This is my first ever recipe roundup. But I'm discovering something about myself through my website, I LOVE appetizers. I already knew I loved to eat appetizers, but it turns out, I also really prefer to make appetizers. Doesn't it make you so happy when you come to a party or dinner and discover there's a tempting pre-dinner snack? It's my favorite. I hope you enjoy this list of my favorite appetizers to make and eat!
Asian Sumi Salad Wonton Cups are one of my all-time favorite pre-dinner treats. They look so fancy and time-consuming, but they're actually crazy easy, inexpensive and totally make-ahead friendly. Plus, they're vegetarian and dairy-free so everyone can enjoy.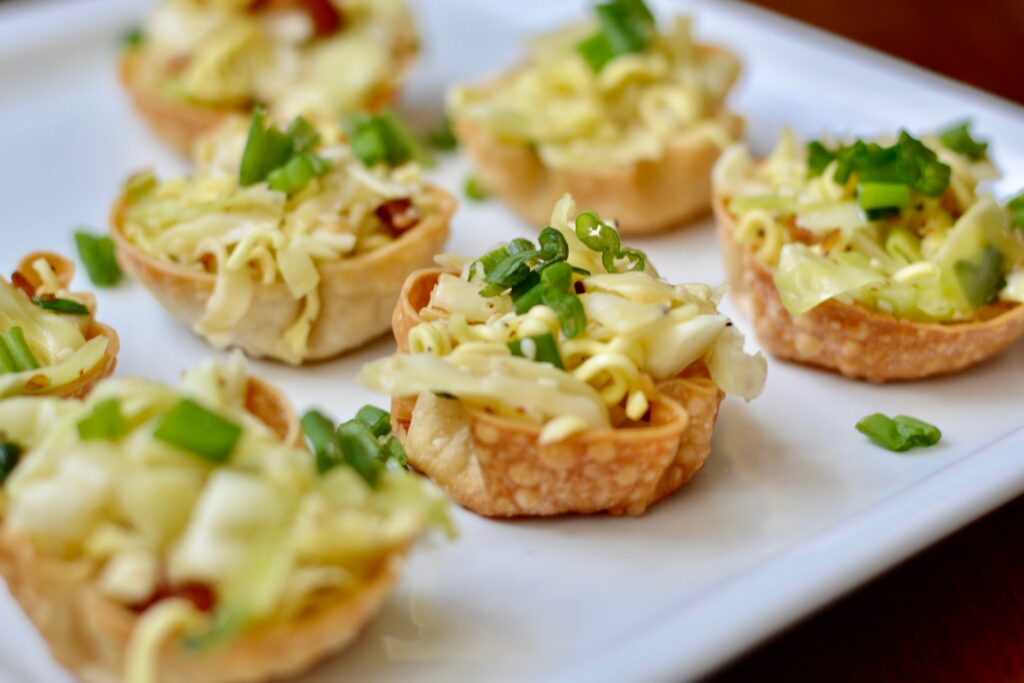 White Bean Feta Dip and Homemade Pita Chips – this is a completely make-ahead recipe. The chips are good for up to 5 days in a sealed bag, and the dip lasts up to 7 days in the fridge in a sealed container. So make-ahead and pull out anytime guests show up.
Cheese Grape Clusters – Um yeah, these will knock your guests socks off. And it's really best to make these ahead of time since they're a little fiddly to get the cheese on the grape. They last in the fridge for about 2 days before the grapes start to get a little soggy. So make earlier on the day you plan to serve, or the night before at most.
Easy Artichoke Dip – There's a reason this dip is on most menu's across America, it really is delicious. This version is really easy to throw together ahead of time. Just throw in the oven before serving and top it off with crispy fried onions. Such a quick crowd-pleaser.
Super Greens Pesto – this is one of my favorite recipes. It's a bit out of the ordinary as a dip, but I love the rustic nature of a loaf of yummy bread with healthy and delicious pesto. I also love that this can be made mostly with ingredients you already have on hand. AND, it's super healthy.
Make Ahead Baked Taquitos – I love throwing leftovers into little corn tortillas and then putting them in the freezer. Such a yummy snack or appetizer ready in a flash. Baked, not fried, so they're really healthy. Filling can be anything you have on-hand! Plus, kids usually love these!
Need it Now Queso Dip – Another crowd pleaser! Make this ahead of time and refrigerate. Warm up when ready to serve. Best with tortilla chips or bread cubes.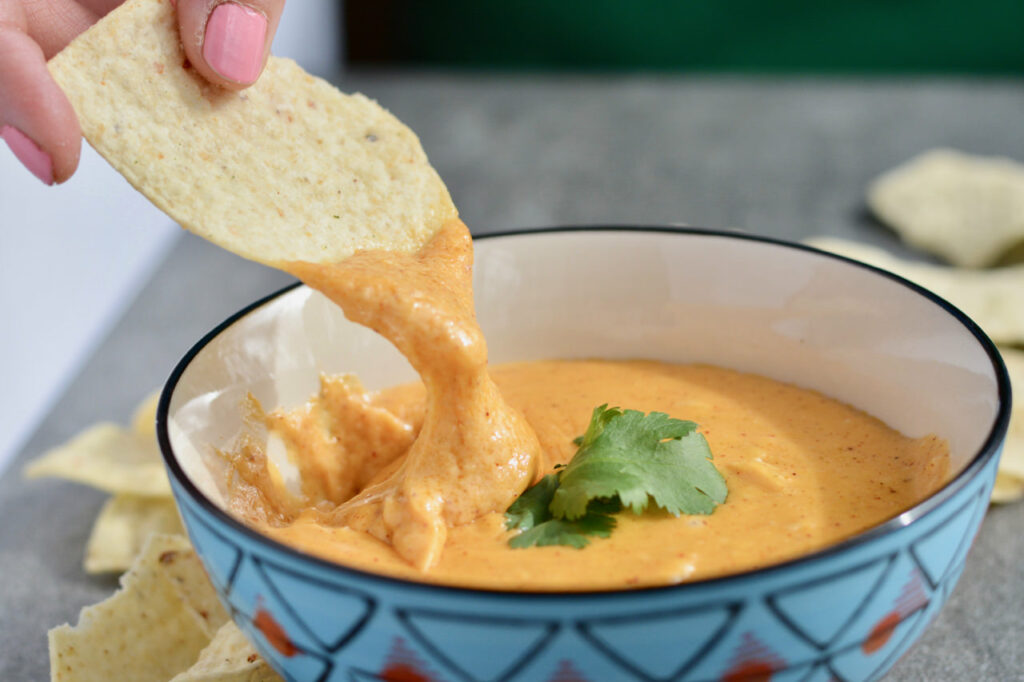 Incredible Korean BBQ Sliders – these take some more time when you make-ahead, but oh my goodness, you'll be loved by all when you serve these. Make each element ahead of time, and then assemble and heat before serving.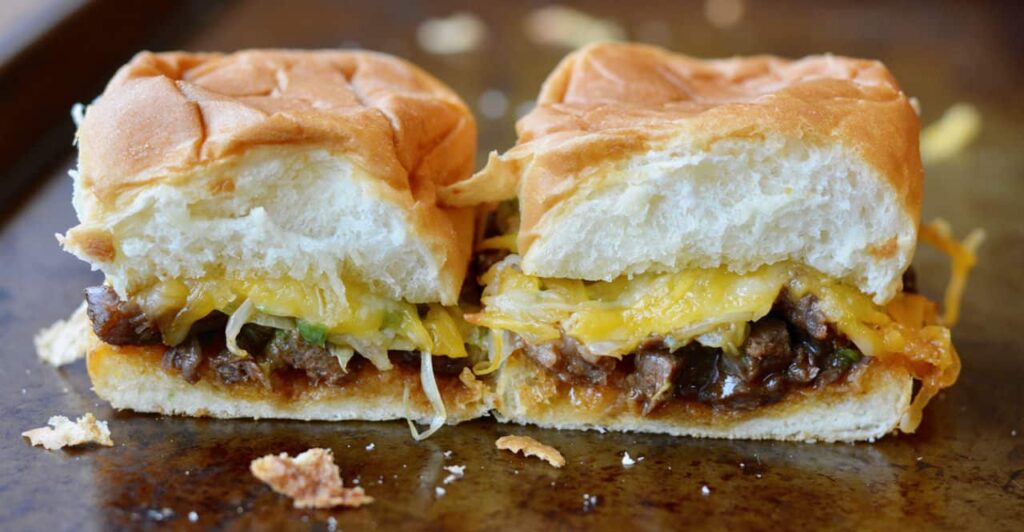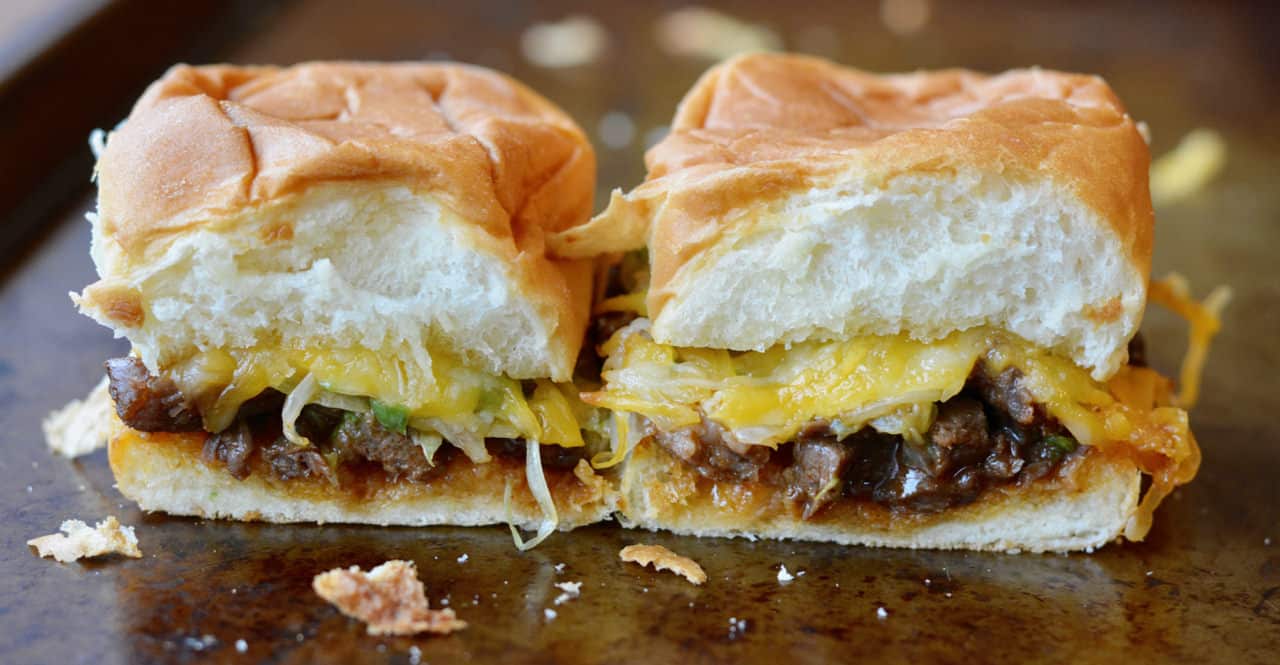 Now that you're armed with these amazing appetizer recipes, throw that party, or invite that neighbor over you've been meaning to connect with. Or, just make a weeknight dinner a little more special. Make one of these ahead of time and love your future self (and friends)!