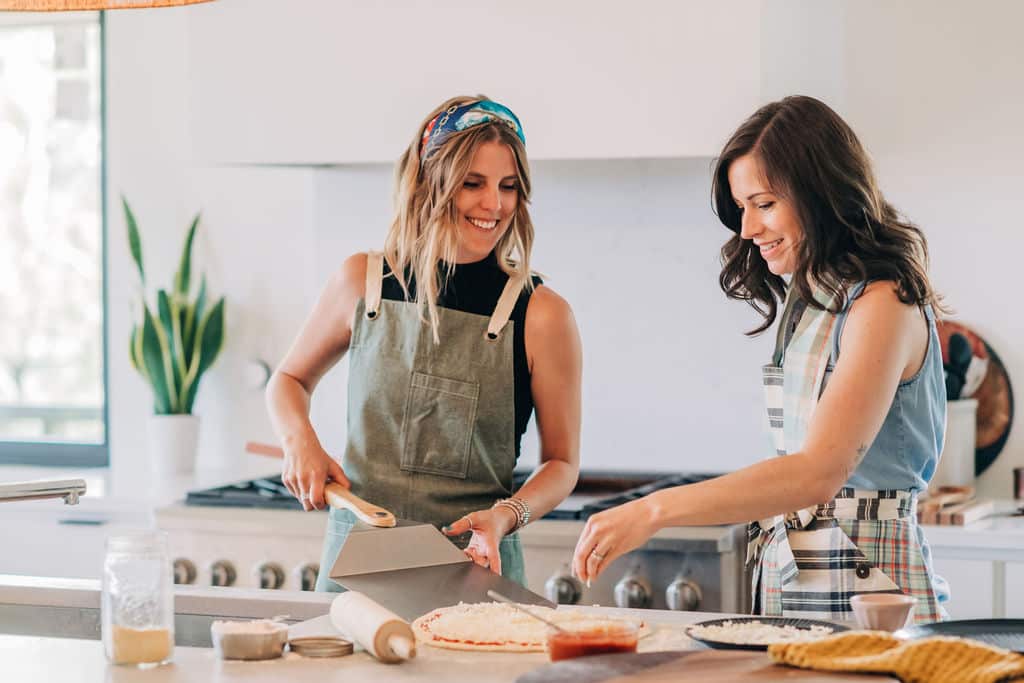 Life is short. Cook fast. Eat slow. And never pass on dessert.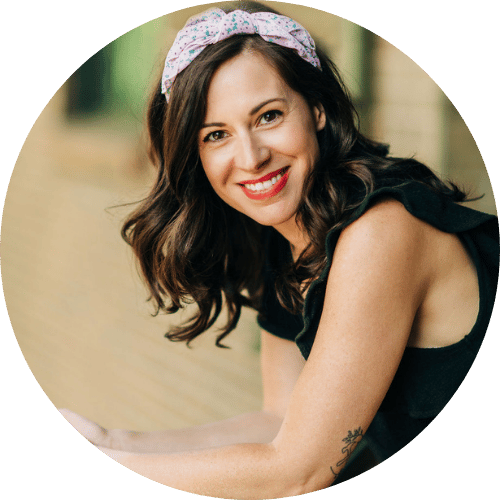 Hello! I'm Amy Stokke, the dedicated writer, recipe developer and marketing guru behind The Oven Light. I started this food blog not only to share my love of food and family, but also to help all the families in this world treasure every precious moment they have with each other. 
On any given day, you'll find me drinking hot chocolate, listening to podcasts, going on walks with my kids and dog, planning my next family vacation, watching classic movies, and/or baking up a storm in the kitchen.
Why I Started The Oven Light
Five years ago, I lost my older sister to a rare form of cancer. I miss her so much. Every day that passes, I'm reminded of just how precious life—and time—are. Since she lost her brave fight with cancer, I've become acutely aware of the passing of time and how swiftly it escapes us all. 
I want to help you relish every moment you have here on earth, starting with good food and bonus time with your family.
What You'll Find at The Oven Light
Here at The Oven Light, we are always looking for ways to cut cooking time in half (or more!). I love a good make-ahead meal so I can prepare whenever I want, or use a pre-made option, so I don't have to chop, steam, bake or cook anything unnecessarily. With all of these shortcuts, we don't sacrifice flavor, we're just getting smarter with our time. You won't find "dump" meals here, but rather an approach to cooking that is mindful and intentional with time AND taste.
On this blog, you'll find an abundance of recipes that are:
Made in 30 minutes or less—the faster the better, right?
Created with short-cut ingredients—boxed mixes and jarred sauces are your friend.
Family-friendly—all recipes are kid- and husband-tested.
Made with a healthy twist—many of my meals are developed with a gluten free option and include plenty of fresh ingredients.
The Oven Light Contributors
We cannot do it alone! The Oven Light is proud to collaborate with Rachel Hammer. Rachel is a seasoned recipe developer, working 10 years in coffee and over 4 years in food … and she happens to be my sister-in-law too. You'll find Rachel's delightful recipe contributions published weekly on The Oven Light.
We look forward to helping you nourish your family with quick meals, healthy recipes, and cherished time together.