I make this Focaccia bread often. It's cheap and quick to make (really those are my priorities in life), and it goes great with every kind of meal—Italian, Greek, American or in can take your sandwich up to the next level. It's ahhhhhmazing dipped in olive oil and vinegar as an easy appetizer too!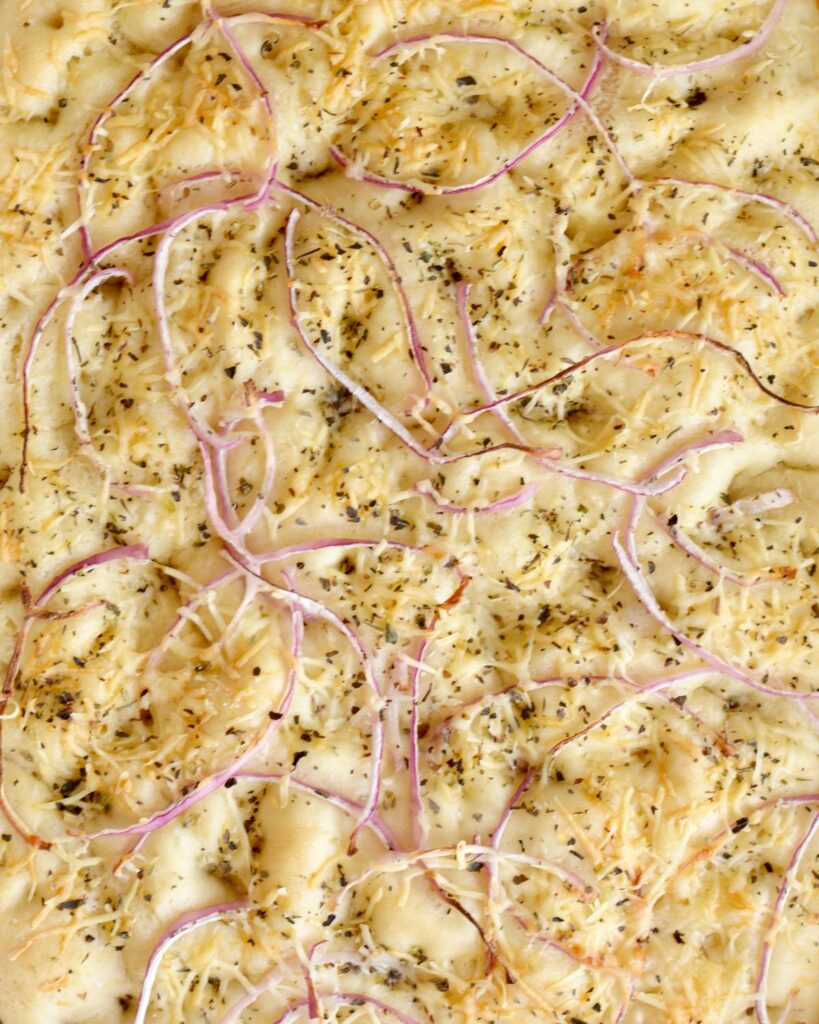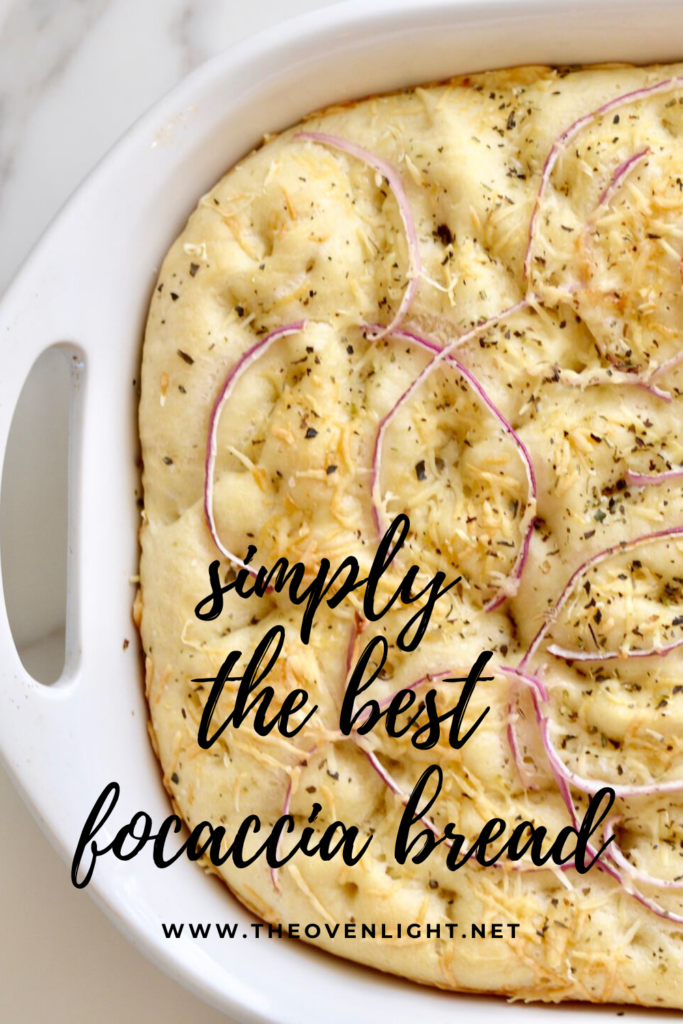 Completely no-fail recipe
I went through a season of life when I first moved to Denver, where I made this bread every day, seriously. It goes with every meal and I even liked to just snack on it with some olive oil and balsamic vinegar.
If you're intimidated by making bread, this is the perfect one to start with. It's truly easy and hard to mess up. Plus, you can top it with whatever you want. Even just olive oil and salt is still super delicious.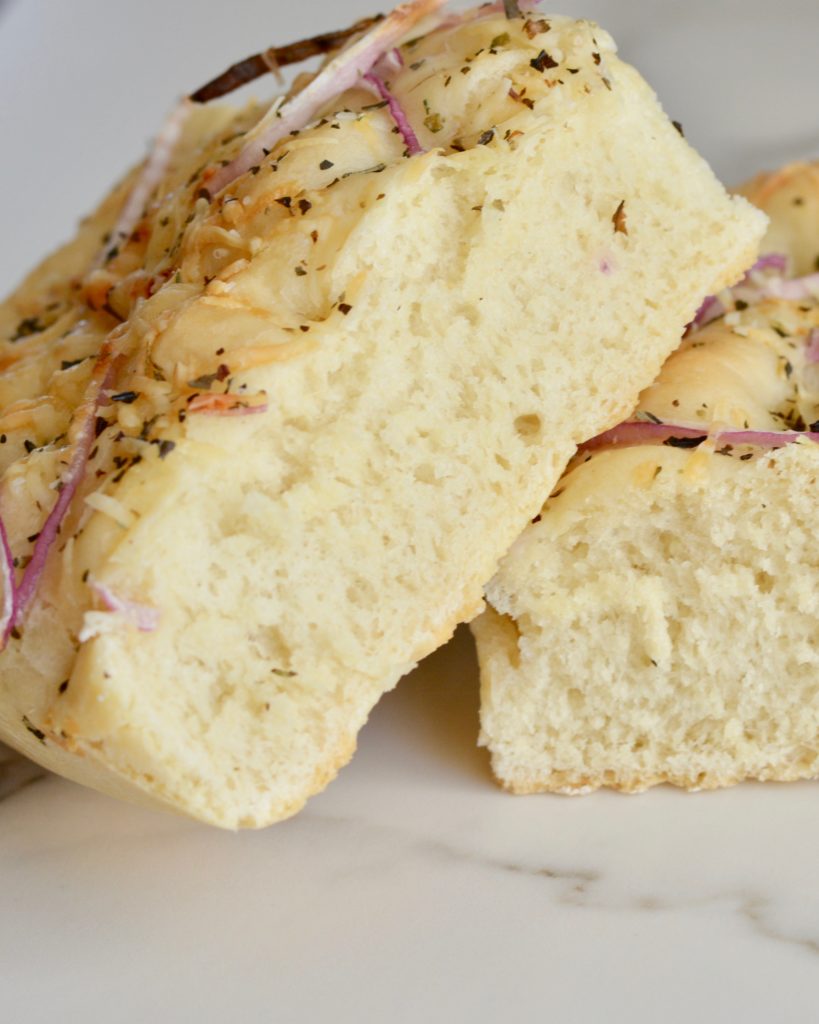 This Focaccia Bread makes the absolute best sandwiches
My favorite thing to do with this bread, is to use it for sandwiches. It takes lunch to a whole new level. Grilled veggie, Italian meat, or just a simple turkey and cheese, no matter what you put on it, focaccia makes everything better!

When you're making dinner plans this week, you should just make this recipe to go along with every meal. One batch of this bread will go along with pasta for dinner, and makes great sandwiches the next day and then it's still good a few days later for dipping as an appetizer along with olives and cheese! Seriously, so simple and crazy good.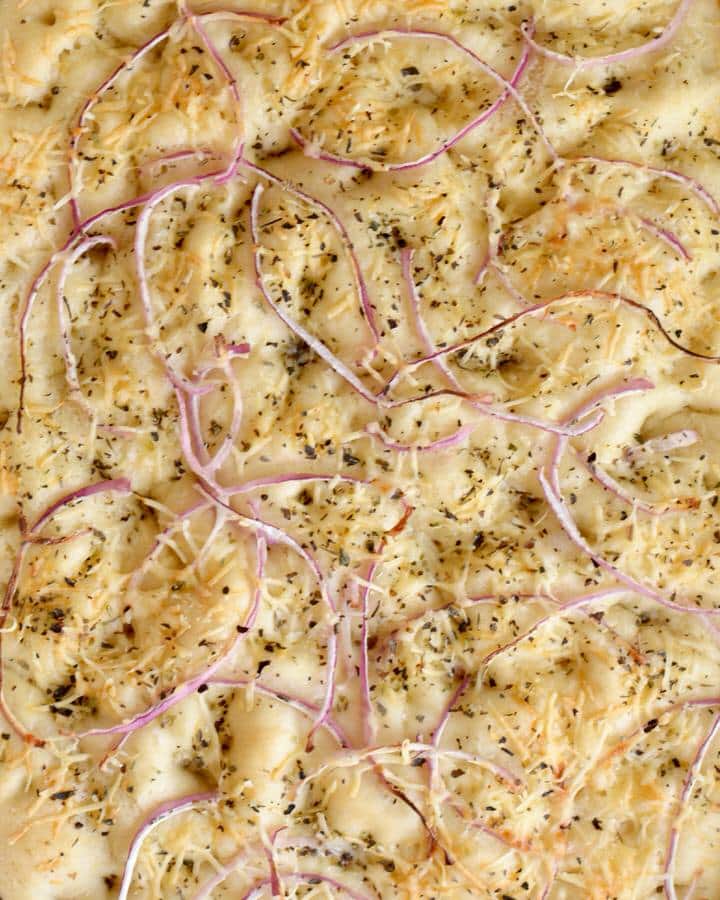 Loving this focaccia bread recipe? Try these other amazing bread-y recipes!