Sometimes dinner needs to be ready when you walk in the door after a long day, right? This shredded chicken is exactly that. Open a jar, throw in some chicken and voila, you've got the bulk of dinner ready for you and your family with so little effort, it's crazy! It's my favorite simple dinner.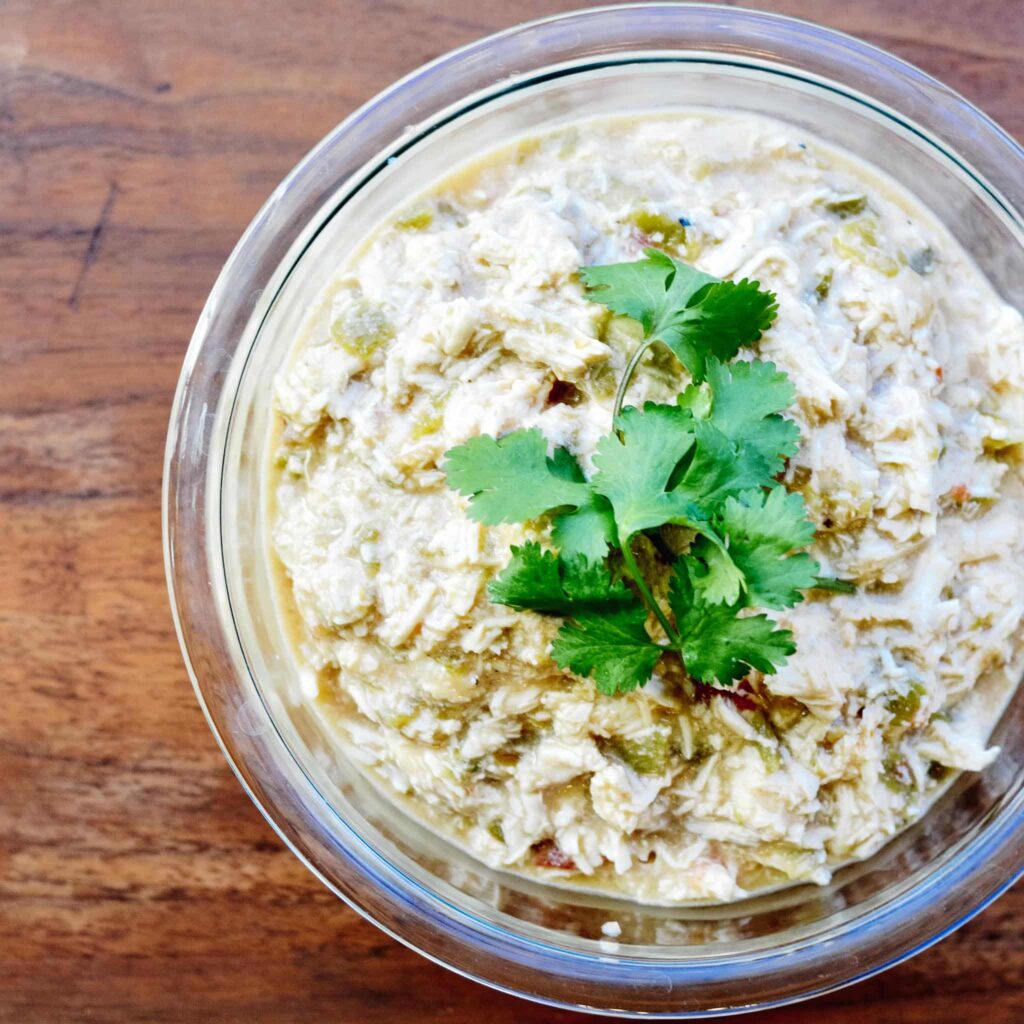 Consider your future self
This shredded chicken is the ultimate way to be considerate of my future self. Do you do think about this? For example, of course I don't want to stay up to clean the kitchen, but my future exhausted morning self will be so thrilled that nighttime Amy did this chore for her. One of my favorite cooking tricks is to double my recipe so I can eat it tonight and freeze some for dinner another night. It makes future Amy so happy! Cook it once, eat it twice!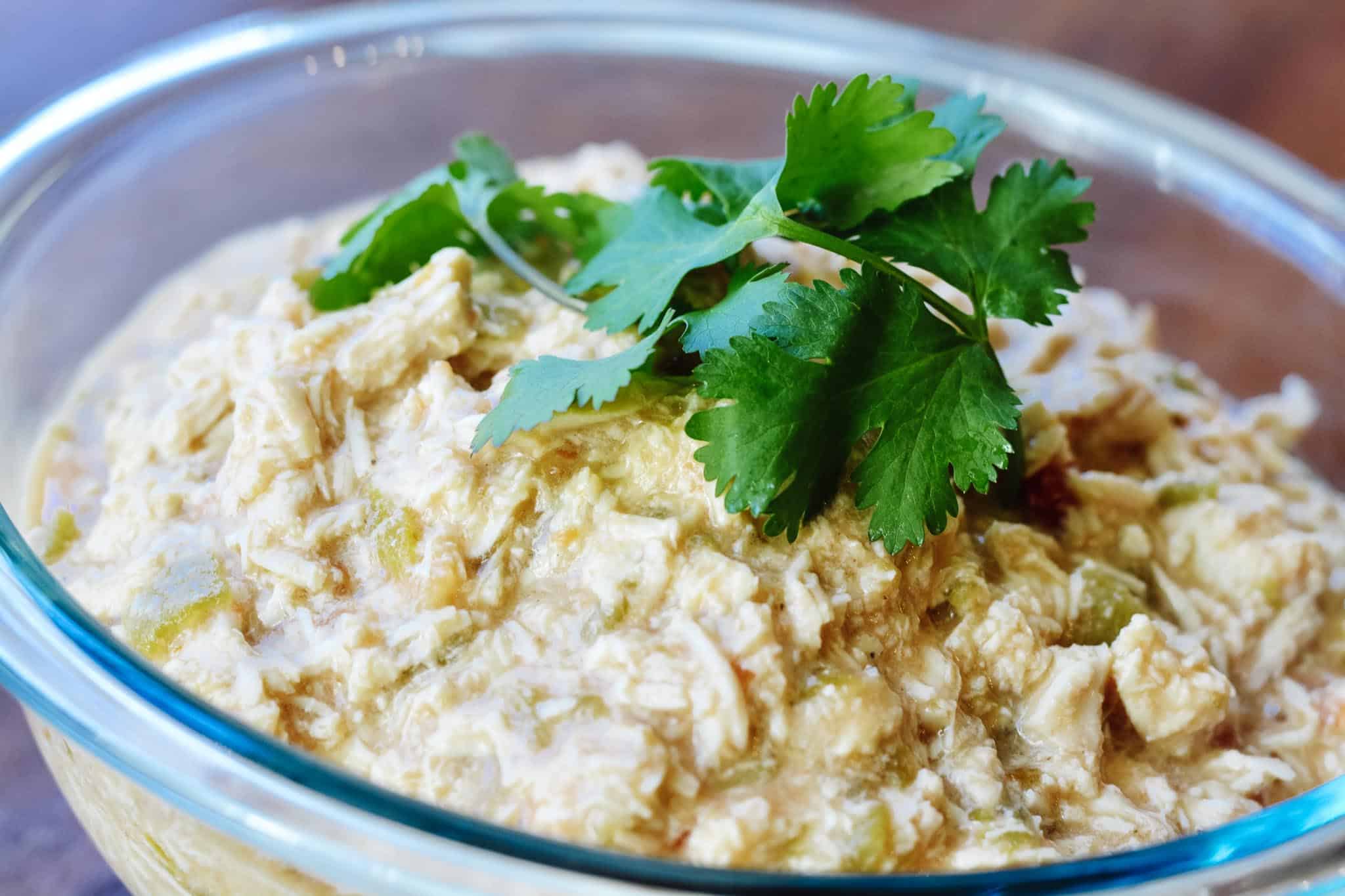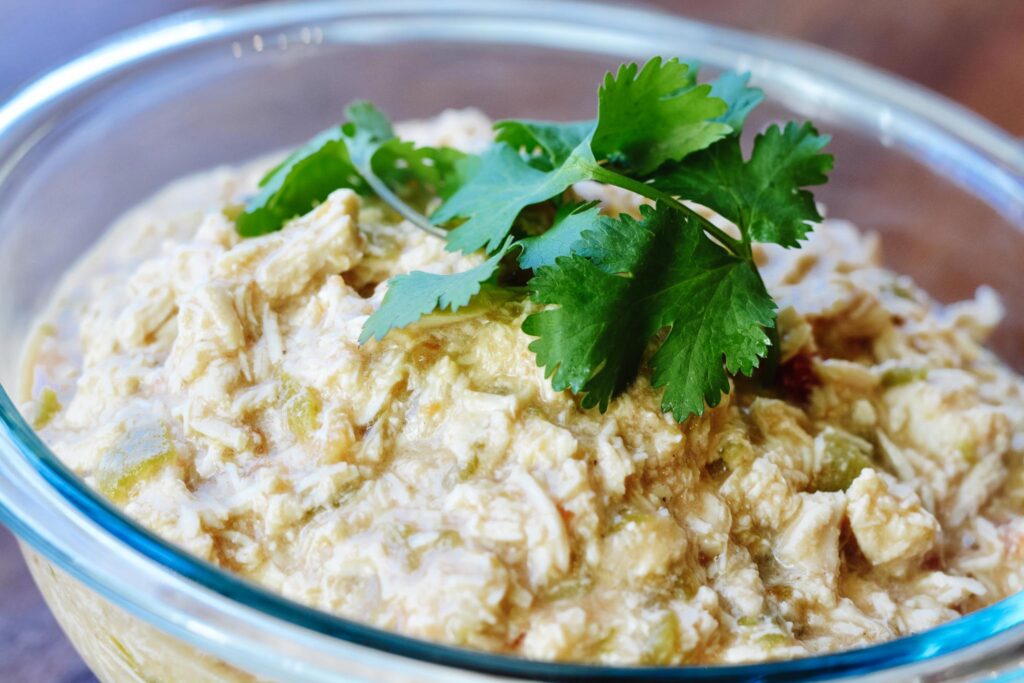 Easiest way to shred chicken
Does anyone else get exhausted standing and shredding chicken? It can take 20 minutes! Well, no more of that! Get out your stand mixer and put the whisk attachment on. Break your chicken into large chunks and then throw in the mixer and let it do all the work for you! I whisked my chicken on medium for about 20 seconds and I had perfectly shredded chicken all ready to go!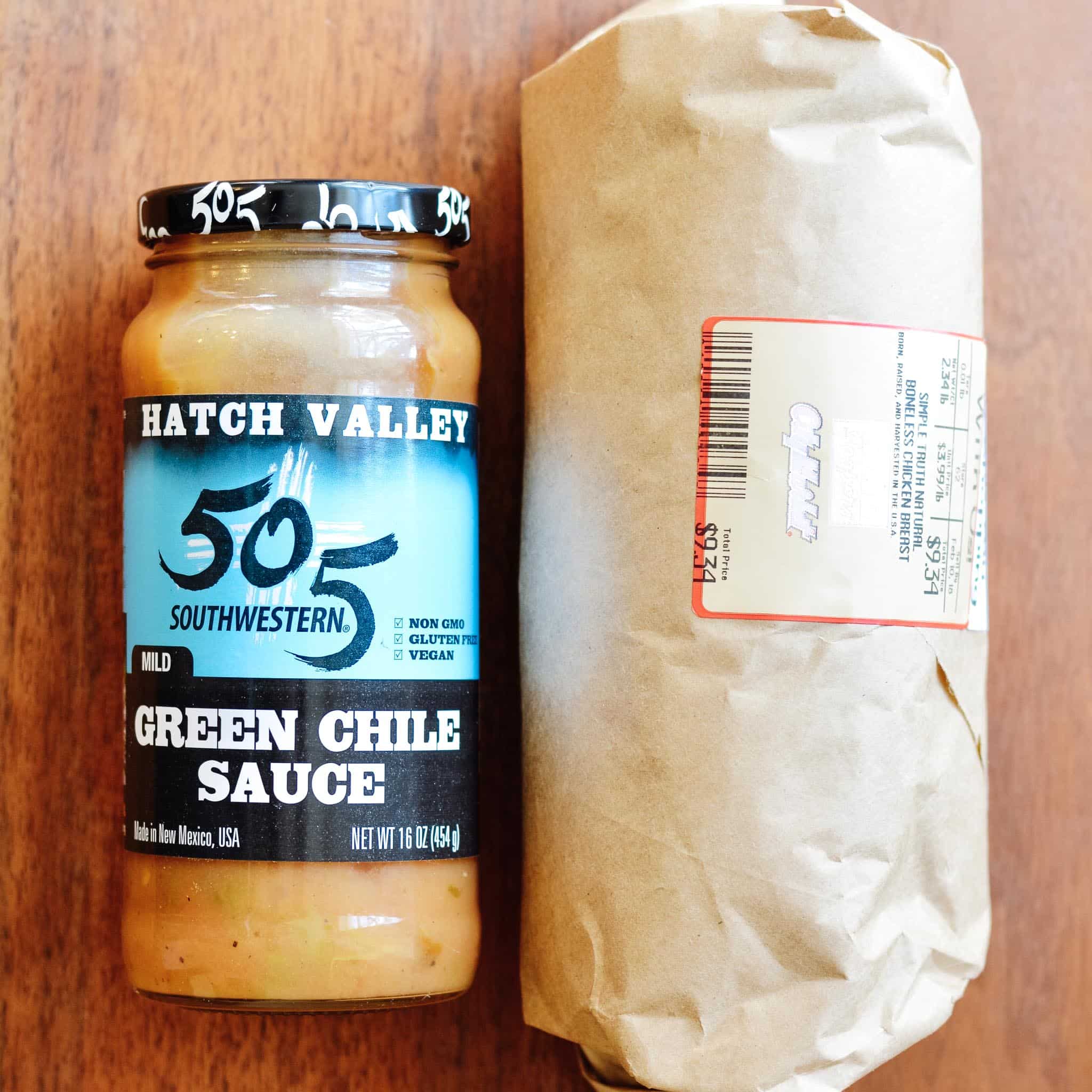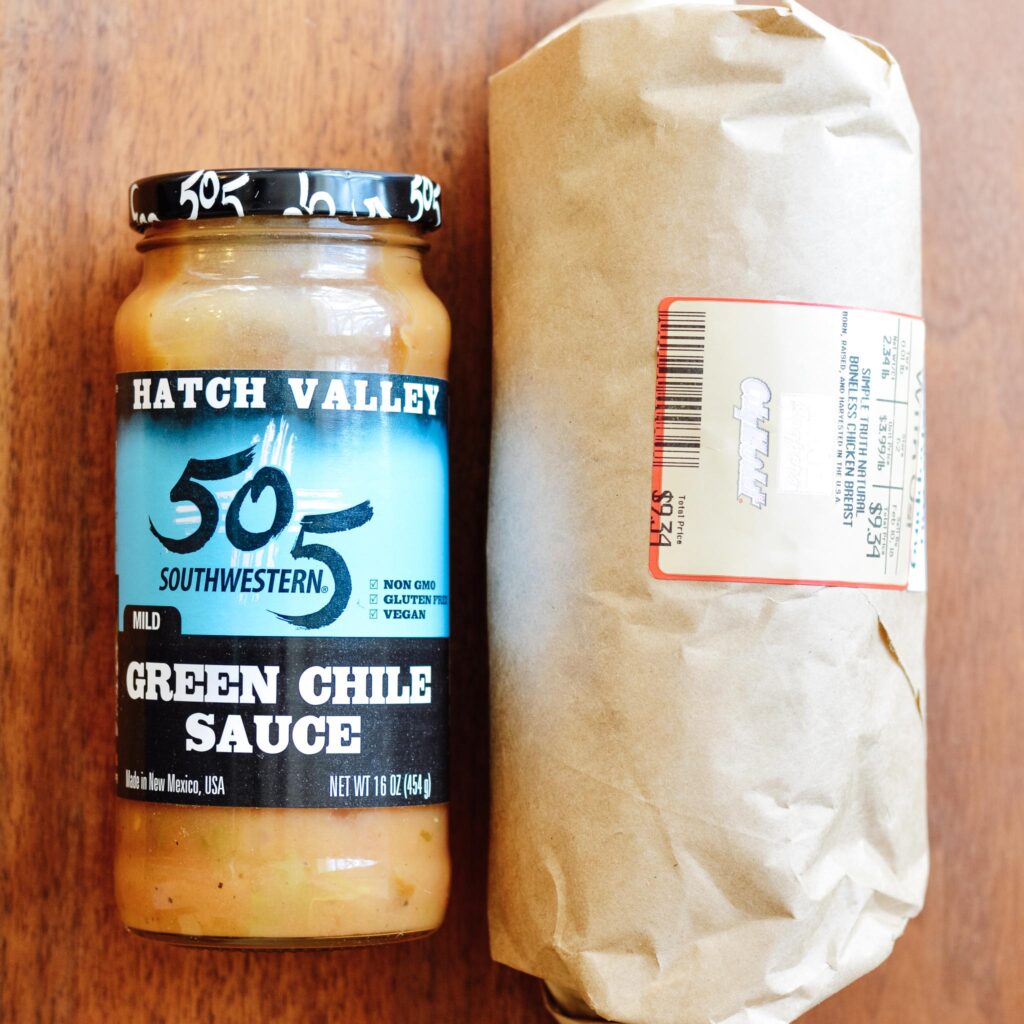 Between the chile sauce, the slow-cooker and the mixer, this shredded chicken is ready to go with so little effort, it almost makes itself! I love this southwestern chicken in a burrito bowl or in a quesadilla. I also put leftovers on top of a salad with black beans for an easy lunch.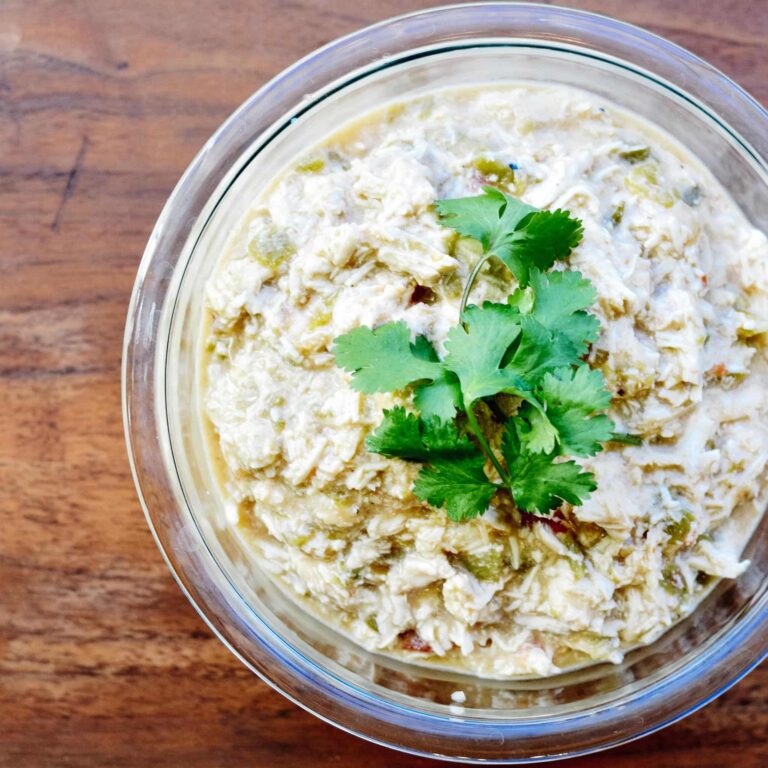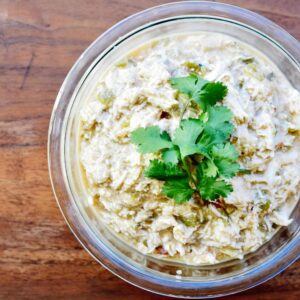 Easiest Shredded Chicken Ever!
2 ingredient shredded chicken - make some for now, freeze some for later!
PRINT RECIPE
PIN RECIPE
Ingredients
1

Jar

505 Southwestern Sauce

I like mild

2-2.5

lbs

Chicken breast
Instructions
In a large slow cooker, pour the 505 sauce over your chicken and cook on low for 4 hours or high for 2.

If you have a meat thermometer, check your chicken at the thickest part to be sure you've reached 165 degrees F.

Take chicken out of slow cooker and place on a large sheet pan. Allow to rest for 10 minutes.

Break the chicken into large chunks and place in the bowl of a stand mixer with the whisk attached.

Whisk for 20 seconds or until chicken is your desired consistency.

Put the chicken back in the slow-cooker to absorb all the sauce. Keep warm until ready to serve.
Notes
If it's just my family eating (4 people) I put half in a ziploc, date it, and throw it in the freezer for dinner another night.