Never dread the "what's for dinner" question again! Kids and adults will devour this Super Greens Pesto and shhhh, don't tell them it's packed with healthy stuff, too! We love this pesto because it's incredibly simple and quick while still being crazy healthy.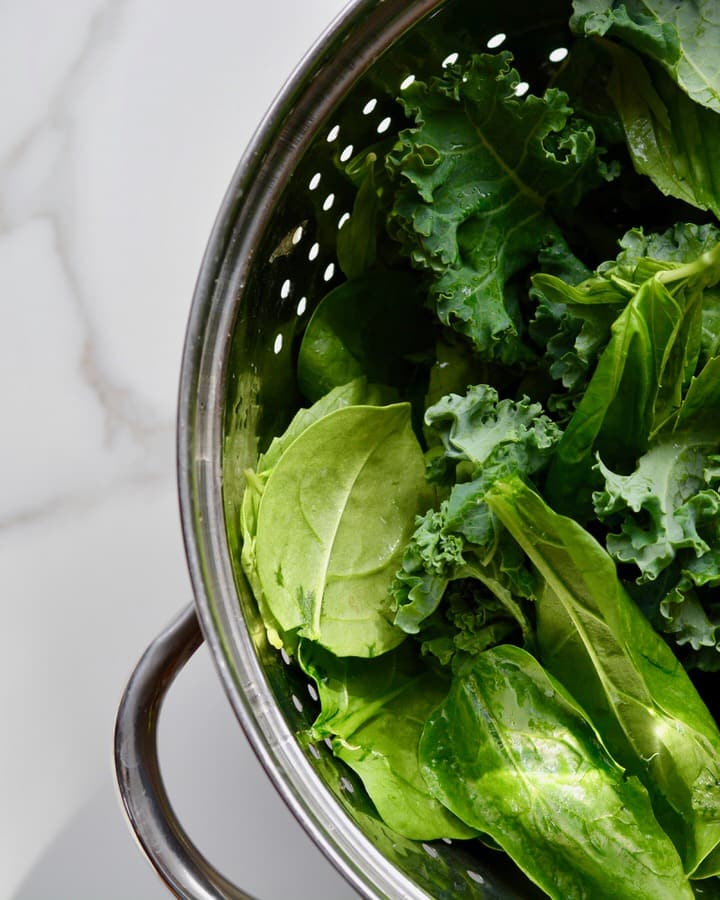 This post may contain affiliate links, which means if you make a purchase from my link I may make a small commission at no cost to you.
Sign up for our FREE 7 Day Simple Meal Plan!

After picking up my two oldest from school, I'm driving home and inevitably it happens . . . The dreaded question. It is asked 7 days a week and yet I still am not ready for it.
"What's for dinner?"
The biggest problem I have with this question is that it is a lose-lose situation. Either I don't know what's for dinner and I am pestered continuously until I come up with something or I DO have the answer and the response to it is moans and complaining about how they don't want that. Because the answer they were hoping for was that tonight we would be eating fruit snacks, candy, and finishing it up with ice cream.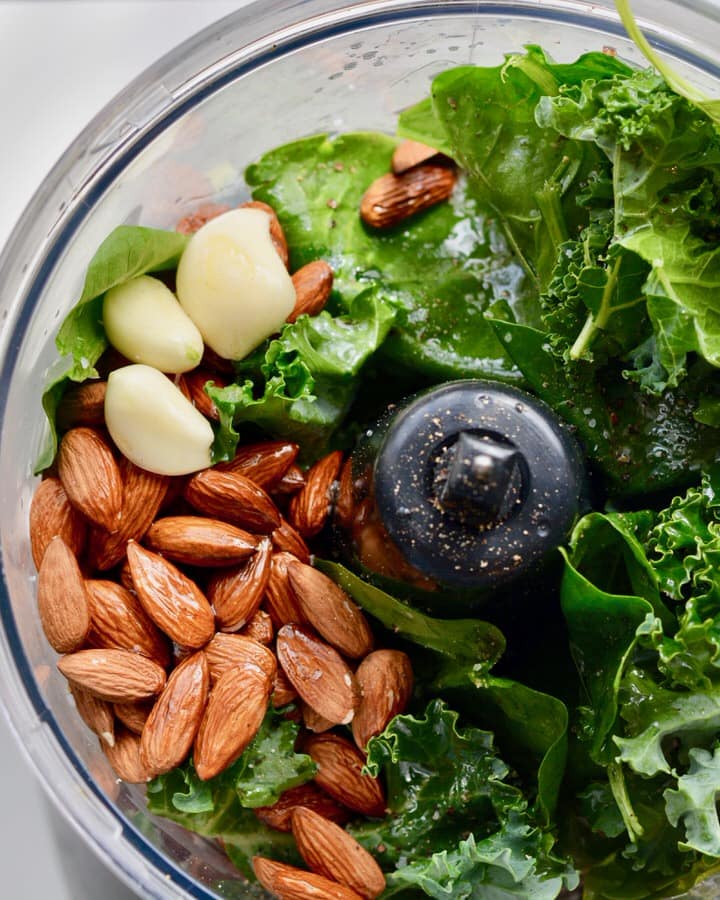 This meal is my solution.
So on Mondays, on the way home from school when asked what's for dinner, and I say PESTO PASTA, the response is happiness, or dare I even say it, gratitude.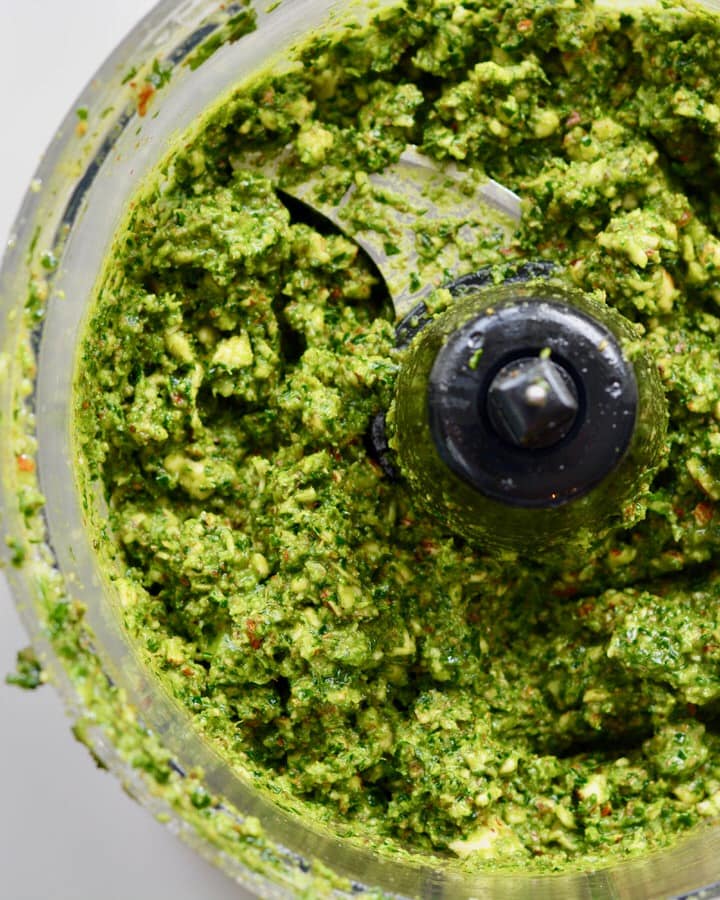 This Super Greens Pesto is a parenting win for 4 reasons:
Super Greens
It sneaks in those super green veggies! Getting kids to eat veggies is an eternal struggle and if we can make it a little easier on ourselves and sneak it in, even if it's one meal a week, then let's do it.
Nuts
Those nuts just don't add a pleasant flavor they have the healthy fats that a body needs. Not to mention that you can use any nut you have on hand because those pine nuts can be $$$. I prefer almonds but I have used walnuts and pecans and all tasted great.
Make ahead
I make this super greens pesto in the morning, put it in the fridge and heat it when ready. So dinner is ready in a flash. And I always make a double batch and use it the following week. Double win.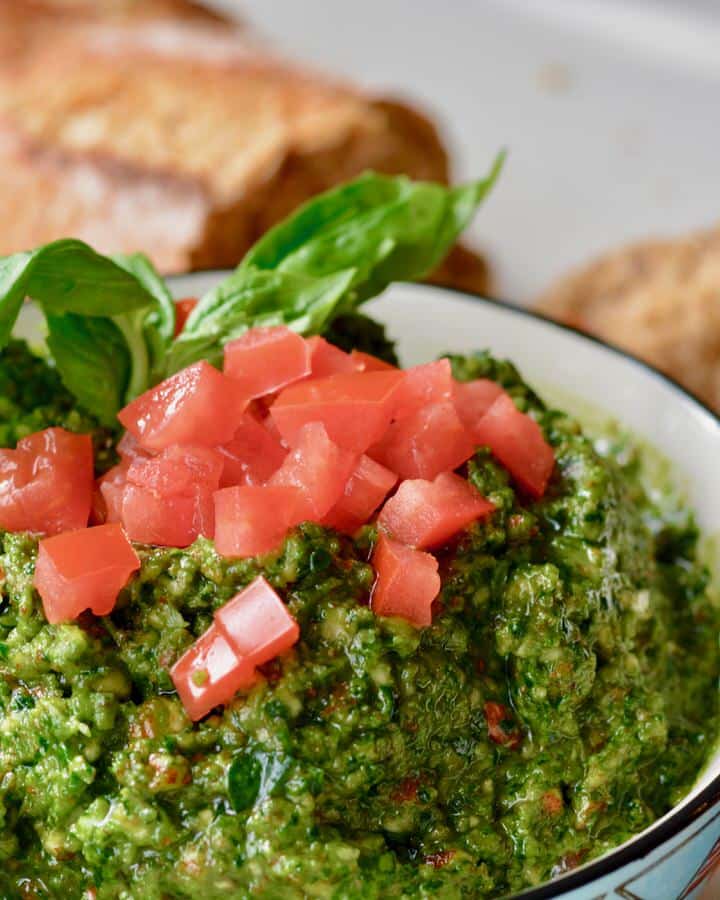 Quick Clean Up
If you don't have a food processor, you're missing out on so many time-saving ways to make dinner! Making this pesto is seriously quick in my trusty Hamilton Beach Food Processor. AND I only have to clean the processor, and I'm done! I've had this guy for about 5 years now (the link is to their updated version), and it still works great! And I use this processor at least a few times a week. And it still works like new!
So this week when asked the dreaded dinner question, I will be ready with an answer that is delicious, quick, healthy and filling. That, my friend, is a win, win, win, win, win, winnnnnn!
Love this Super Greens Pesto? Need more healthy recipes your kids will love? Try these!