These cheddar muffins have a texture between a muffin and a biscuit. Light and fluffy like a muffin, but buttery and soft like a biscuit. SO GOOD! I've added a LOT of cheddar, too. That's the secret. Not much of a secret that lots of cheddar makes everything better though, right?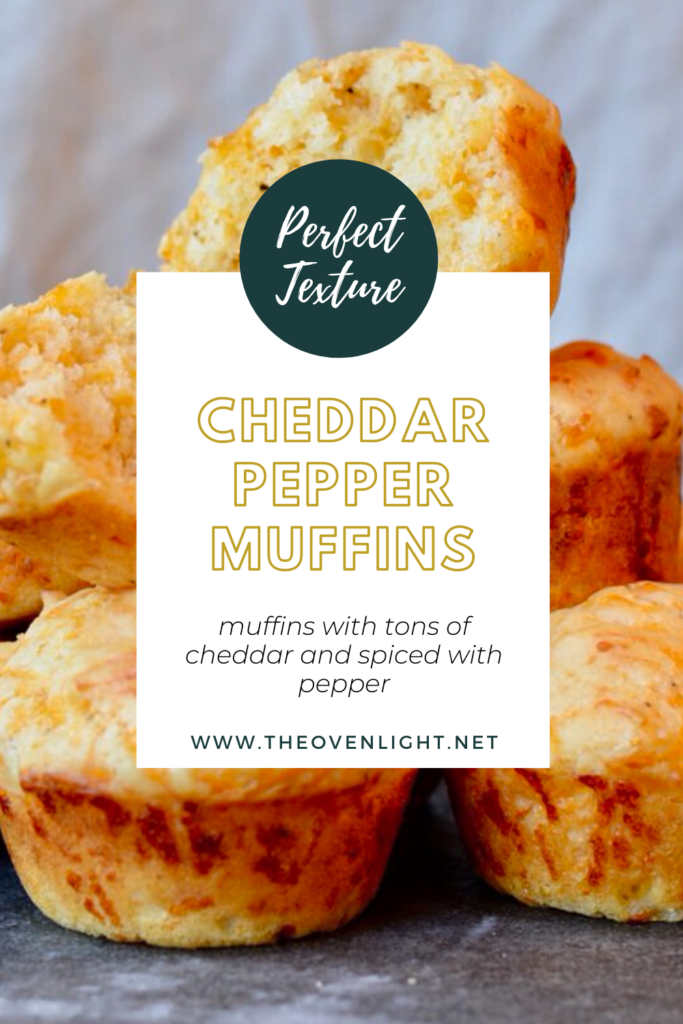 Sign up for our FREE 7 Day Simple Meal Plan!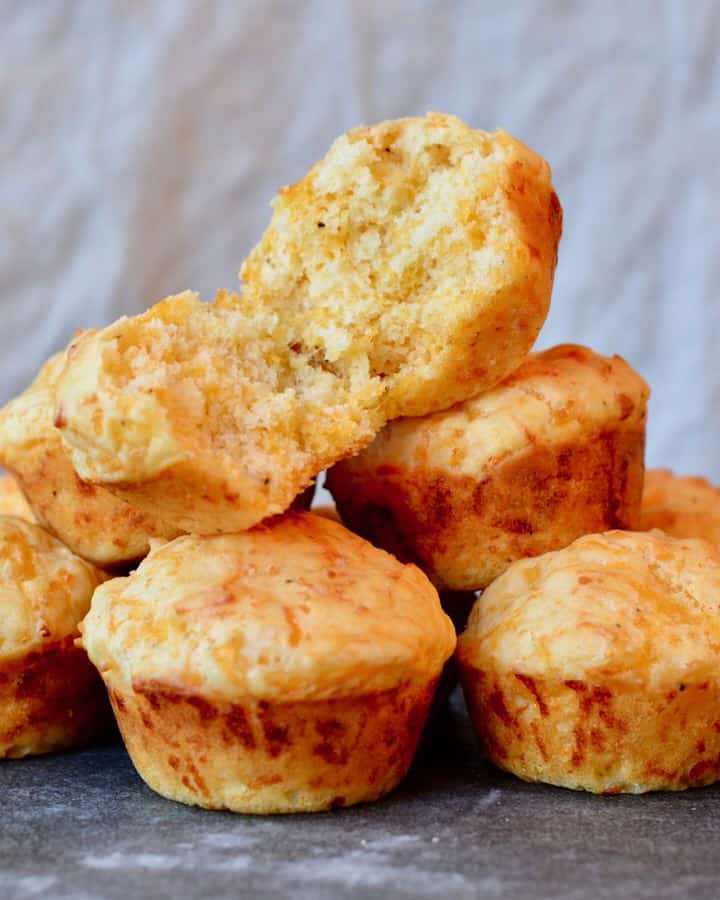 Let's make these cheddar muffins!
There's no tricky steps to putting these muffins together. It's a simple combine dry, add wet and mix together kind of situation.
In a large bowl, combine all your dry ingredients, including the cheddar. (I like to use pre-shredded cheddar to make my life easier and save time. However, shredding your own cheddar will make the cheese more melt-y and smooth.)
Make a well in the center and add your wet ingredients. Mix just until fully moistened.
Feel free to add extra cheddar to make the flavor really come through. Also, the sharper the cheddar the better. In life and in these muffins, right?
Fill each muffin tin about 2/3 full and bake on a center rack at 400° for 18-20 minutes until the tops are lightly golden. Perfection!
Best muffin making tools
I like to use this muffin scoop so my muffins all come out the same size. And I love this muffin tin by Nordic Ware that comes with a lid. Perfect for bringing along warm muffins or cupcakes or just for storing. Bakes perfect every time and lasts forever. These make great gifts, too!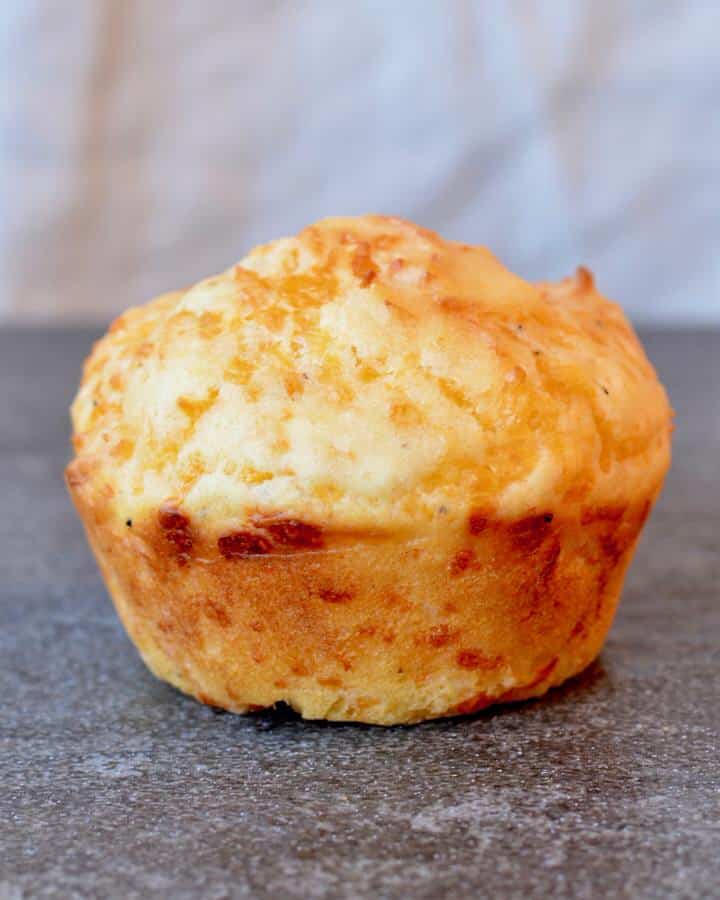 Love this cheddar muffin recipe? Try these other easy side dishes!