I came across these vegan vanilla baked donuts on accident, really. I was half way through making donuts for my son to take to his class for his birthday when I ran out of eggs. Boo! BUT, I had flax seed, which, when mixed with water, creates an awesome vegan egg substitute. The vegan donuts tasted just as good as the regular one's! They were a huge hit with the whole class!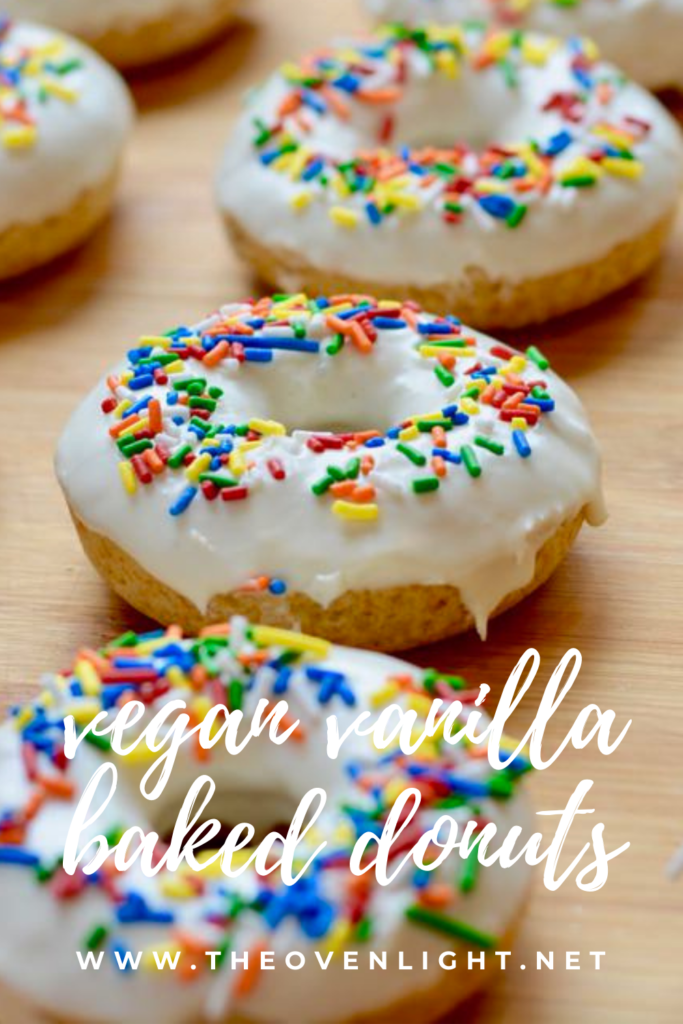 Egg Substitutes
I love this egg substitute chart from LifeHacker because it has so many options, you're guaranteed to have at least one of these on hand. Isn't it the worst when you realize half way through a recipe that you're missing an integral ingredient, like eggs? I like using the ground flaxseed substitute because the texture is really similar to eggs. Plus, ground flaxseed is loaded with nutrients (link to all the amazing benefits of flaxseed) and omega 3 fats!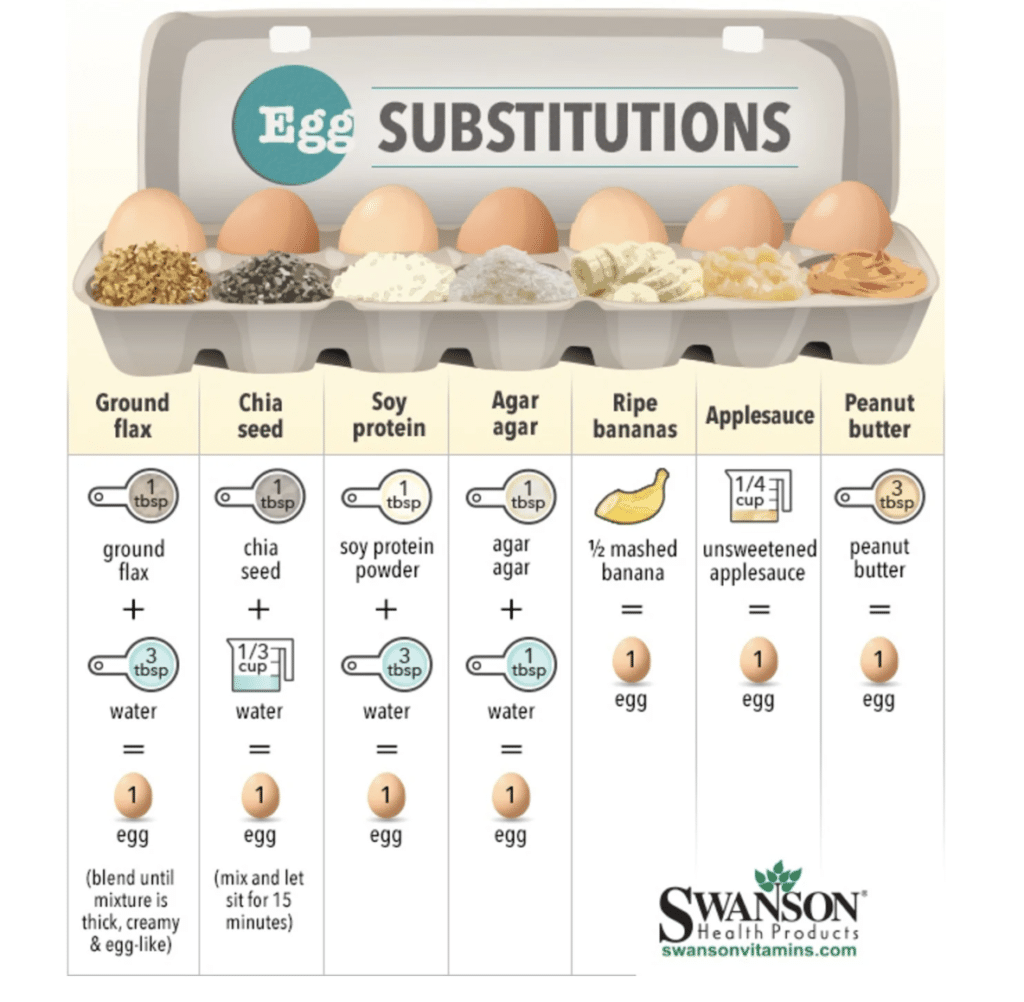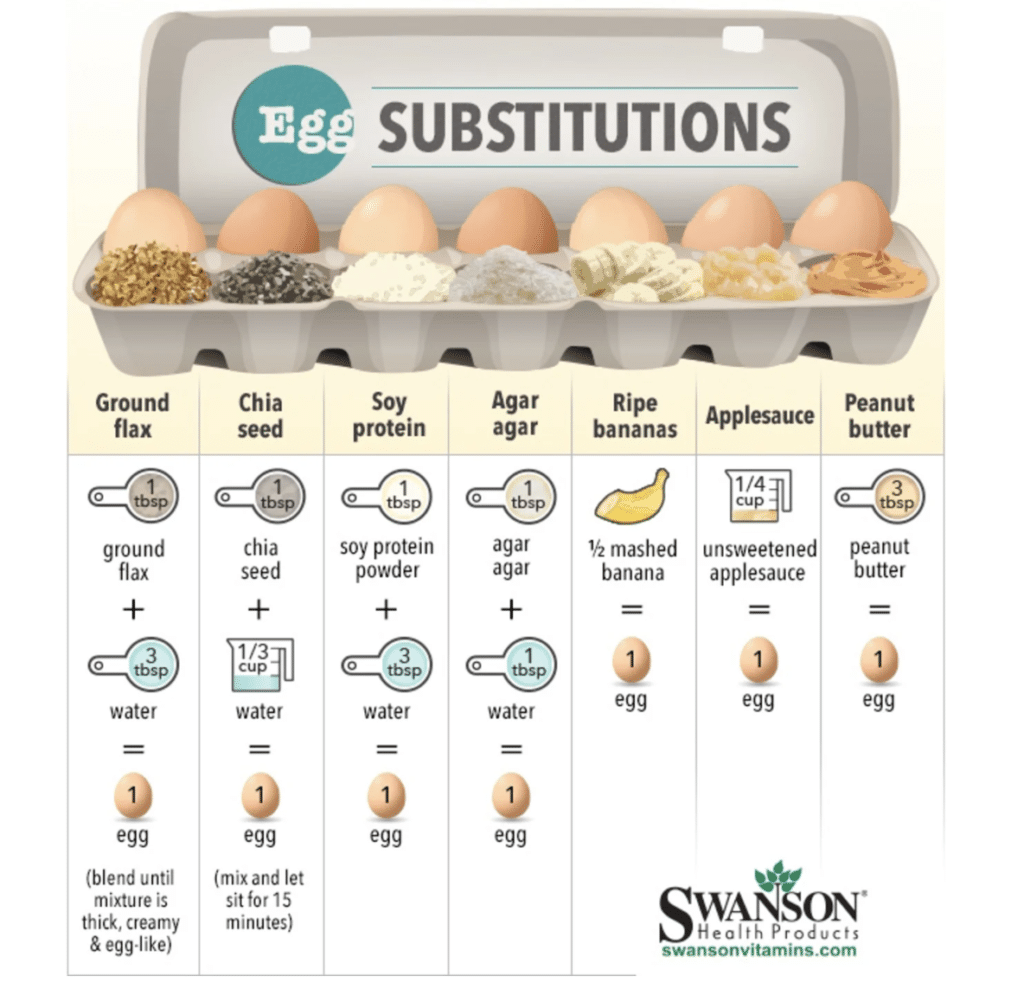 Milk Substitute
This is an easy one. When baking, it's easy to substitute cow's milk for any nut milk. My favorite is almond milk, mostly because I always have it on hand, and it doesn't change the flavor. But you can use whatever you prefer.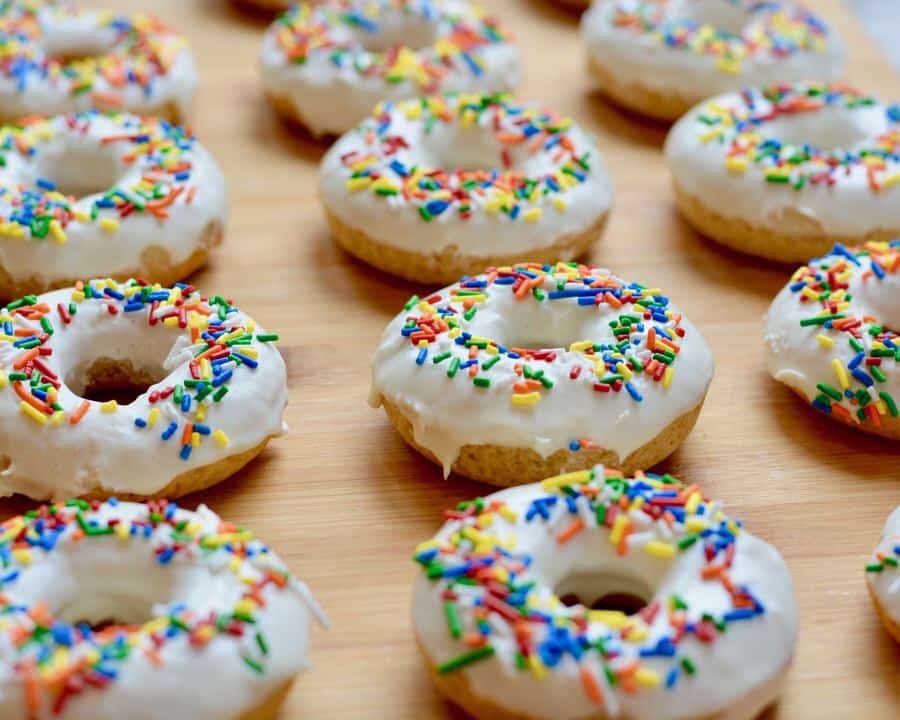 How to make perfect vegan vanilla baked donuts
The best donut pan
This is the donut pan I've been using for over 5 years. It looks good as new and it makes perfect donuts! A little bit of non-stick spray and I never have trouble getting the donuts out, because stuck donuts are the WORST! So, be sure to invest in a good pan.
Using vanilla frosting from a can
I cannot remember where I first saw this frosting idea, but whoever figured this out is a genius!!! Simply open a can of frosting. (I LOVE me some canned frosting!) All you have to do is thin it a little with some heat and it hardens perfectly, creating the ultimate baked donut frosting.
The perfect vegan vanilla donut toppings!
First of all, you can use any flavor canned frosting you want. My son loves vanilla, so that's what we use. But you could swap that out for chocolate, strawberry or any flavor that tickles your fancy. Once frosted, top it off with something fun like mini M&M's, mini chocolate chips, mini marshmallows, peanuts, crushed graham crackers... the possibilities are endless!!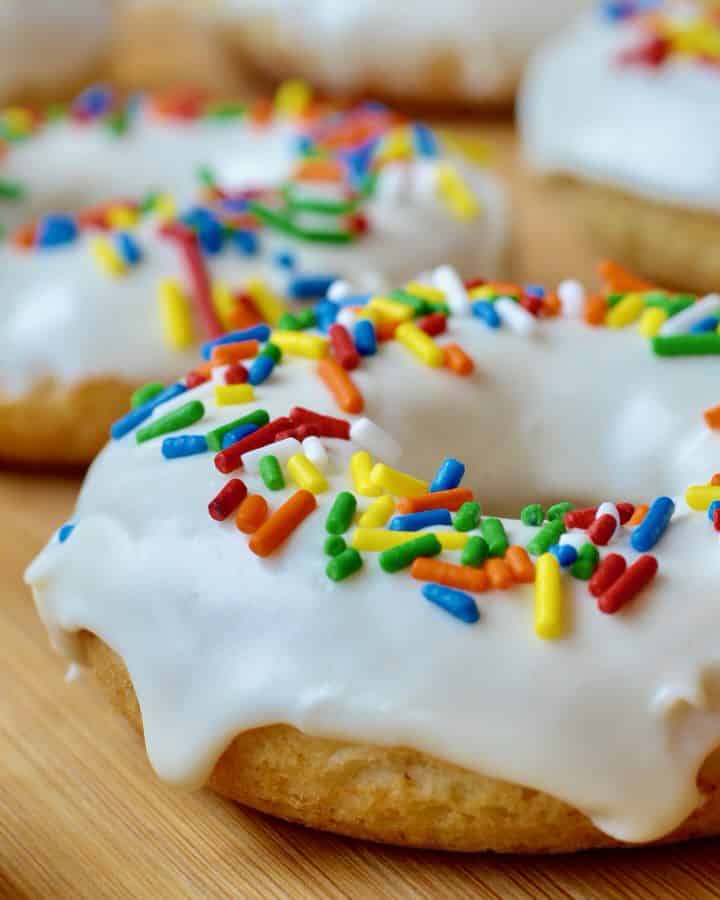 Love this vegan vanilla baked donut recipe? Try these other healthy and simple cake recipes!
Ingredients
2

C

all-purpose flour

½

C

sugar

½

teaspoon

nutmeg

2

teaspoon

baking powder

1

teaspoon

salt

½

C

almond milk

2

tablespoon

ground flax seed

6

tablespoon

water

1

teaspoon

vanilla extract

6

tablespoon

vegetable oil
For the vanilla glaze
1

can

vanilla frosting

warmed
Instructions
Preheat oven to 350°F. Spray donut pan with non-stick spray, set aside.

In a large bowl, combine flour, sugar, nutmeg, baking powder and salt.

In a small bowl, whisk together the ground flax and water until frothy (similar to an egg). Add almond milk, vanilla extract and vegetable oil and mix.

Pour wet ingredients into the flour mixture and mix until just combined.

Pour batter into a large ziploc bag (or bakery bag) and snip a corner about ½" across. Pipe batter evenly into prepared donut pan.

Bake on middle rack for 8-10 minutes.

Scoop the vanilla frosting into a microwave safe bowl and heat for 15-20 seconds until warmed through and smooth.

Once donuts are cooled, dip into warm frosting and add toppings right after so they stick.
Notes
I like to use sprinkles, mini M&M's or mini chocolate chips. Use anything you have on hand, or add a little food coloring and turn the frosting any color you want!