Carnitas has to be the most versatile meat you can make! And the juicy but crispy flavor really amps up any Mexican meal. We love it in tacos, burritos, breakfast burritos, nachos or a burrito bowl. So simple and so delicious! Our recipe includes orange juice, coca cola and plenty of delicious spices to really give the meat amazing flavor.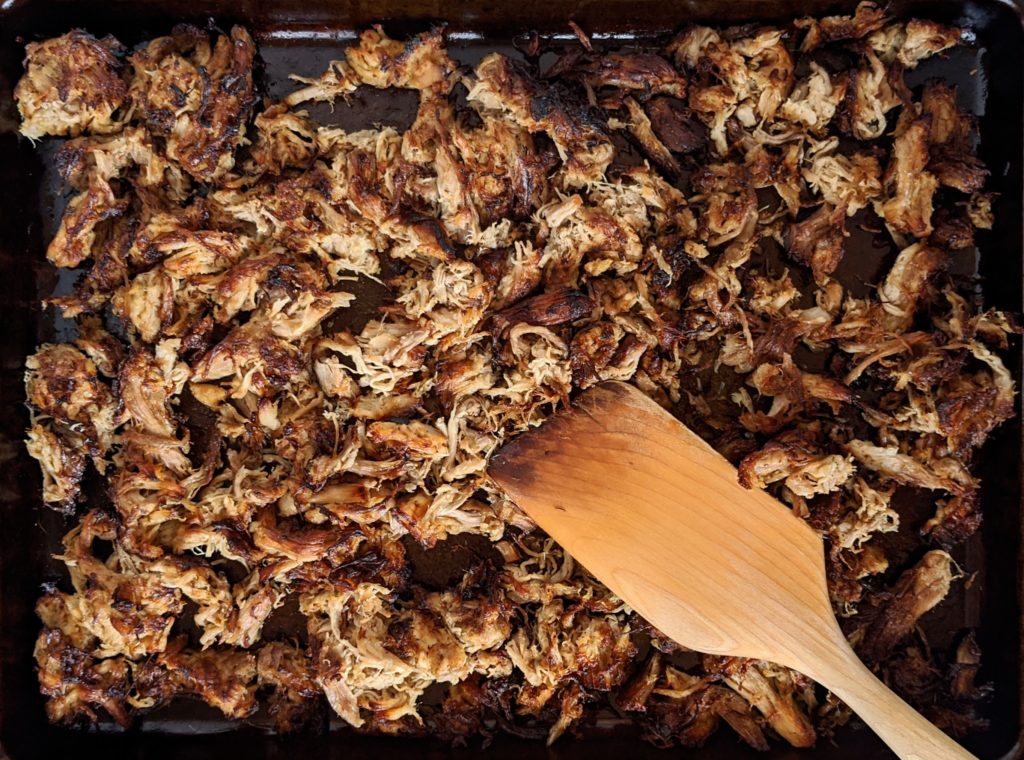 Ingredients for Slow Cooker Carnitas
3-4 pound Pork Shoulder/Butt - I honestly don't know why the pork shoulder and the pork butt are considered the same, but they are.
Coca Cola - 1 can or 1 ½ cups of soda will do. I use weird off-brand soda in a 2 liter, since it's only $0.79 at my grocery store. Then I pour the rest down the drain (much to my children's horror).
Orange Juice - The citrus gives the pork that great little kick and lift.
Onion - I like a sweet onion for this recipe. It get soft and gives the pork all it's juices and wonderful flavor while they're cooking together. So YUM!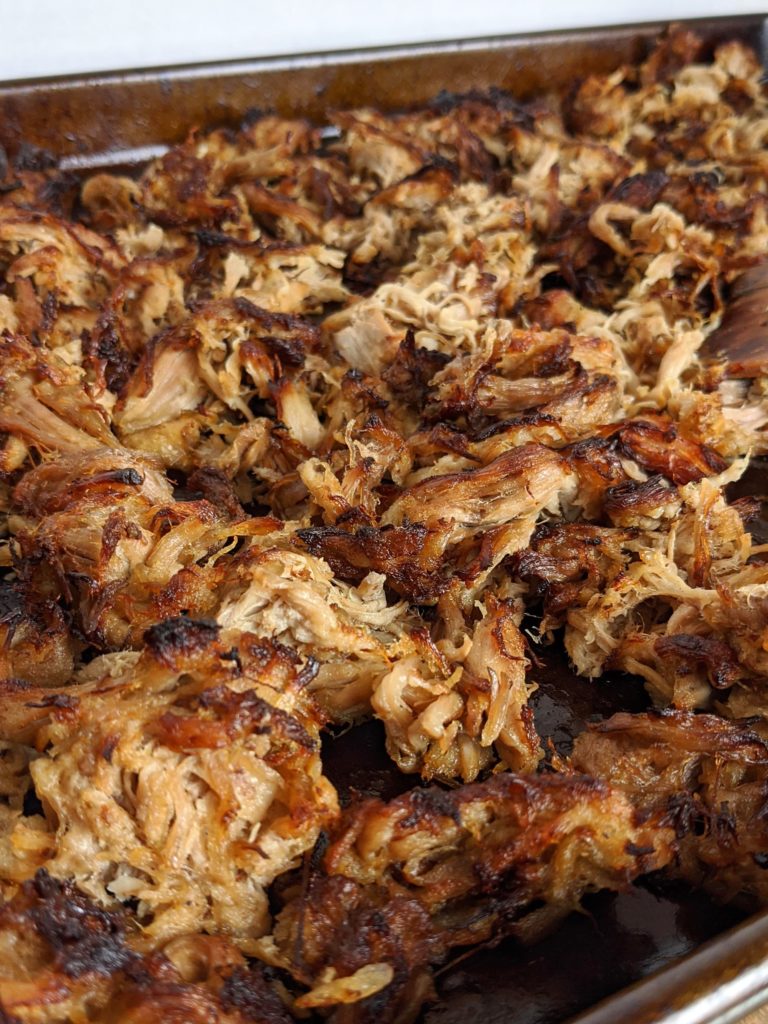 How to make Amazing Carnitas
Making Carnitas is actually very simple, but there are a few tricks to getting that perfect texture and flavor.

First of all, searing your meat before putting it in the crockpot or slow cooker will really seal in the juiciness and flavor, but it's totally not necessary if you want to keep it easy (like Sunday morning). If you choose to sear you meat, heat a cast iron skillet (or any large skillet) to medium/high heat and add a tablespoon of olive oil. Once hot, add the giant piece of meat. Cook each side about 2 minutes until it turns brown and creates a sealed "skin", then turn to another side. Do this until it's mostly covered in browned meat.

Place meat in the slow cooker and add all the ingredients (no particular order is necessary). I prefer to cook on low if you have the 8 hours, only because I know it comes out perfect every time. But you can totally cook on high for 4 hours too. You may want to check it around 3 hours for doneness to avoid it drying out. Everyone's slow cooker cooks a little differently.
Once cooked, remove the meat and place on a large rimmed baking sheet. Shred with 2 forks. It should just fall apart and take you only 2 minutes to do this.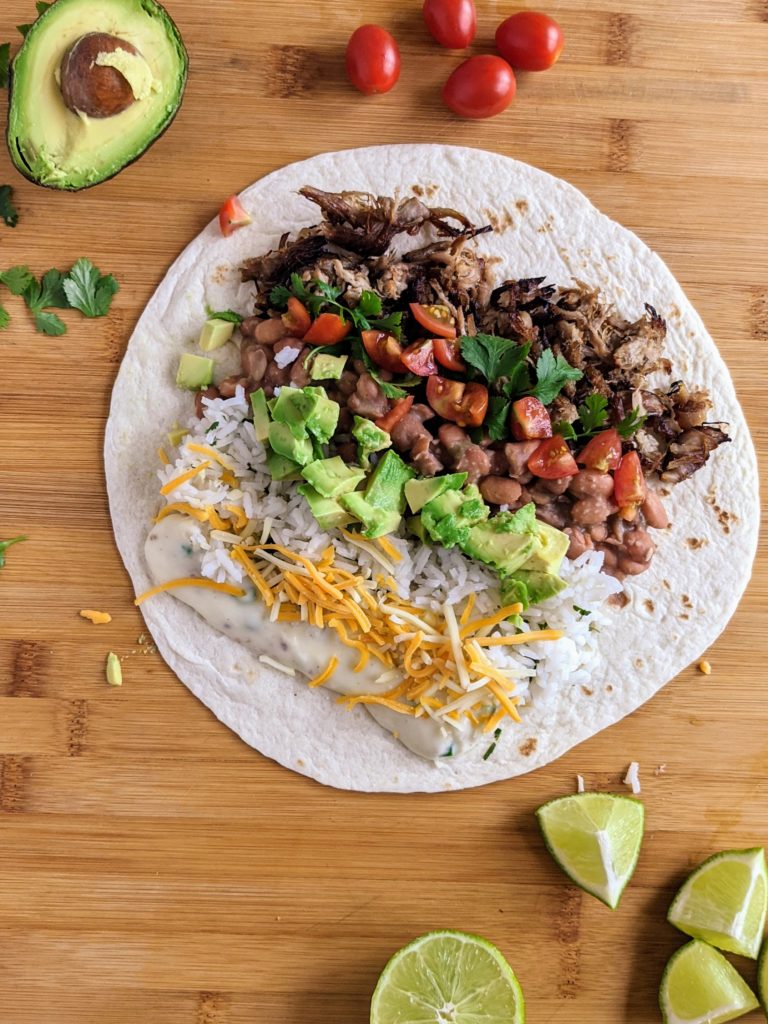 Once shredded, set meat aside and heat a skillet (I always prefer cast iron because it distributes heat evenly and doesn't overheat) over medium-high heat. Add a tablespoon of canola oil. Once hot, start adding the shredded meat in batches and cook until the edges start getting crisp. Be careful not to over cook.
After the meat is cooked and shredded, you can add a few spoonfuls of the cooking liquid from the slow cooker to add a bit of moisture back into the meat. This is not necessary, only if you feel the meat dried out too much while cooking.
If you don't have time to crisp up the meat in a skillet, you can place all the meat on a large cookie sheet and put it under the broiler on high. Just be sure to keep a very close eye on it so it doesn't burn! This will give you the same result as the skillet method.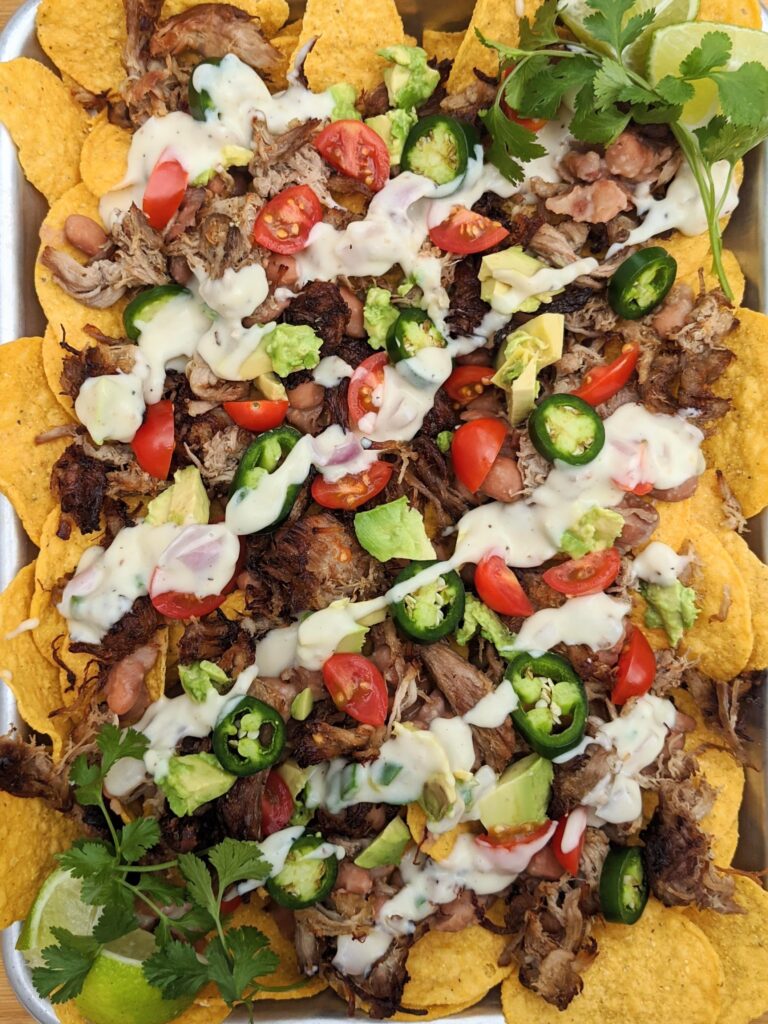 Amazing ways to eat Carnitas
There are so many delicious recipes using carnitas. It is such a versatile meat! Here are a few of my favorites!
Nachos
Burritos
Breakfast Burritos
Burrito Bowls
Tacos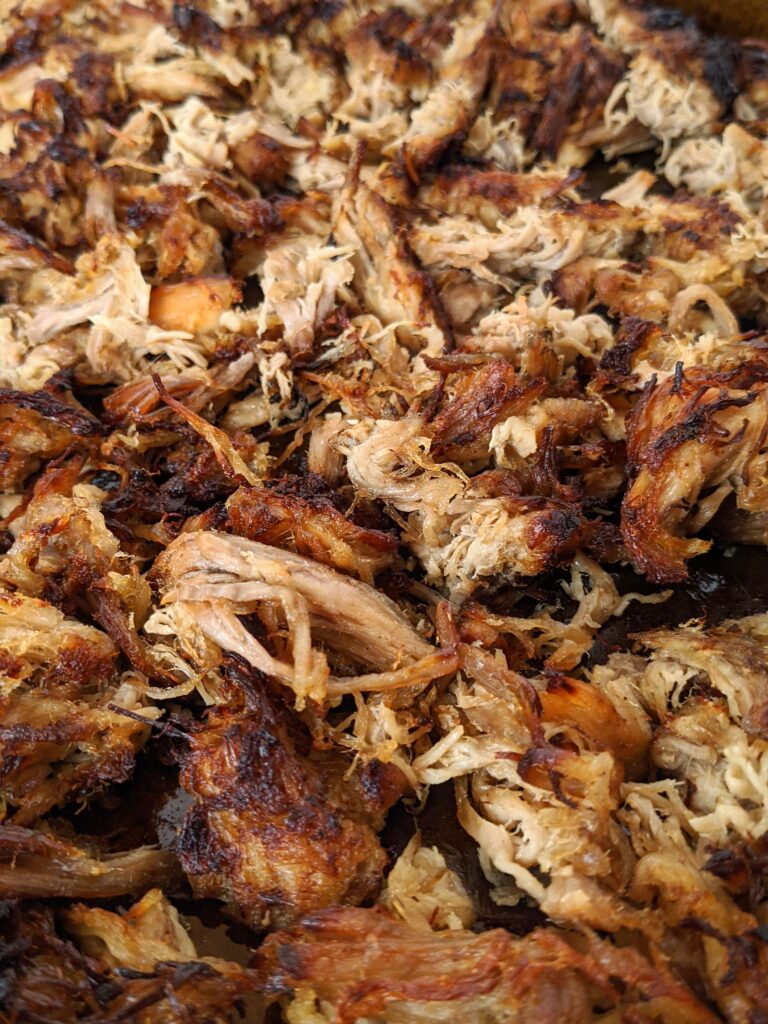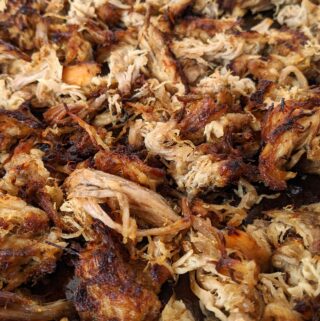 Carnitas
Juicy and crispy pulled pork goes perfect in so many meals!
Print
Pin
Rate
Ingredients
3-4

lb

pork shoulder or butt

1

can

Coca Cola

or similar soda (equivalent to 1 ½ Cups)

¼

C

orange juice

1

yellow onion

roughly chopped

1

tablespoon

garlic powder

salt and pepper to taste

2

tablespoon

canola oil
Instructions
Place pork shoulder/butt in crockpot. You can remove the fat if you'd like, but I like to keep it on to add extra flavor and then remove after cooking. It's also easier this way. (See instructions above for searing meat before using the slow cooker.)

Pour Coca Cola and orange juice over pork. Sprinkle with garlic powder, salt and pepper. Add onion.

Cook on low for 8 hours or high for 4 hours.

When finished cooking, remove from crockpot and shred with 2 forks, removing bones and large pieces of fat. Do not return meat to crockpot.

Heat a skillet (cast iron preferred) over medium heat and add 2 tablespoon canola oil. Working in batches, fry the meat in the skillet until edges begin to get slightly crisp. You just want a bit of crisp edges to intensify the flavors, don't over cook.