If you've ever wondered what it would be like to eat a mocha, now is your chance! Ha! I go crazy for these spongy, sweet, coffee flavored Mocha Chocolate Chip muffins every time. One of the best parts is that they taste just as amazing made with gluten free flour and plant butter for those of us with allergies.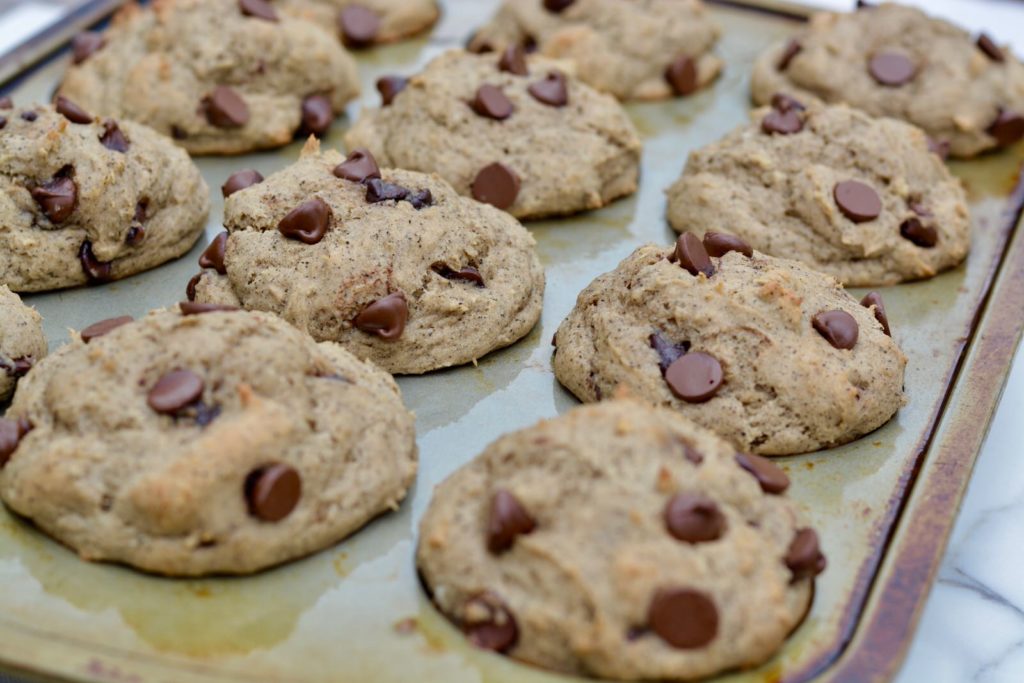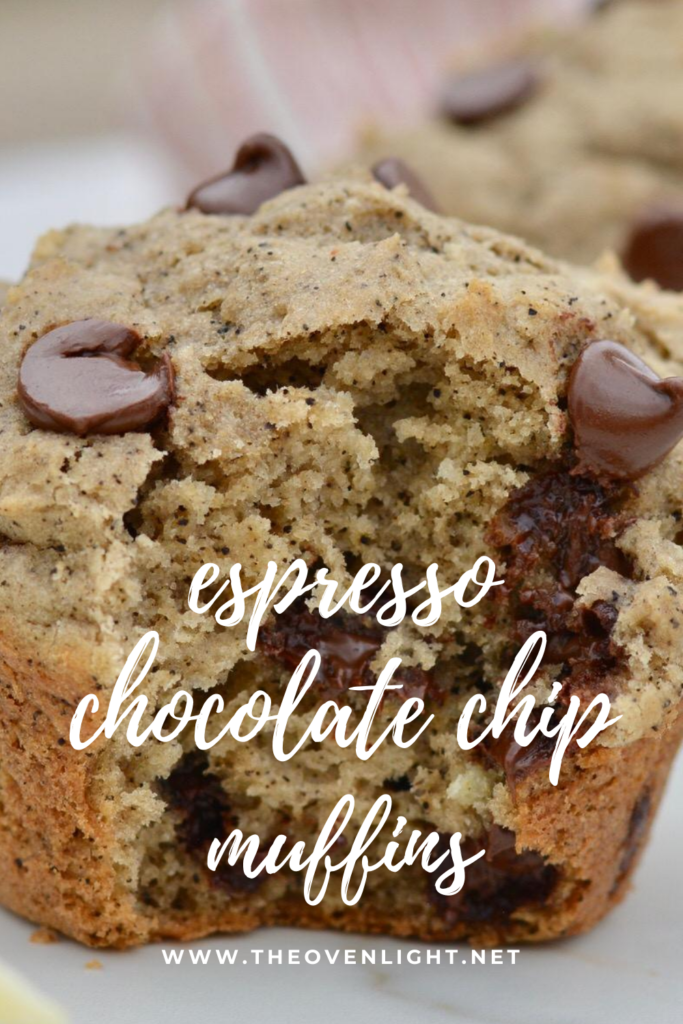 To make these espresso chocolate chip muffins, simply...
FIRST, get your oven hot. Around here, we like to bake our muffins for 5 minutes at 425°F, then reduce the temp to 375°F for the remaining 10-12 minutes. This creates an amazing rise and a perfectly cooked center.
Either spray a muffin tin (I've had the linked one for ages and I love it!) with non-stick spray or use muffin liners. This recipe makes exactly 12 muffins (which we also love), so no random leftovers.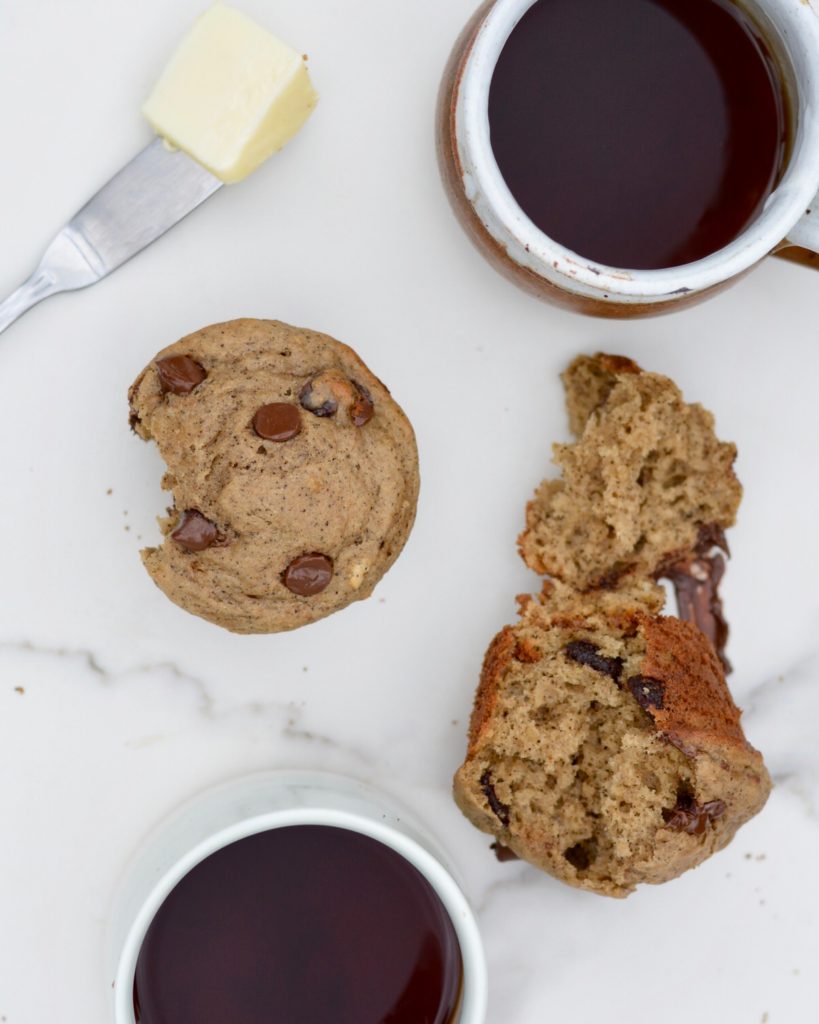 NEXT, in a medium bowl, combine your all-purpose flour (or Gluten Free mix, such as King Arthur Flour's Measure for Measure), baking powder, baking soda and salt. Set aside.
In a large bowl, COMBINE eggs, butter, sour cream, milk, vanilla and espresso granules. ***If you want to make it without dairy, substitute butter with plant butter and milk with a non-dairy alternative (I prefer almond milk) and use a non-dairy sour cream or plain almond milk yogurt.
NEXT, add dry ingredients into the wet and fold in gently until there are no more streaks of flour.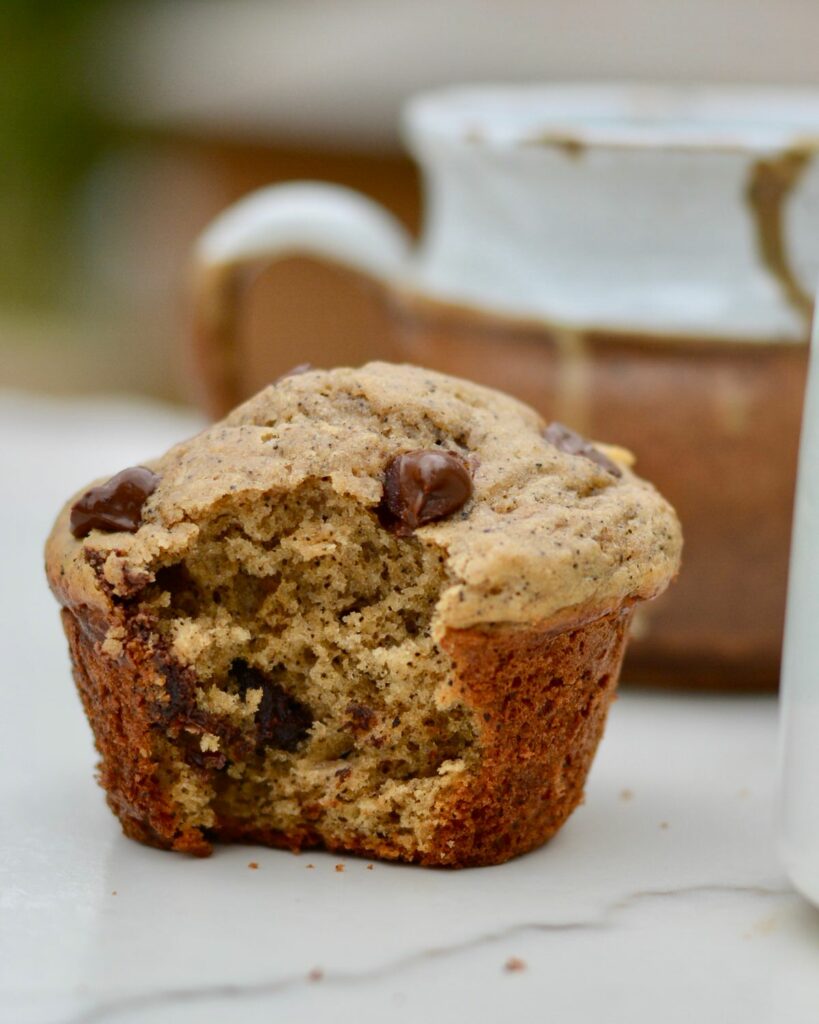 FOLD in the chocolate chips. If you're avoiding dairy, use Guittard semi-sweet or Enjoy Life chocolate chips.
Evenly distribute batter into the muffin cups, filling them up to the rim.
Bake at 425°F for 5 minutes, then reduce oven temperature to 375°F and continue baking 10-12 minutes. Muffins should be slightly browned and a toothpick or knife inserted into the center should come out clean.
Allow to cool in the muffin tin for 5 minutes and then remove and place on a cooling rack.
These are absolutely decadent when slathered with butter and served with a large cup of coffee. Total YUM!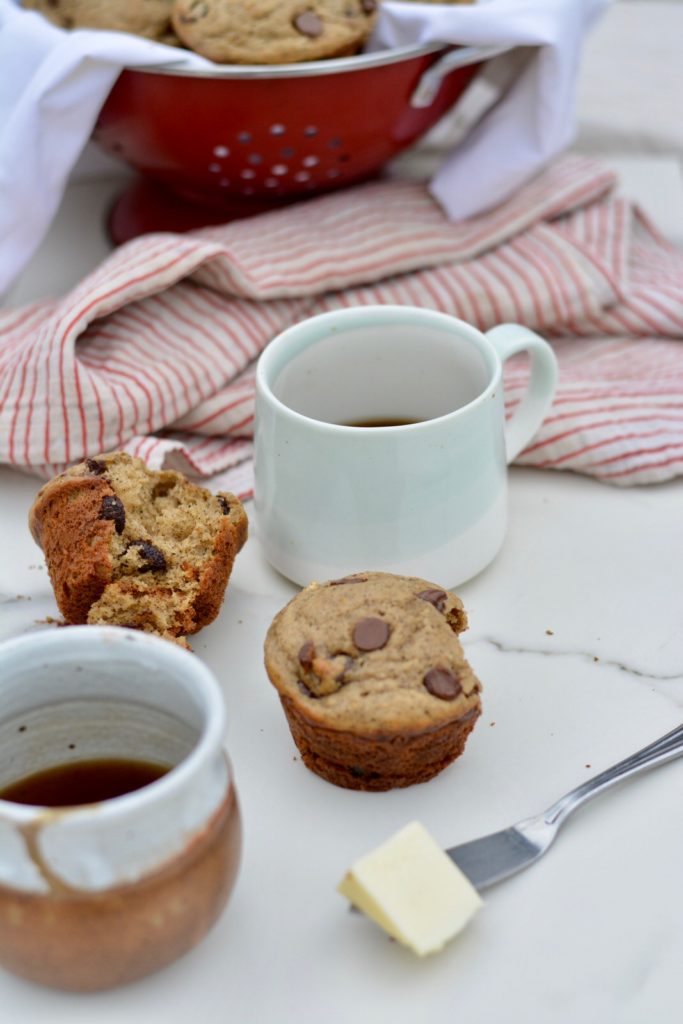 Tips for making perfect muffins every time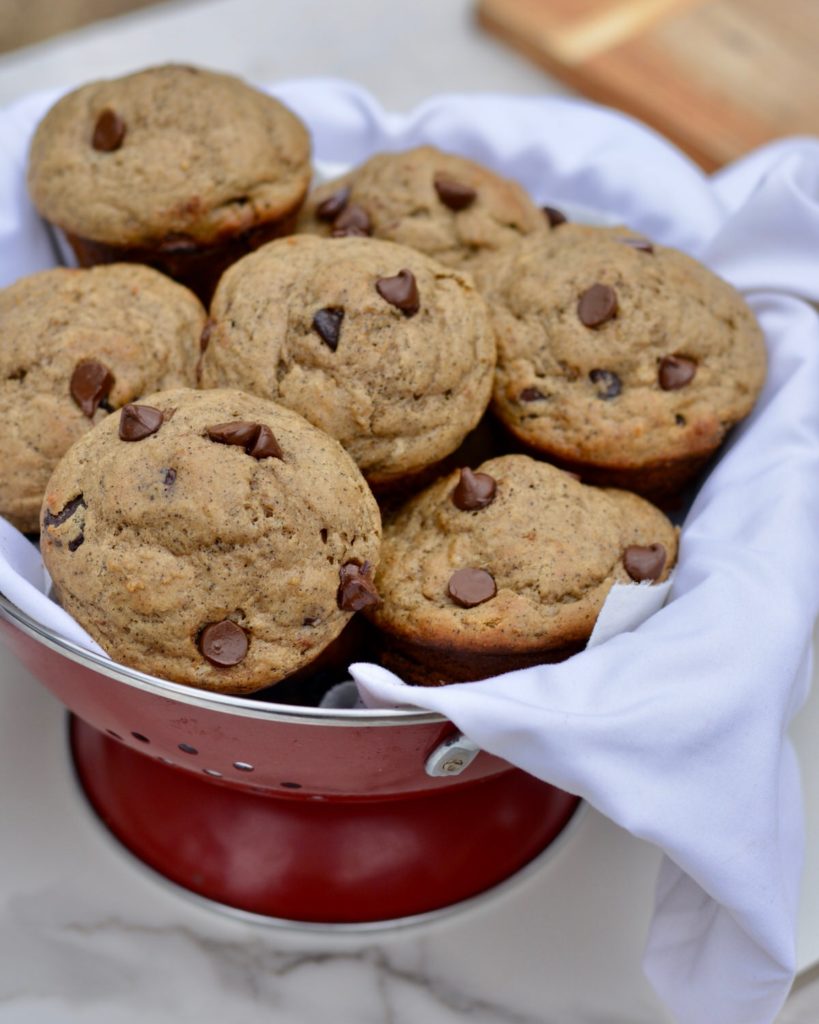 Love this Espresso Chocolate Chip Muffin recipe? Try these other amazing muffin recipes!