This Pecan Cake is made with lightly toasted and sugared pecan pieces nestled inside a buttery soft cake. You'll love the nutty flavor paired with the maple frosting and a cup of afternoon coffee (especially if the kids are napping.)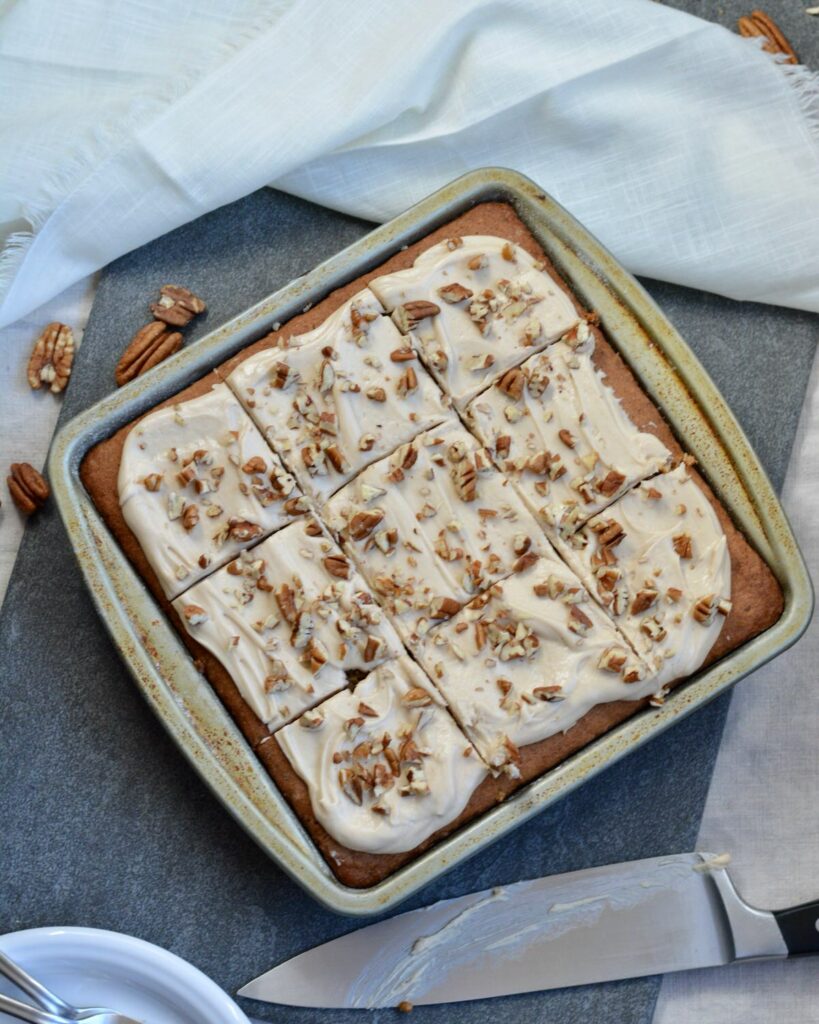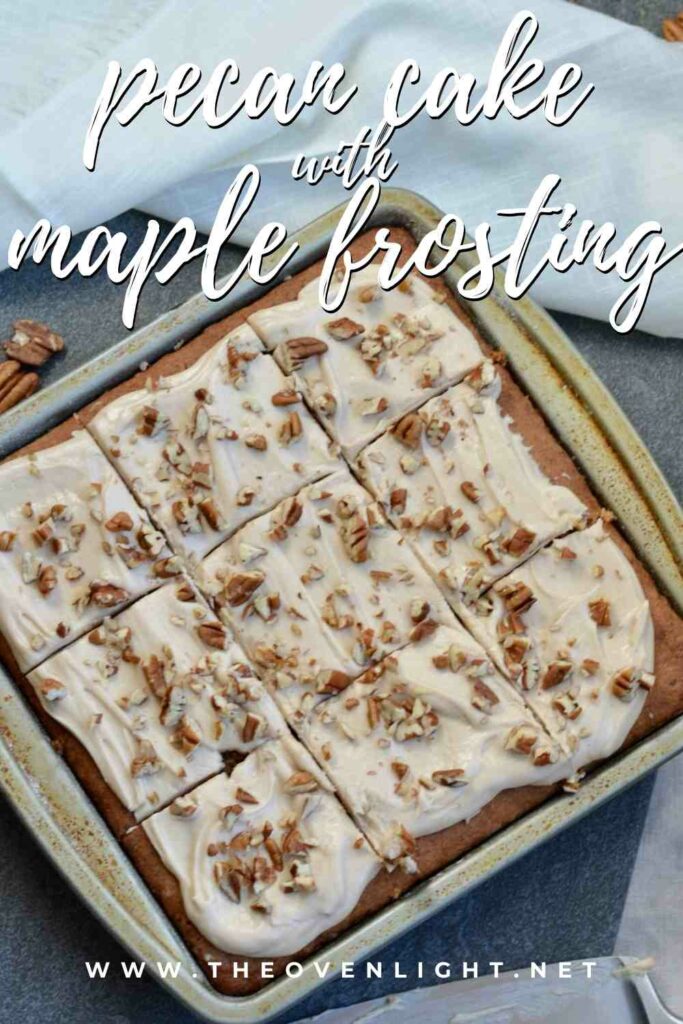 Tell me all about this pecan cake
Texture—because it's made with gluten free flour, the cake is closer to the denseness of a coffee cake, less like a layered cake.
Ease—I'd say this cake falls between beginner and intermediate. You'll need to toast the pecans and make "sand" with the butter, but combining the ingredients is pretty simple.
Baking—This cake bakes at 350°F (175°C) on the center rack of the oven.
Prep Time—Your eggs should come to room temperature, but other than that, you can start this right off. Toasting the pecans takes about 7 minutes and the putting the cake together takes around 10 minutes.
Bake Time—This cake bakes for 28-32 minutes (I always take mine out at 30 minutes, but every oven is different) with the oven light on so you can watch the magic happen, right?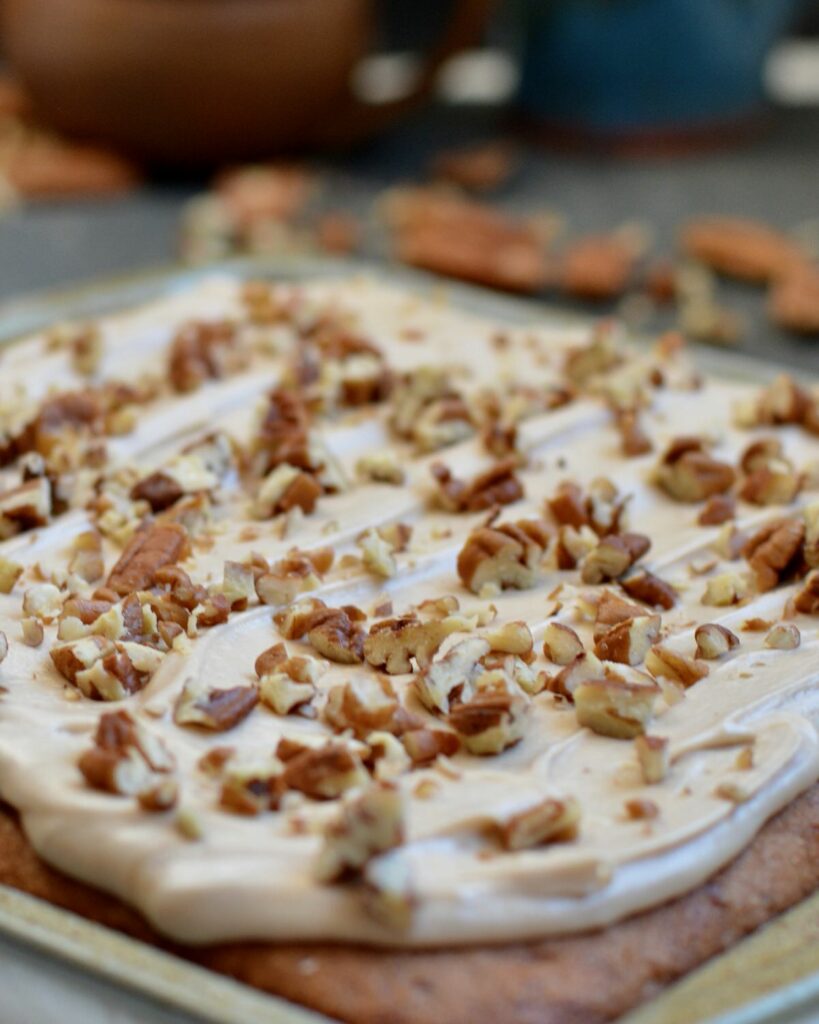 Ingredients you need
To prep, you'll need a 9x9 or 8x8 inch square baking pan, 1 medium skillet, a food processor and 1 large mixing bowl.
Sugared Pecans—Chop up those pecans nice and fine in the food processor and then you'll get them all toasted and fragrant in the skillet with some butter and dark brown sugar. This smell must already be a candle, right?
GF Flour Blend—Or all-purpose flour if your body isn't terrified by gluten, like mine. My favorite gluten free flour blend is King Arthur Flour Measure for Measure. You can read why here.
Sugar, Salt & Vanilla—All add flavor and texture to the cake.
Buttermilk—This adds a lovely flavor and texture to cake, but it gives the acid to activate the double-acting baking powder.
Eggs—Lots of eggs for lots of moisture, structure and a perfect crumb.
Butter—I've made this with both regular butter and a dairy free butter substitute and could hardly tell the difference. Both created a delicious buttery flavor and smooth texture.
Baking Powder—Just the right amount to give plenty of rise to this pecan cake.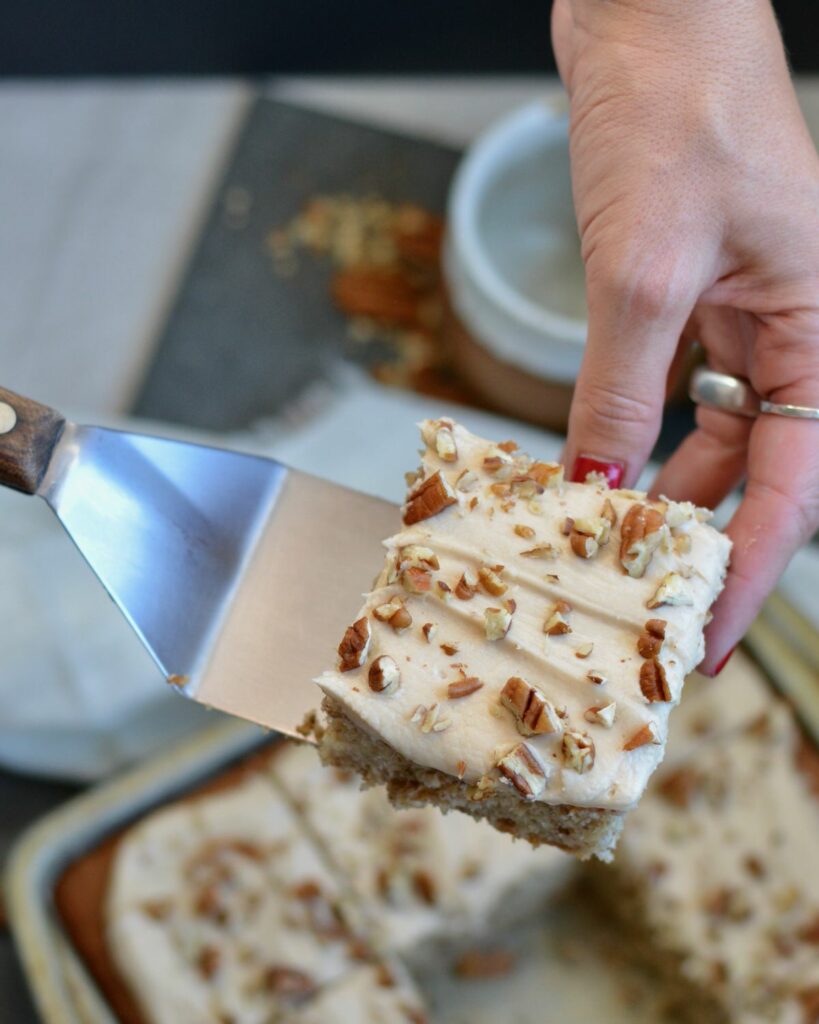 Looking for something else gluten free and full of fall flavors? Try our Apple Upside Down Cake.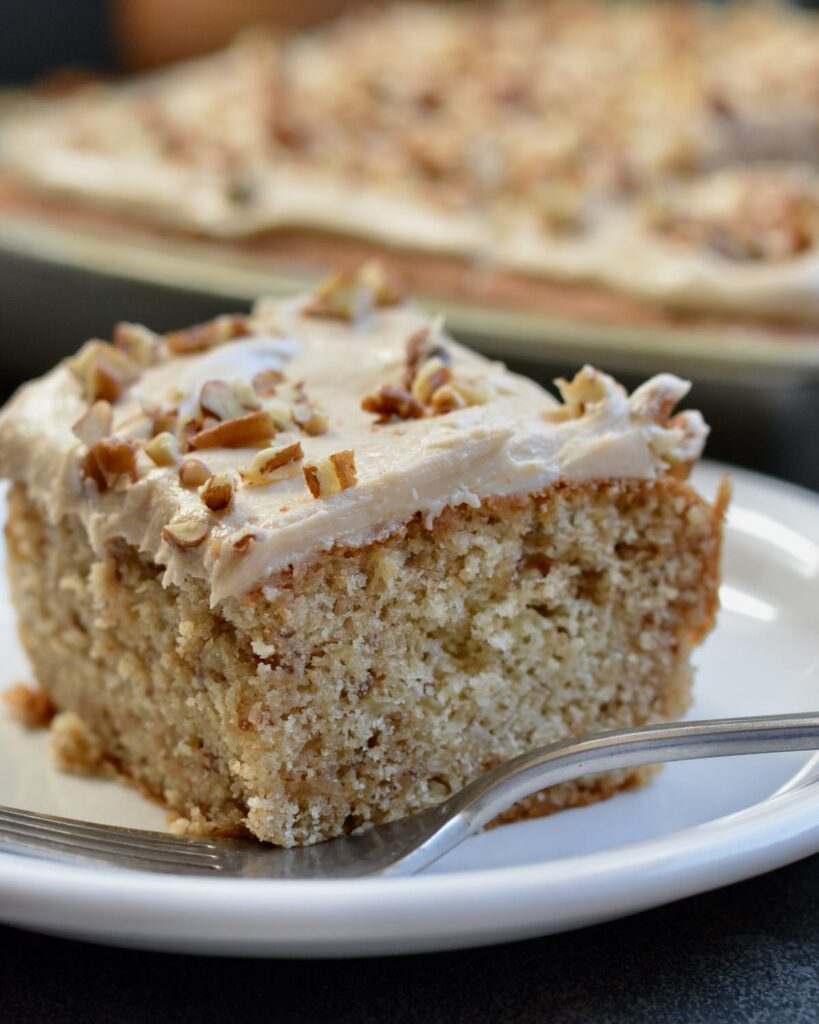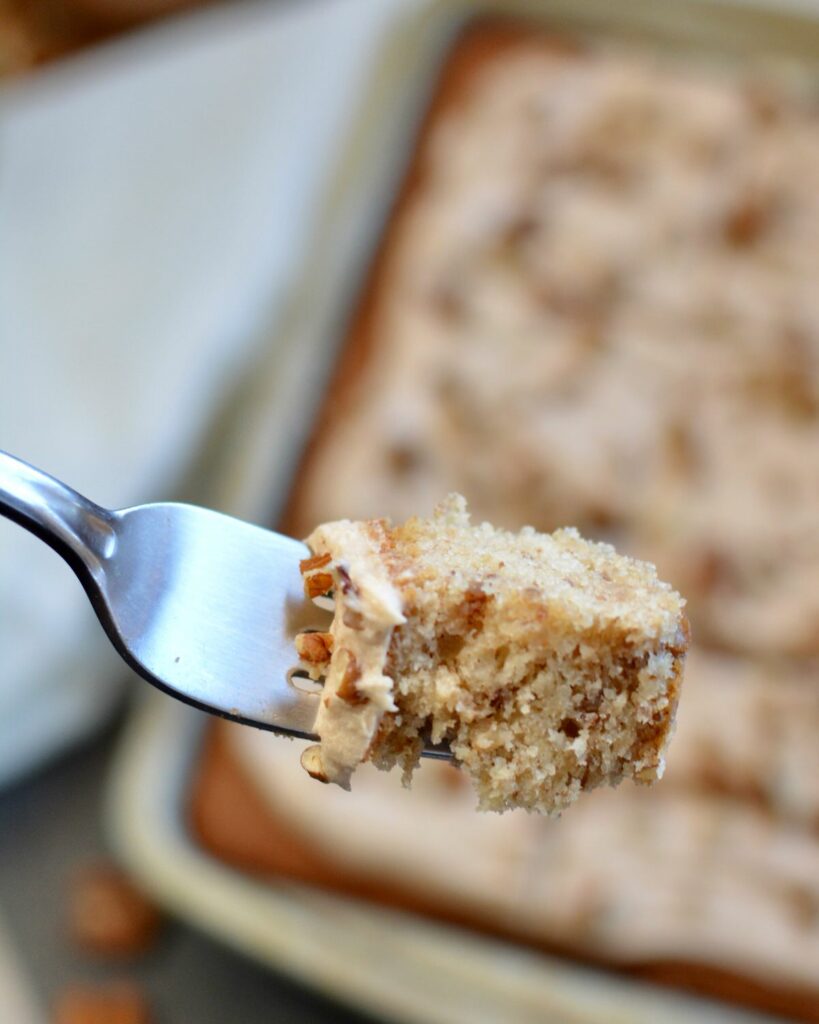 Can't wait to try this Pecan Cake recipe? Give these other Gluten Free cake recipes a whirl!