Full of carrots, apple, nuts and all the healthy stuff, this muffin is a really great way to start the day. Both my picky eaters love these muffins warmed up with a little bit of butter. And I feel like super mom for those 2 minutes they're eating (things change real quick when I realize we're late for school).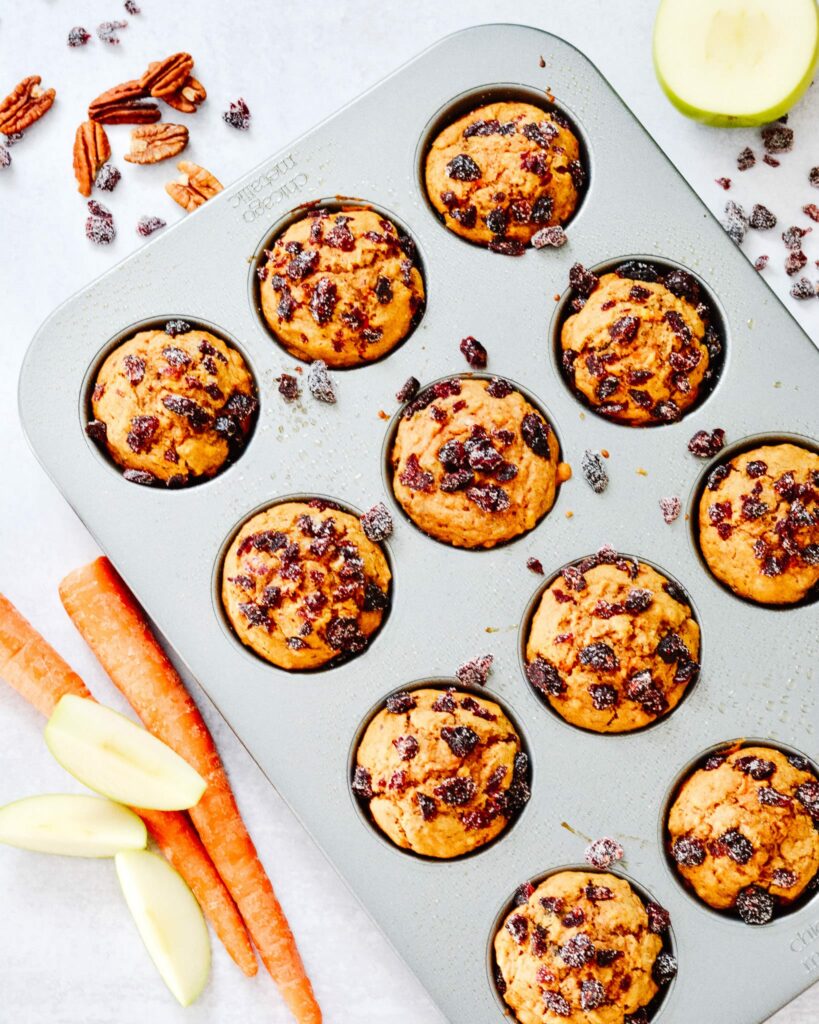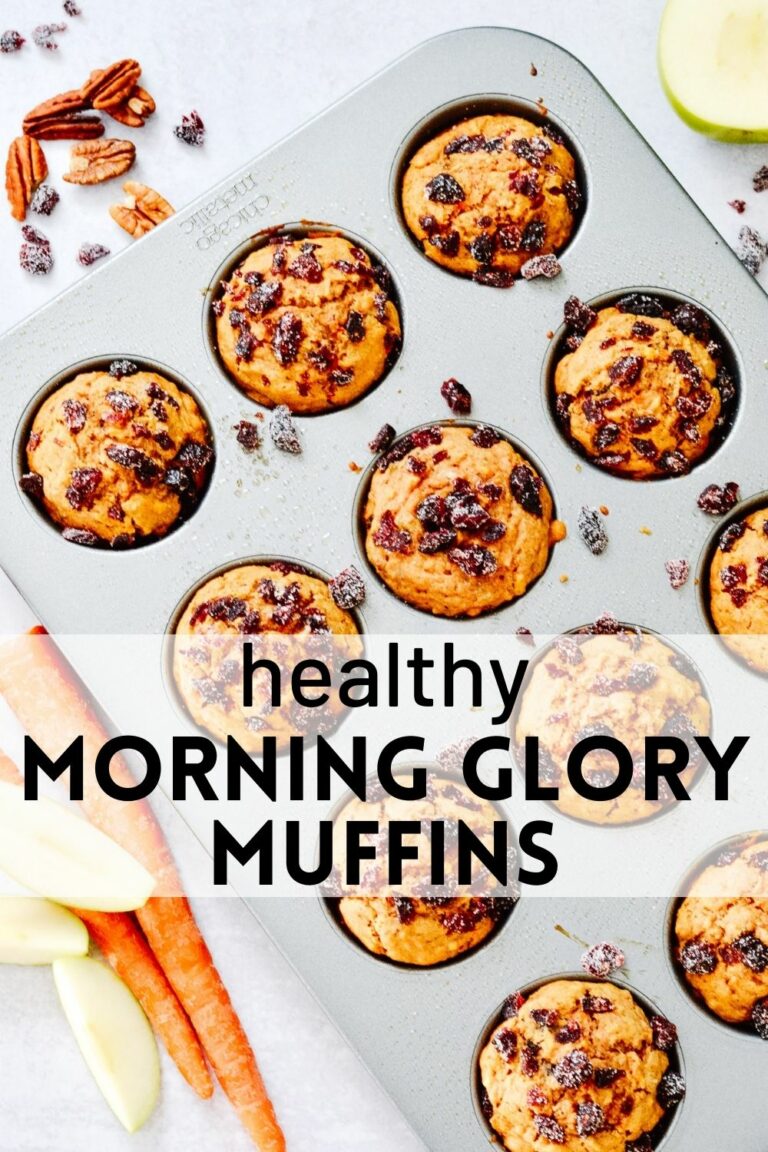 Ingredients for Morning Glory Muffins
Almonds or Pecans - You can use any nut you have on hand. Rachel prefers almonds and Amy prefers Pecans (because pecans are better, obviously Amy is writing this).
Carrots - I love the texture and slight flavor the shredded carrots add to this recipe. Kind of like carrot cake, they become soft and moist and somehow sweet when baked.
Apple - It only takes one apple to add that fruity sweetness. I prefer to use Granny Smith so they don't get mushy.
Flour - Since I am gluten intolerant, I have to bake everything with gluten free flour. (Yes, I'm a little sad every day.) Thankfully, King Arthur Flour makes my absolute favorite blend of GF flour (you can read about WHY it's my favorite here), and predictably it works great in this recipe!
Cinnamon & Ginger - These spices add the perfect touch of flavor and bring out the delicious flavors of the carrots and apple.
Applesauce - I love it when you can sweeten a recipe using natural ingredients. We always use applesauce with no sugar added to keep things healthy. One cup of applesauce adds flavor, moisture and sweetness. Perfect!
How to make morning glory muffins
FIRST, spray your 12 cup muffin pan with non-stick spray and set aside. Turn up the heat on the oven to 425°F.
Grab that big bowl and combine flour, baking soda, spices and sugar (if using granulated sugar). Give it a nice STIR until well combined.
NEXT, in a food processor, places peeled carrots, apple and nuts and process until finely chopped. Add to flour mixture and stir.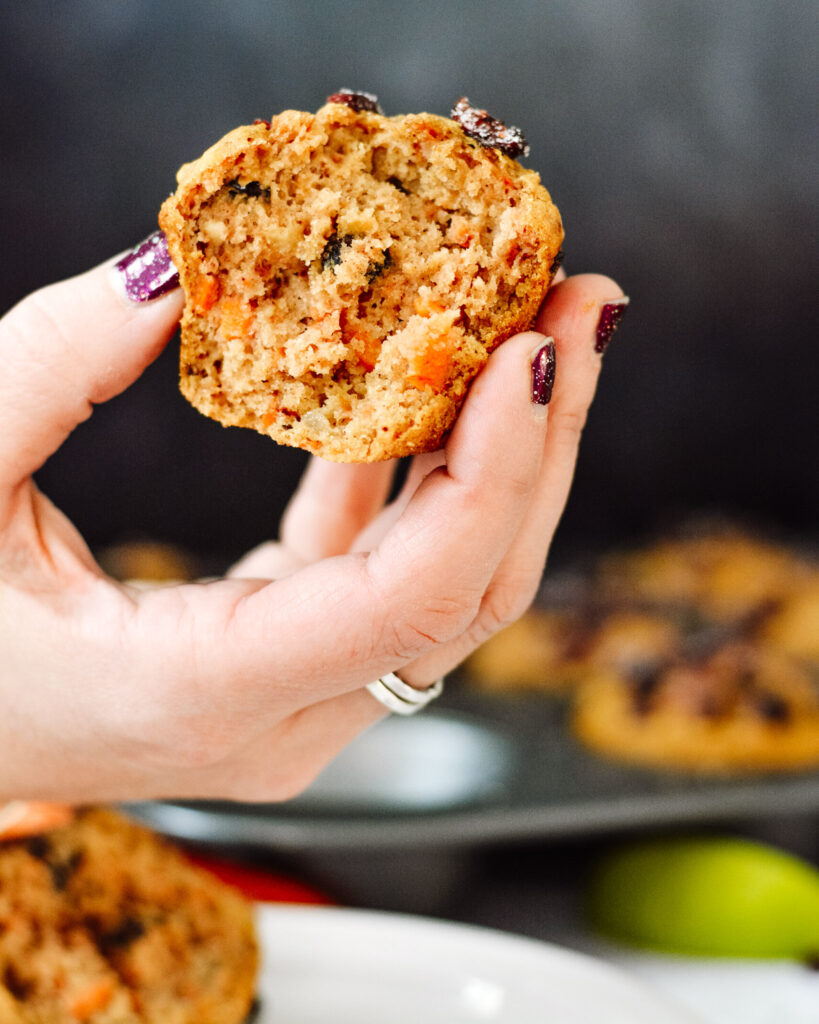 MAKE A WELL in the center of the dry ingredients. Add wet ingredients—almond milk, oil, applesauce and eggs.
GENTLY COMBINE wet and dry ingredients, being careful not to over mix. Muffins that get mixed too much get tough and dry.
FILL muffin tins almost to the top. I like to use this scoop to keep my muffins even and make for quick and neat scooping. No more wiping down the middle parts of the muffin pan. Fill each cup to almost full.
TOP off muffins with chopped nuts, cranberries or whatever you have left over. I chopped some dried cranberries and coated them in sugar to make them pretty.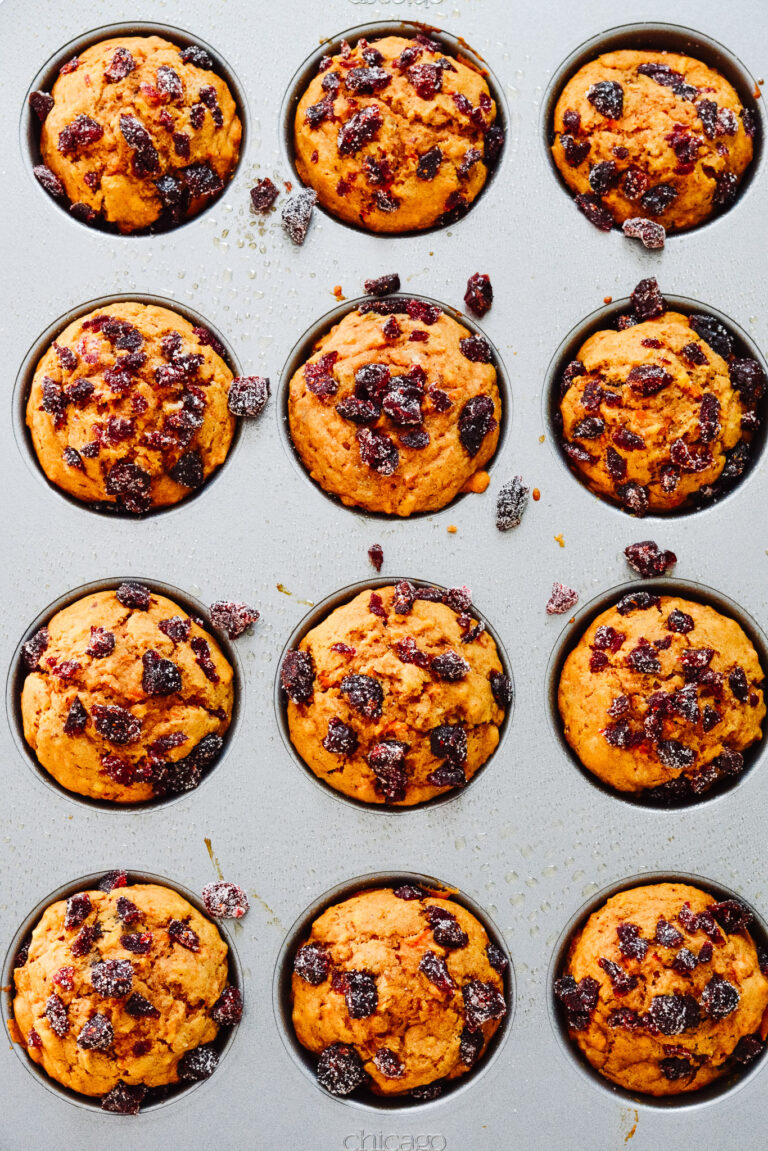 The best way to store muffins
The best way to store muffins is in a zip top bag lined with a paper towel. The paper towel will soak up any extra moisture and keep the muffins from "sweating" and getting sticky. They'll keep at room temperature for up to 5 days or in the refrigerator for 7-10 days.
Can I freeze muffins?
Yes! Once muffins have cooled completely, place on a baking sheet, being sure they're not touching each other, and freeze for 30 minutes — this will make it easy to grab just one muffin at a time. Once frozen, place in a zip top bag and then another zip top bag to keep from freezer burn.
To reheat frozen muffins, pop one or two muffins in the microwave for about 15 seconds or until the center is warmed through. Top with butter and enjoy any time of day!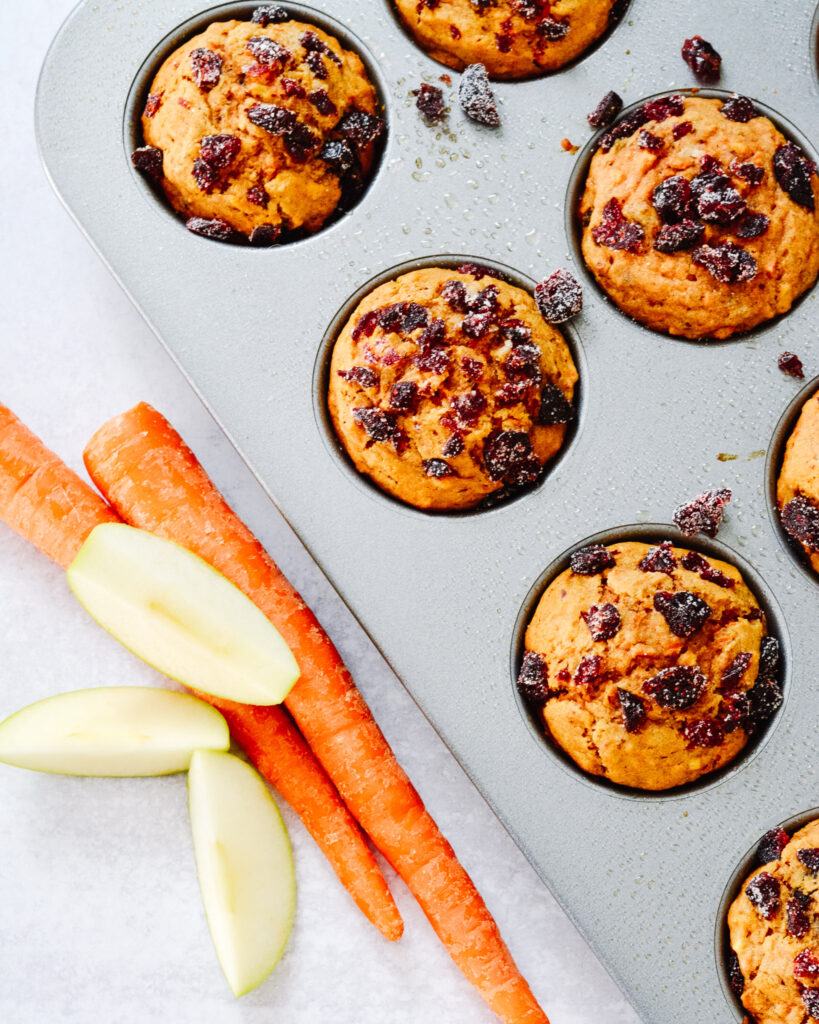 Love this healthy morning glory muffin recipe? Try these other amazing low sugar muffin recipes!