This hygge hot chocolate will warm you from your fingers to your toes. And I make it with my favorite milk substitute! Smooth, creamy and perfectly delicious. It's simple to make for yourself or for a quiet Hygge party (if there is such a thing).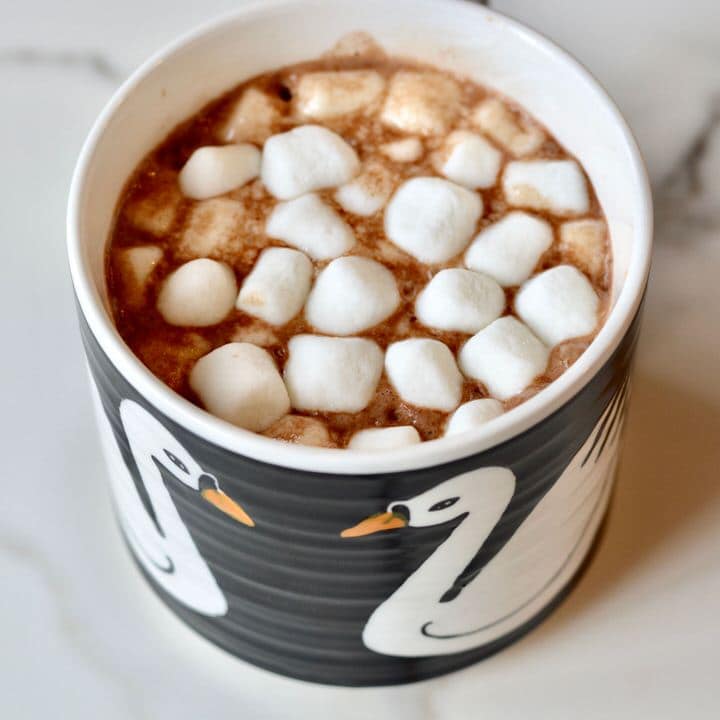 Sign up for our FREE 7 Day Simple Meal Plan!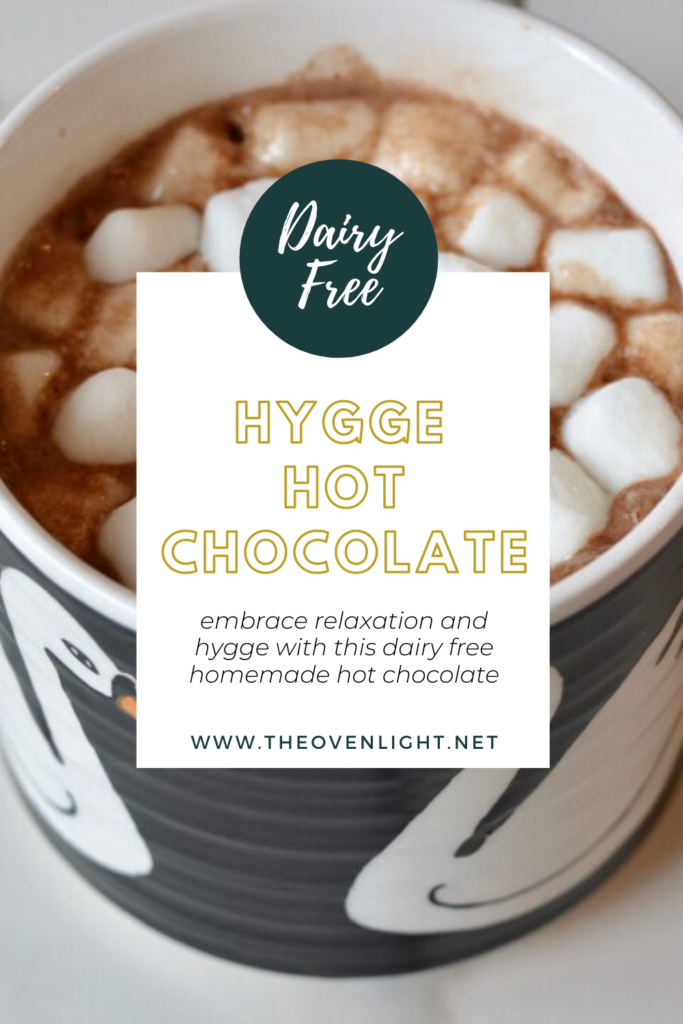 What is Hygge?
The concept of hygge might be new to you, although it's becoming quite popular these days. (Hygge is pronounced "who-ga".) In a nutshell, it's a Norwegian word that means "comfort". It's also a lifestyle where you wrap yourself in all things cozy and relaxing. I like to make time for a little hygge everyday by lighting a candle, making this cup of cocoa and curling up on my couch while I stare out the window into my beautiful Colorado backyard.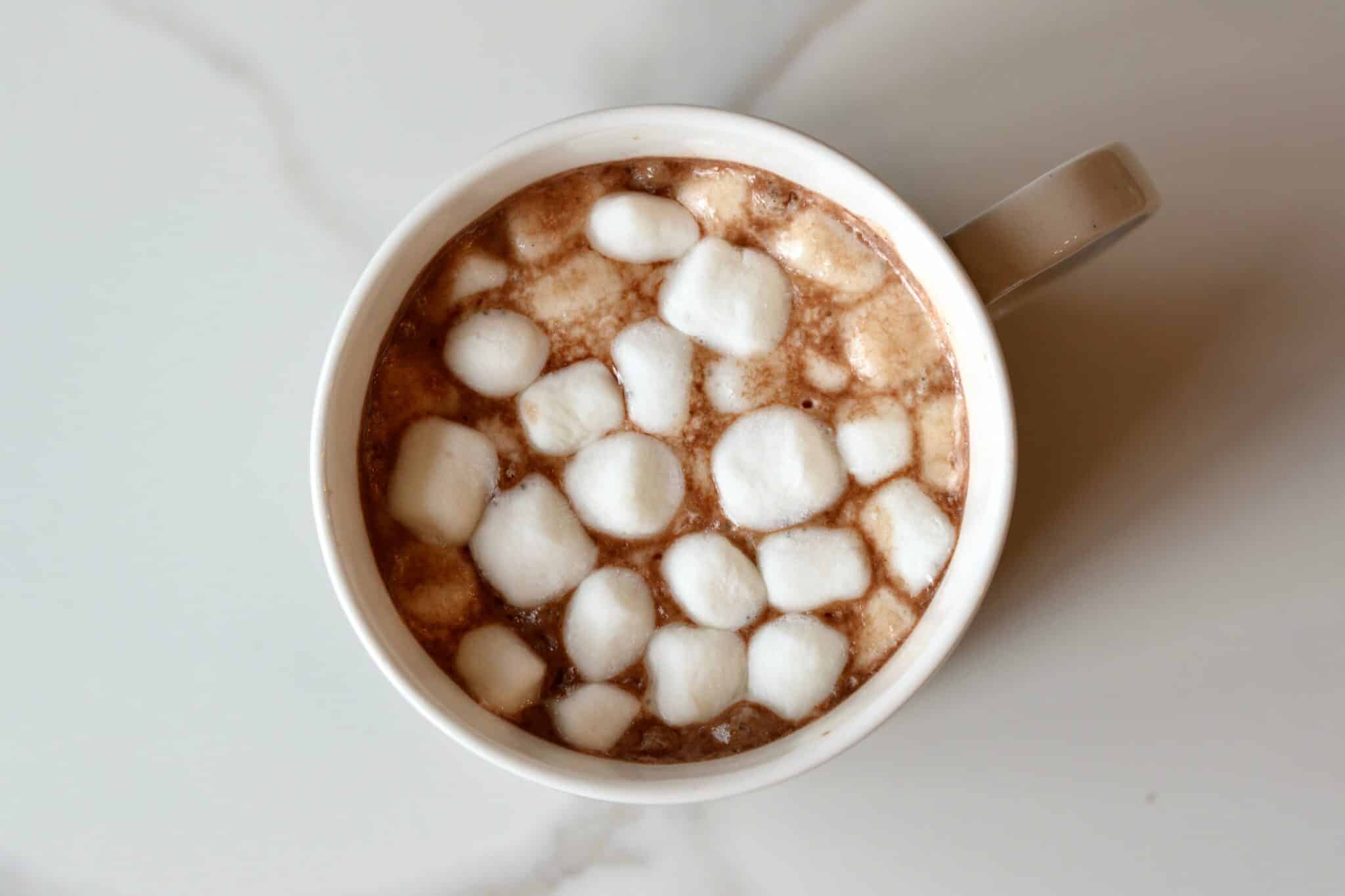 I made this cocoa today, which I was not planning on doing. You see, here in "colorful" Colorado our weather is completely unpredictable. There's a saying, "if you don't like the weather, wait an hour." It changes so rapidly and to such extremes, I find it impossible to plan my outfits from day to day. I've learned to wear lots of layers and prepare for any possibility. Because we've had snow on Mother's Day 2 out of the last 4 years. MOTHER'S DAY!!??!? I know. Crazy. Yesterday we were working out in the yard and kids were playing on the swings. Today, the high is 30° and it's been snowing off and on all day. In 2 days, the high is back up in the 70's!!
unsweetened vanilla almond milk makes amazing hot cocoa
My favorite way to make this hygge hot chocolate is with Blue Diamond's Unsweetened Vanilla Almond Coconut Milk (I'm not being paid to say that, it's really just my favorite. And I've tried a LOT of different milk alternatives. This truly makes the best cocoa.) The vanilla flavor from the milk is slight but delicious, and I love that there's no added sugar!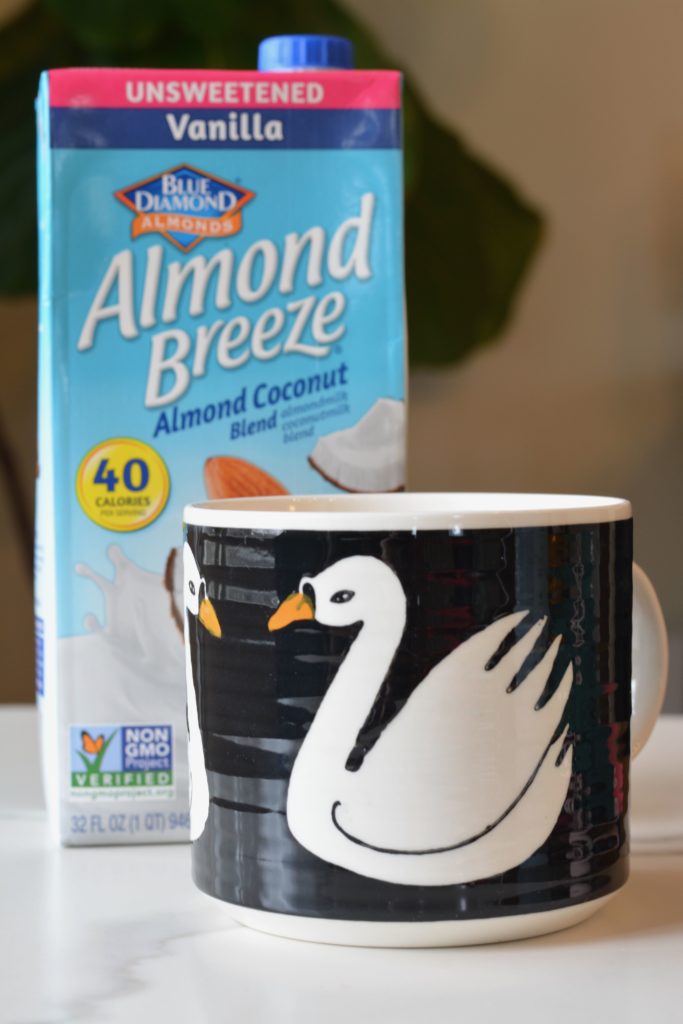 Practice your hygge with a warm drink
Try some hygge time today and relax for a few minutes. Just put on some cozy socks, light a candle, make this cocoa and stare out the window. You'll be hygge-ing in no time!
I absolutely love to use this coconut sugar (affiliate link) to sweeten just about everything, but especially in this cocoa recipe. It doesn't taste coconut-y, but the best part is that it doesn't give you that uncomfortable sugar high.
Loving this hygge hot chocolate recipe? Try these other warming chocolate recipes!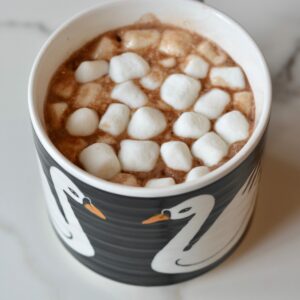 Hygge Hot Chocolate – Non Dairy
Make time for some hygge and make this quick cup of cocoa.
Ingredients
1 1/2

C

almond coconut milk

or any milk you prefer

2

Tbsp

chocolate chips

or any chocolate of your choice. Sometimes I use 2 squares of a Hershey bar.

1 1/2

Tbsp

unsweetened cocoa powder

1 1/2

Tbsp

coconut sugar

or any sugar of your choice

1/4

tsp

cinnamon

pinch of salt

1/4

tsp

vanilla extract
Instructions
In a small saucepan combine all ingredients except vanilla.

Using a whisk, give the mixture a good stir until the cocoa powder is dissolved. I give it a really good whisk.

Once mixture is heated through (about 3 minutes), pour into a mug. Top with whip cream or marshmallows and enjoy!