The smell of freshly baked bread is the #1 most nostalgic smell according to something I heard on the radio last week. Sounds real and scientific. But I think it's true! The smell of freshly baked bread is heavenly. And the smell of fresh, warm tortillas is my new favorite. Amp up your next meal with this easy recipe. Seriously takes your tacos (or afternoon snack) to a whole new level.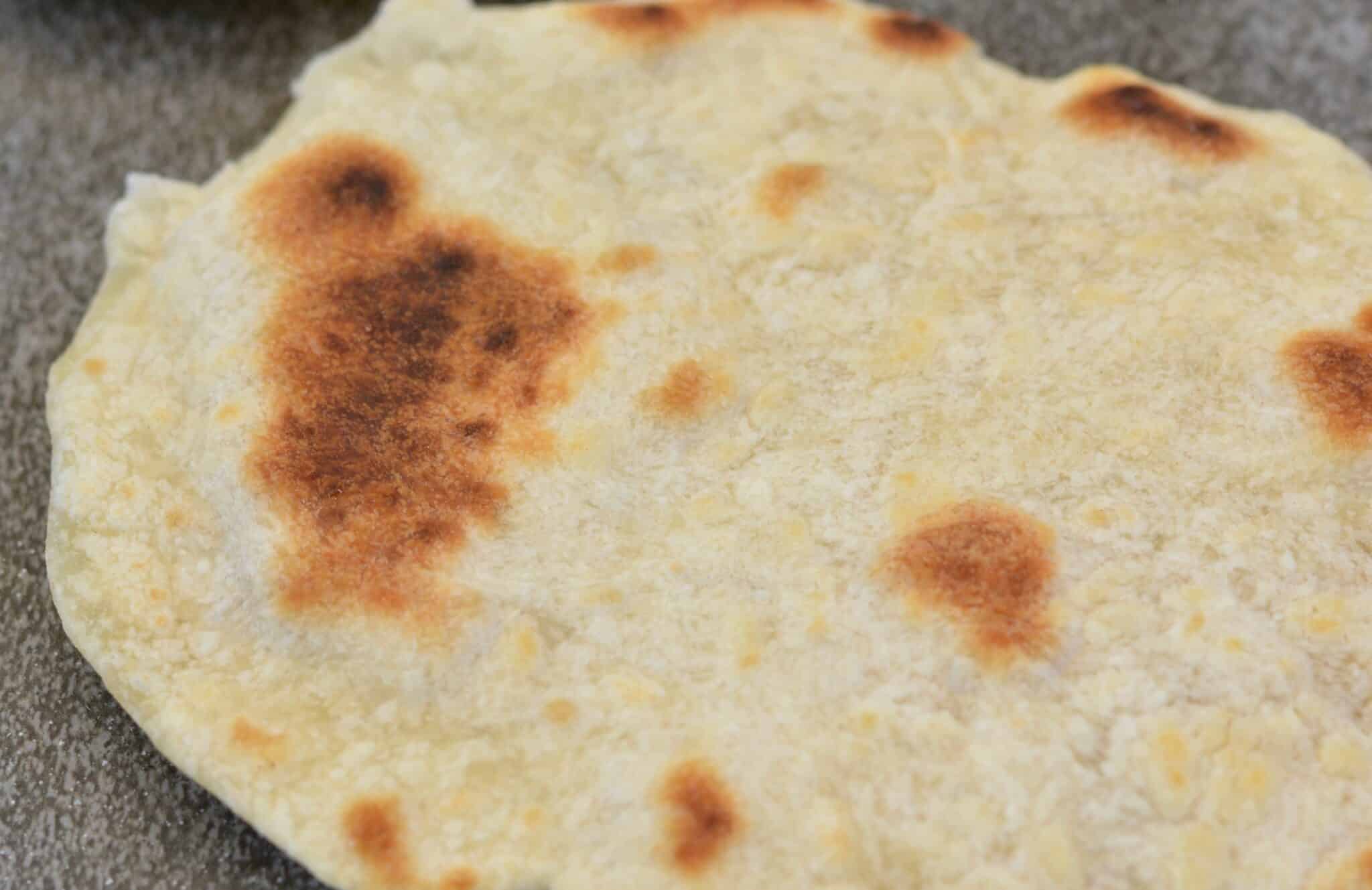 You should eat warm tortillas
When we made these in the test kitchen a few weeks ago, I ate about 5 warm tortillas with cinnamon on them. I let the kids each have one, which I felt was very generous. When my sister-in-law was driving away I realized she had put ALL the leftovers in her car. I literally ran after her and made her pop her trunk so I could steal some. They were all eaten later that day. It was the longest I could wait.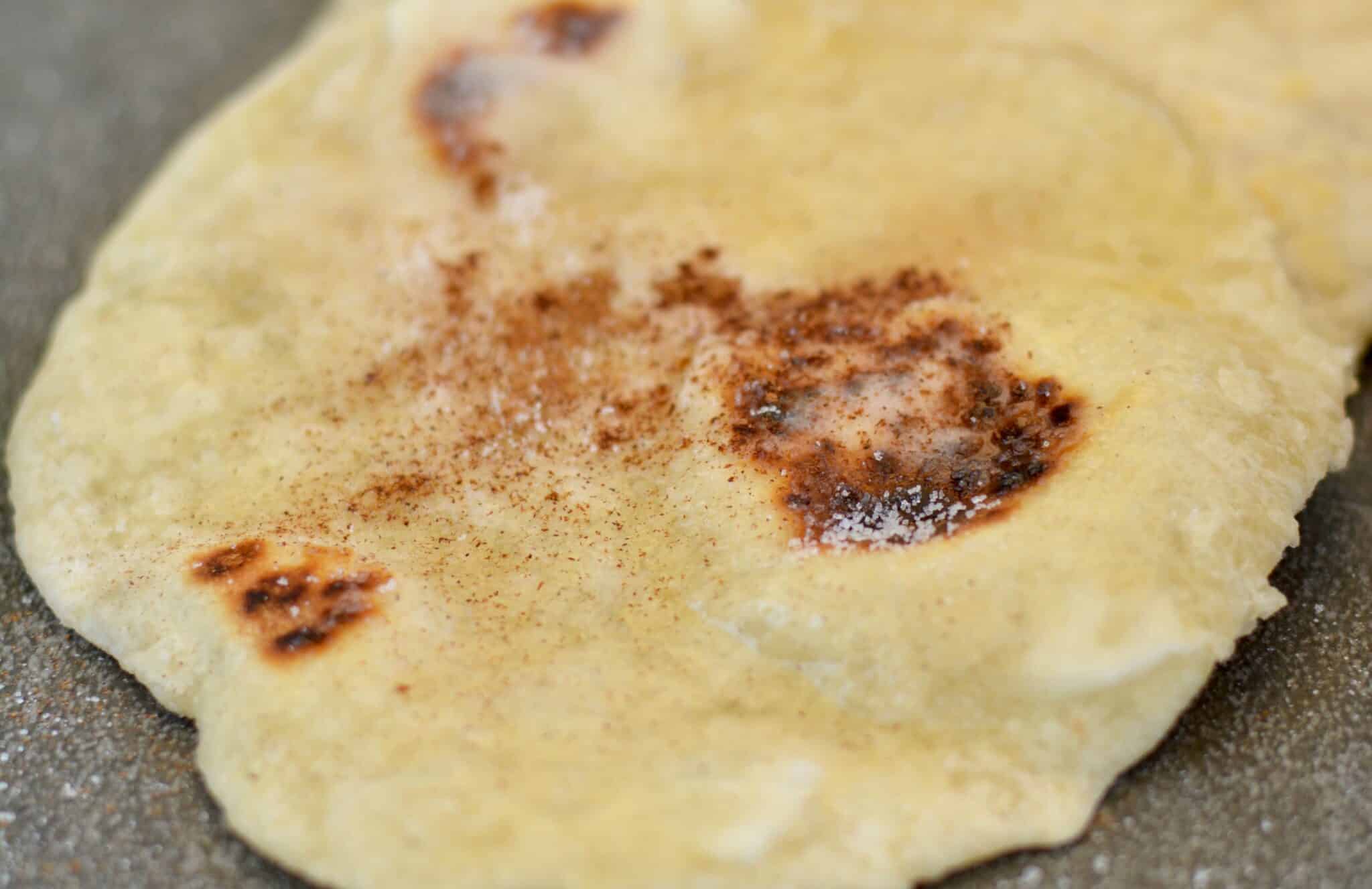 It had been AGES since I'd had a real, homemade, fresh, warm tortilla. Then we melted butter on top. Then we sprinkled a little cinnamon and sugar. It was the best day... I may have been inspired to hit the gym early the next morning, but it was totally worth it.
If you want an easy taco filling idea, try our Blackened Chicken with Avocado Crema. YUM!
Orrrr, take your taquitos to the next level with this super easy make ahead meal.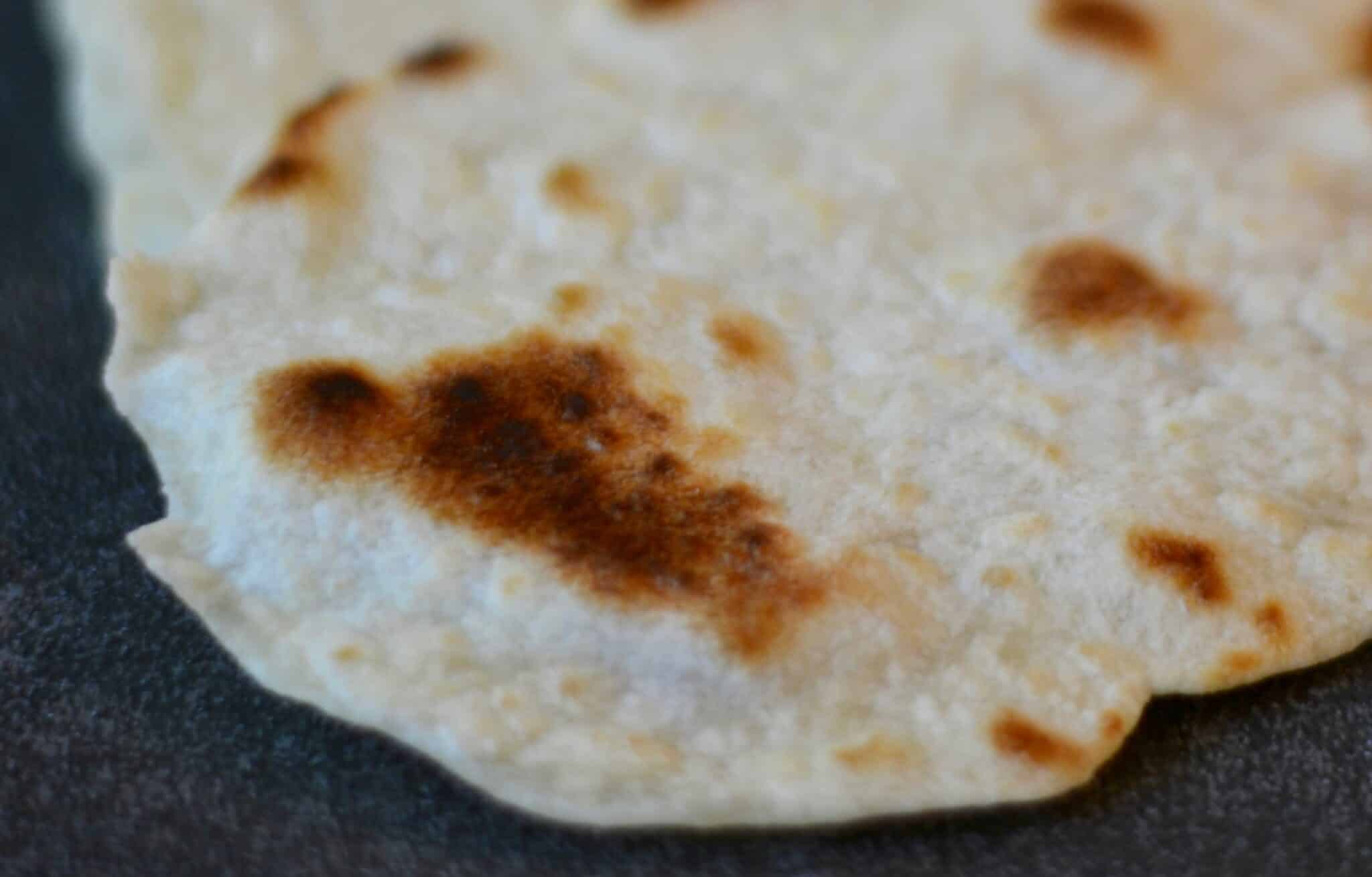 Fresh Mexican Food is the absolute best!
These reminded me of the one time in high school when I went to Mexico to build ... something ... totally blanking on what the trip was for. But you know what I remember like it was yesterday? The food. We had a homemade Mexican meal (there, they just call it a meal, heehee) made by the sweetest old woman ever. And she made fresh tortillas and then topped it with simple, fresh ingredients. I remember the flavor and the warm tortilla in my hand like it was yesterday.
So be sweet and make your family some fresh tortillas. I bet they'll remember them.
Also, do yourself a favor and double the recipe.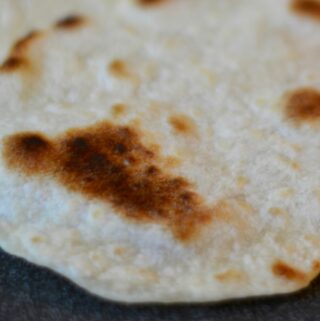 Quick Fresh Tortillas
Just sprinkle with cinnamon and sugar while warm, and give yourself a hug.
Print
Pin
Rate
Ingredients
1 ¾

C

white flour

¼

C

cake flour

½

teaspoon

salt

2

tablespoon

lard or bacon grease

⅔

C

water
Instructions
In a large bowl, heat flours and salt.

In a small separate bowl, heat lard and water in microwave until melted.

Pour water mixture over flour mixture and stir with a wooden spoon or your hands until a ball is formed.

Allow to rest at room temp for 1 hour.

Divide dough into 14 equal pieces and roll into balls.

Cover with damp towel for 30 minutes.

Roll out each dough ball to the desired size. I like em smaller for "street" size tacos, or for a quick snack.

Heat an electric skillet to 425° or heat a pan over medium high heat for a few minutes.

Cook each side for about 20 seconds.
Notes
Eat a few while they're warm, seriously. These homemade tortillas will bring so much flavor and love to your next meal.