I've had the recipe for this Chocolate Caramel Cake hanging out in my kitchen for years in my family cookbook. I can't believe I never whipped it up! Because it's outrageously good you guys. Like, lick the plate good. Check out that caramel and chocolate layer. YUM! I love that it all comes from a chocolate box cake mix. The chocolate chips and pecans on top give it that perfect crunch. You'll love it!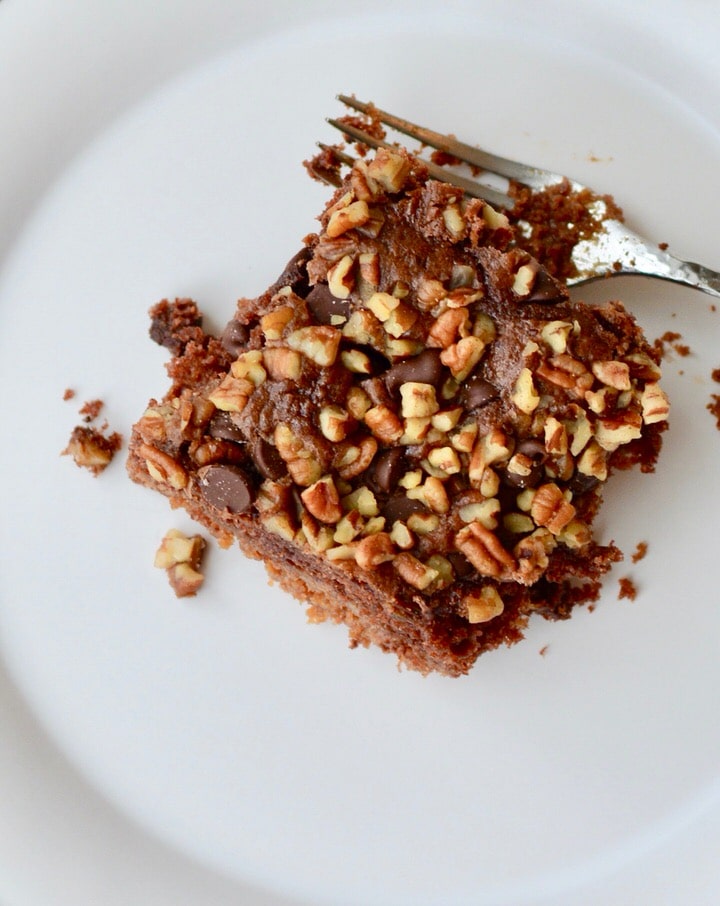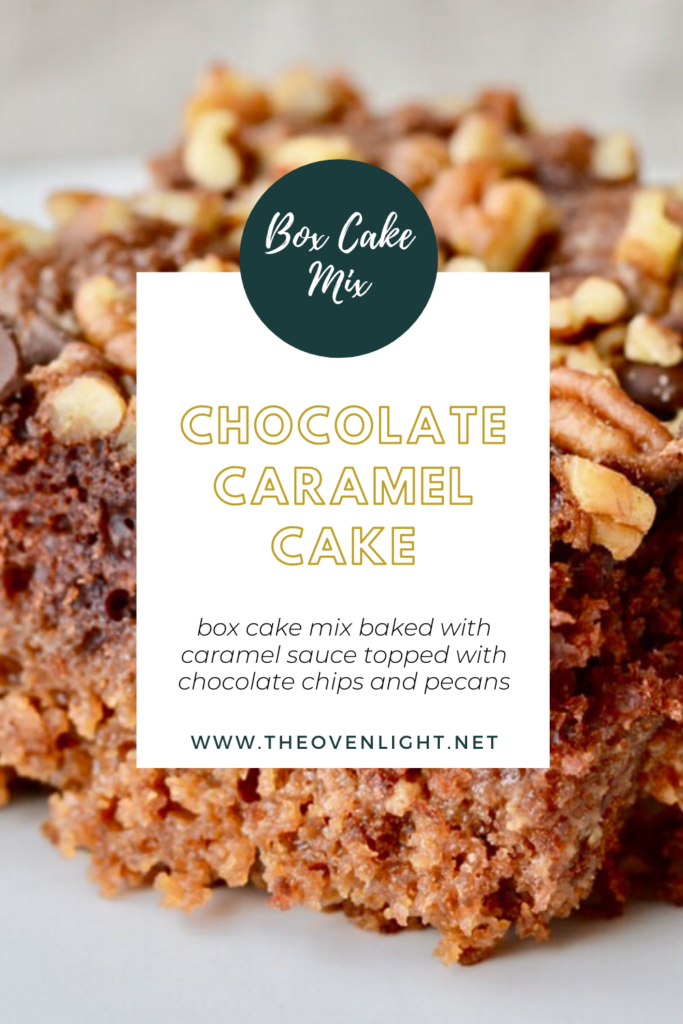 Start with a box cake mix
I know, I know. But I don't always have time to make a cake from scratch, right? And when you're adding this incredible caramel mixture, a box cake makes the perfect base. You should also check out how easy this Lemon Poppyseed Cake recipe comes together with a box cake mix too! I know you need simpler recipes in your life, like I do. Plus, it's crazy delicious!
Lactose Free Evaporated Milk for the Caramel Sauce
So making caramel is really easy. AND it turns out that Carnation makes a lactose free evaporated milk. Which is amazing, since I'm lactose intolerant, I'm always looking for ways to cut back or cut out the lactose. However, this recipe still has butter, but that's easy to substitute as well. But I love that so many companies are making lactose free options now! And none of us could tell the difference in this Chocolate Caramel Cake recipe.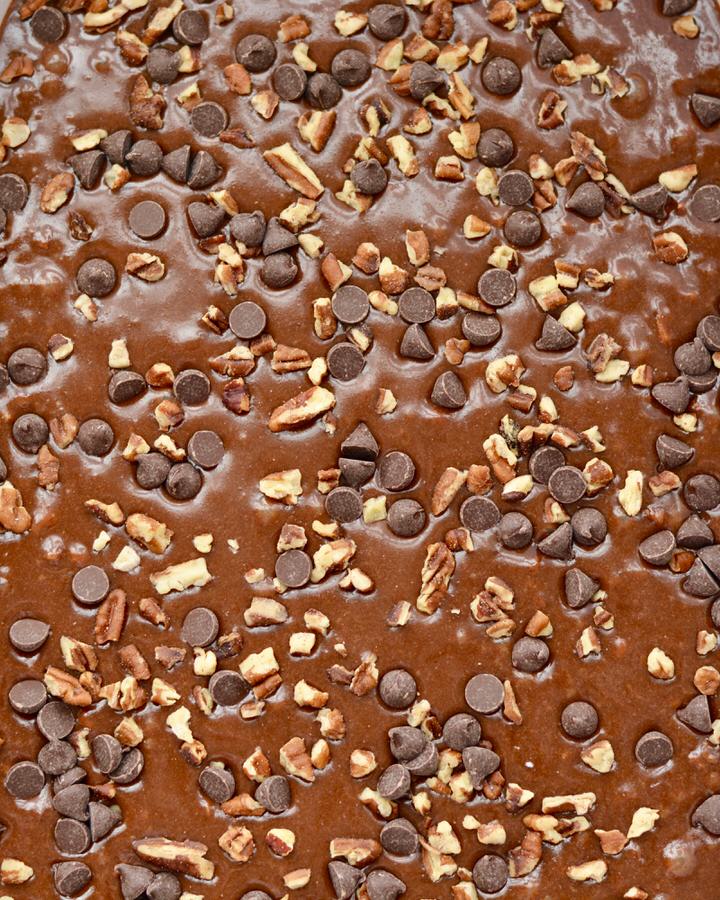 Assembling the cake
When you bake the first half of this Chocolate Caramel Cake, you want to stop when it's just barely set, and not wiggling in the middle anymore. You just don't want to over bake it. 20 minutes is just about right.
Then when you pour the caramel sauce on top, it soaks into the bottom layer and makes it this ultra-moist caramel cake. Then the rest of the cake batter on the top makes a yummy just-chocolate layer. Isn't that simple?
And I always use pecans for every recipe that calls for nuts, but you can use walnuts if you prefer. I LOVE the crunch and texture from the nuts and chocolate chips! SO YUM! I know you'll love it as much as I do.
Loving this chocolate caramel cake recipe? Try these other easy decadent desserts!