This Italian Salad with Warm Apricot Dressing was inspired by one of the most amazing meals I've ever had. I was in Radda in Chianti in Italy sharing a meal with my handsome hubs. I ordered this salad and then watched them cut the bacon fresh and fry it up in the back. Then I watched them slice off some cheese and crumble it with their hands and pour this warm sweet dressing on top. It was simply amazing. I had to re-create it as soon as I got home. After a few attempts, this recipe is just as tasty! The warm dressing is really what puts it over the top.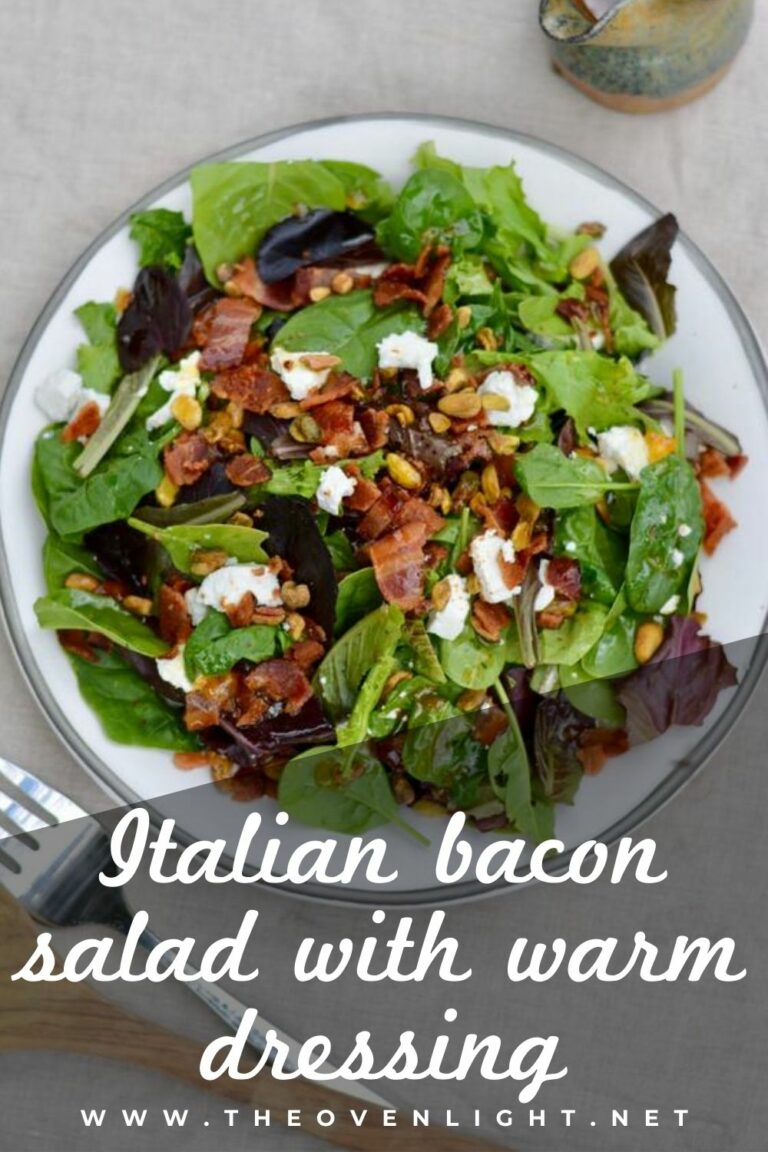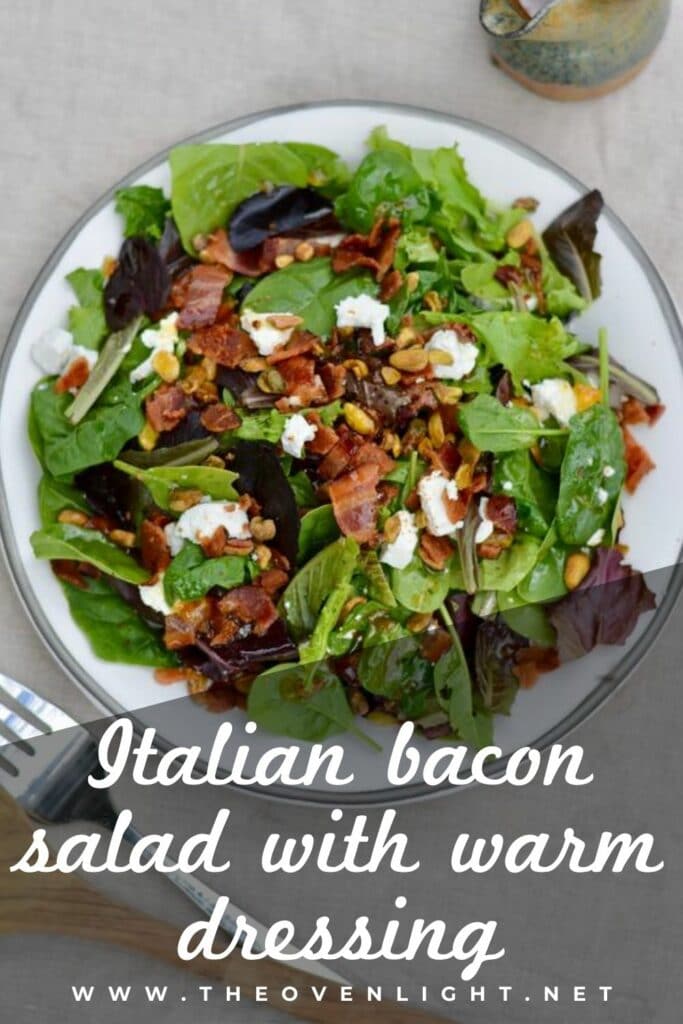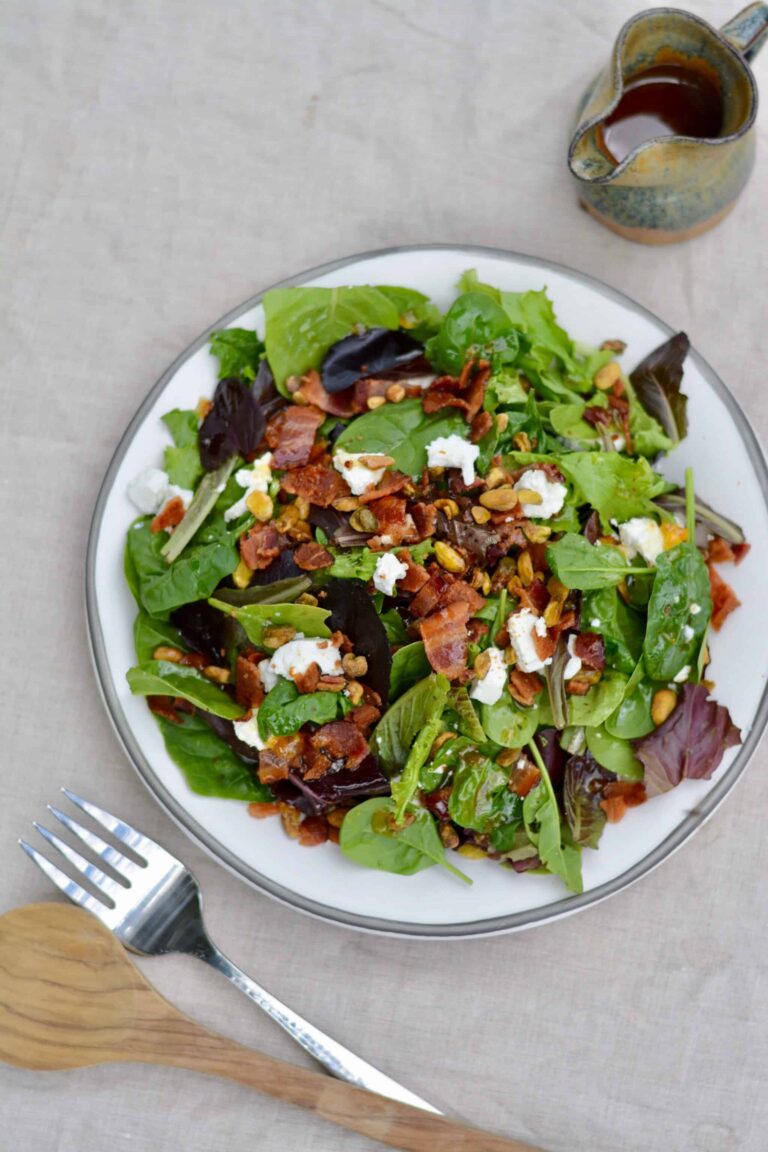 Baking your bacon is the way to go!
I always bake my bacon, rather than fry it up. Baking ensures it's always evenly cooked, doesn't splatter all over my stove top, and clean up is a total cinch. No pouring oil into an old coffee can (which is what my grandmother and mother always did). I just wait for the oil to harden and then crumple up the foil and throw it away. Easy, right?
Making the perfect Italian salad with warm apricot dressing
One of the best things about this salad is that it's really easy to throw together, but it tastes so special.
First, cook up your bacon, as mentioned above.
I like the buy the triple washed spring lettuce mix from the store so I don't have to wash and dry, but if it's in season, I try to pick up something similar at the farmer's market.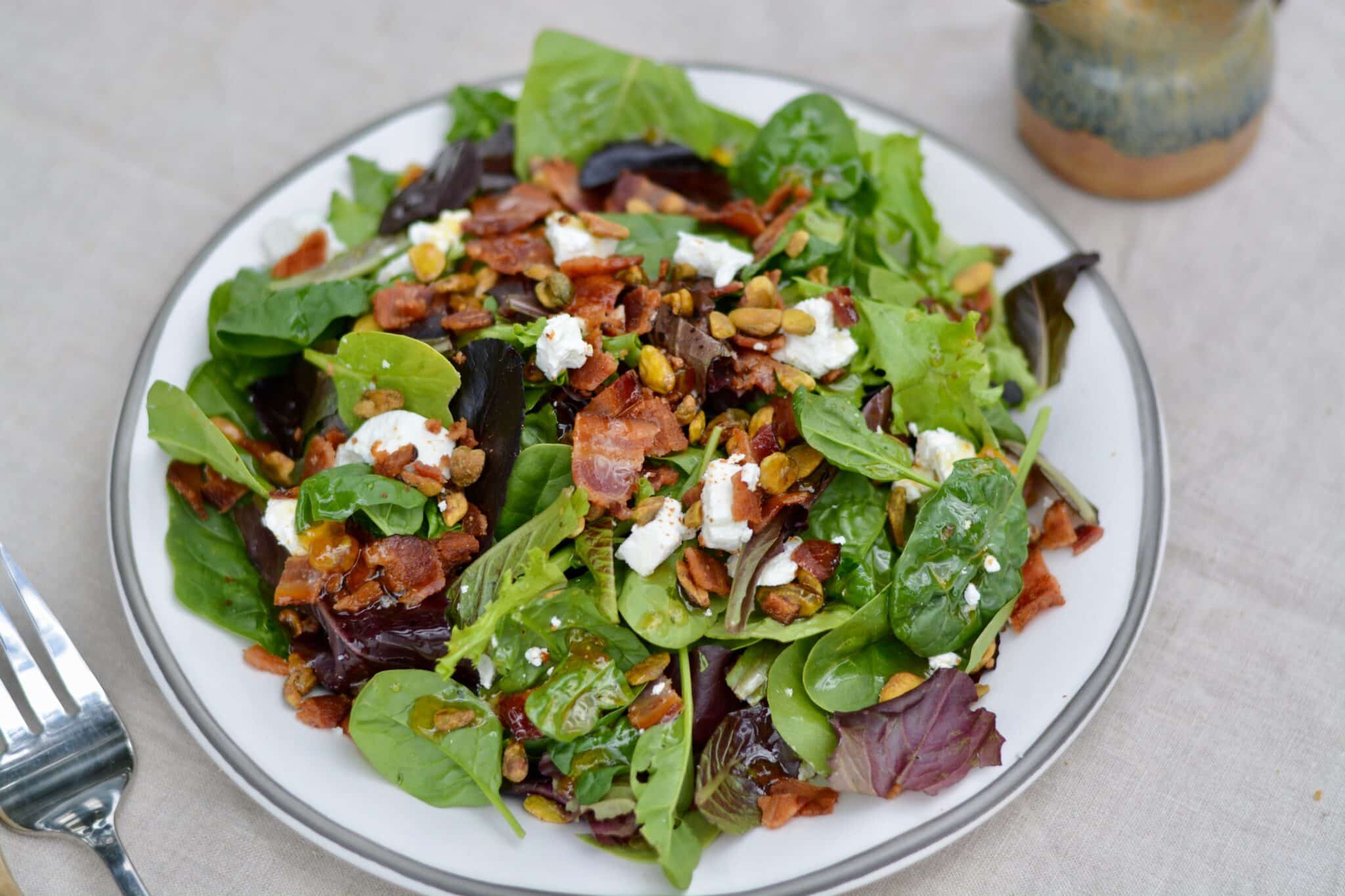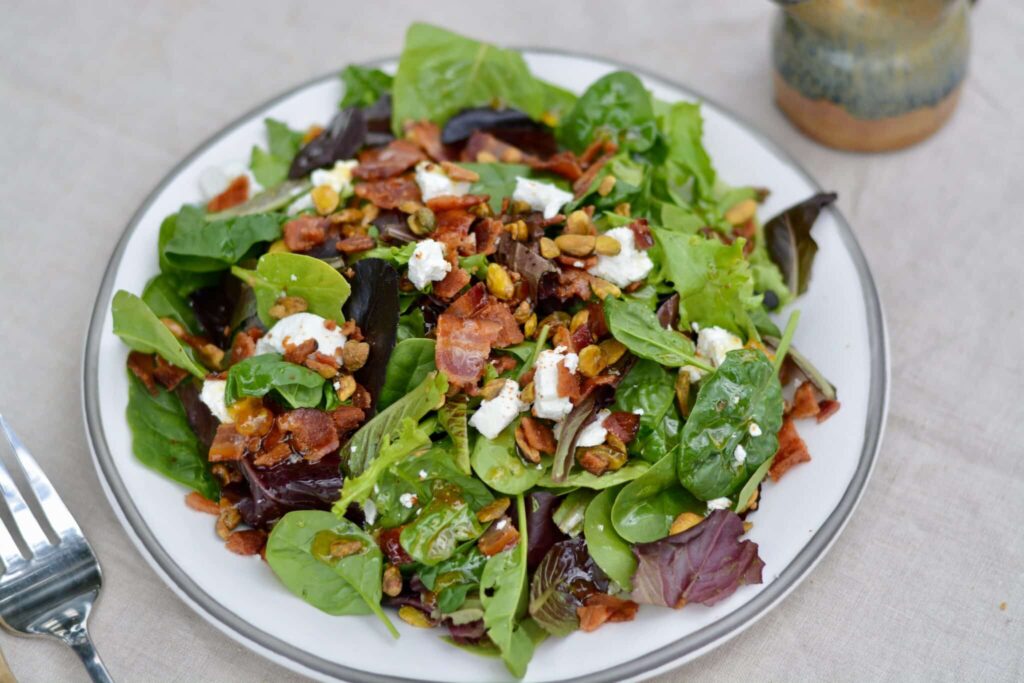 Add your lettuce, bacon, pistachios and goat cheese to a large bowl and either toss or leave all the toppings on top for a nice presentation.
In a small saucepan, combine all your dressing ingredients and warm it up until it's all well combined, but not boiling. Pour over your salad when just warm. Go light on the dressing, you can always add more.
I like to toss a little kosher salt and a few cranks of freshly ground pepper on top of my salad after everything is combined and right before serving. Makes for a beautiful presentation and really delicious appetizer or light lunch.
Love this Italian Salad with Warm Apricot Dressing? Try these other healthy recipes!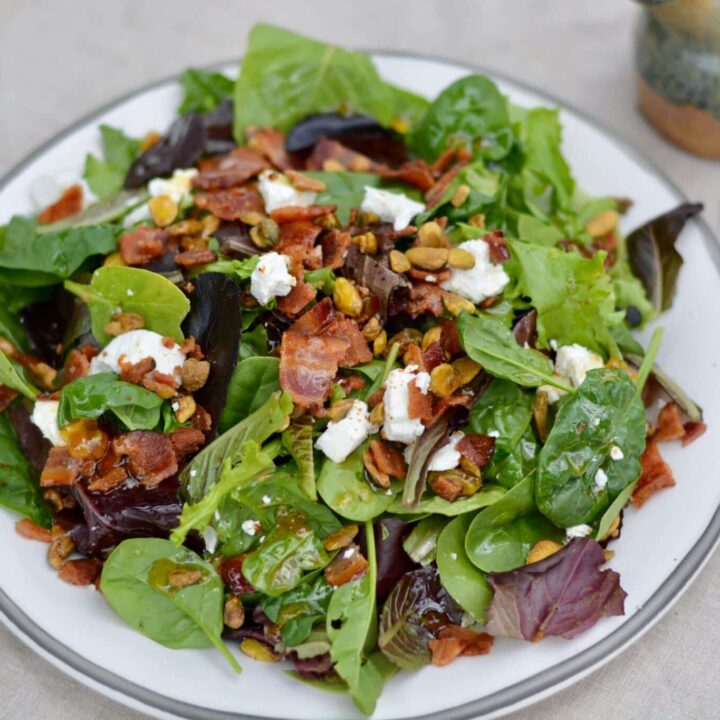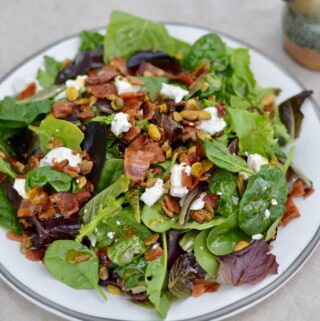 Italian Bacon Salad with Warm Apricot Dressing
Delicious Italian Inspired Salad with Warm Apricot Dressing
PRINT RECIPE
PIN RECIPE
Ingredients
4

C

spring mix

4

slices bacon

cooked and crumbled

¼

C

pistachios

½

C

soft goat cheese
Dressing
4

tablespoon

warm bacon grease

2

tablespoon

apricot preserves

2

tablespoon

maple syrup

2

tablespoon

olive oil

dash of salt and pepper
Instructions
Heat oven to 400°F. Line a baking sheet with foil. Place bacon on the foil and bake for about 15 minutes until crispy. Reserve bacon grease for the dressing.

Crumble goat cheese with your hands. Toss together salad, pistachios, goat cheese and bacon.

In a small saucepan add dressing ingredients and heat until warmed through and well combined.

Pour dressing over salad and serve while warm.