When you make salsa, do you fall into a rut? Tomatoes. Check. Garlic. Check. Cilantro, lime, onion. Check check check. I'm here to offer you a way to climb out of the rut and jump into a can of pickled serrano peppers (I could probably swim in these for real). Sweet, spicy, vinegar-y and a totally easy way to amp up your pico de gallo.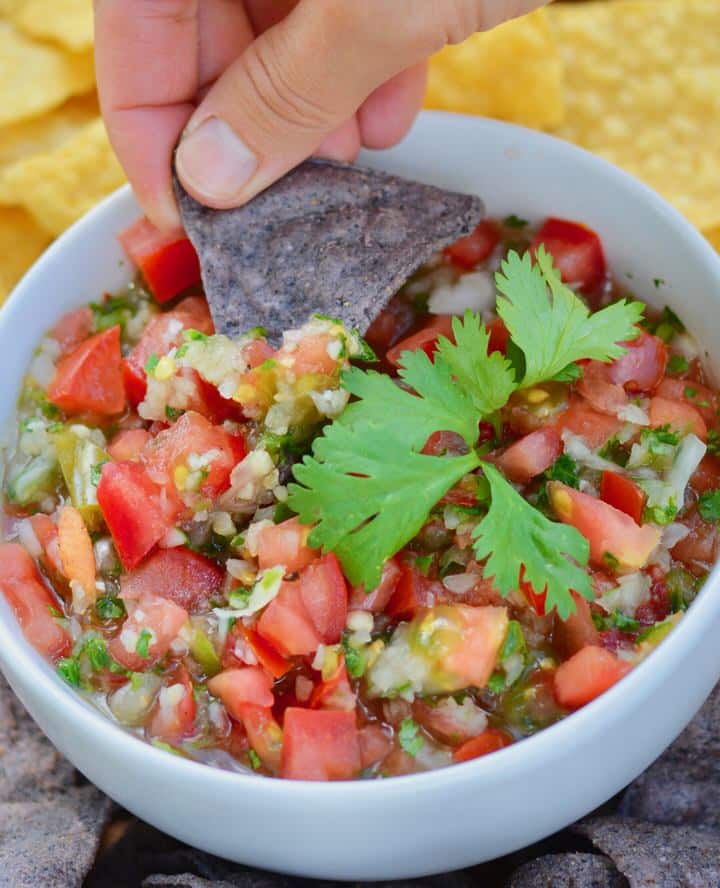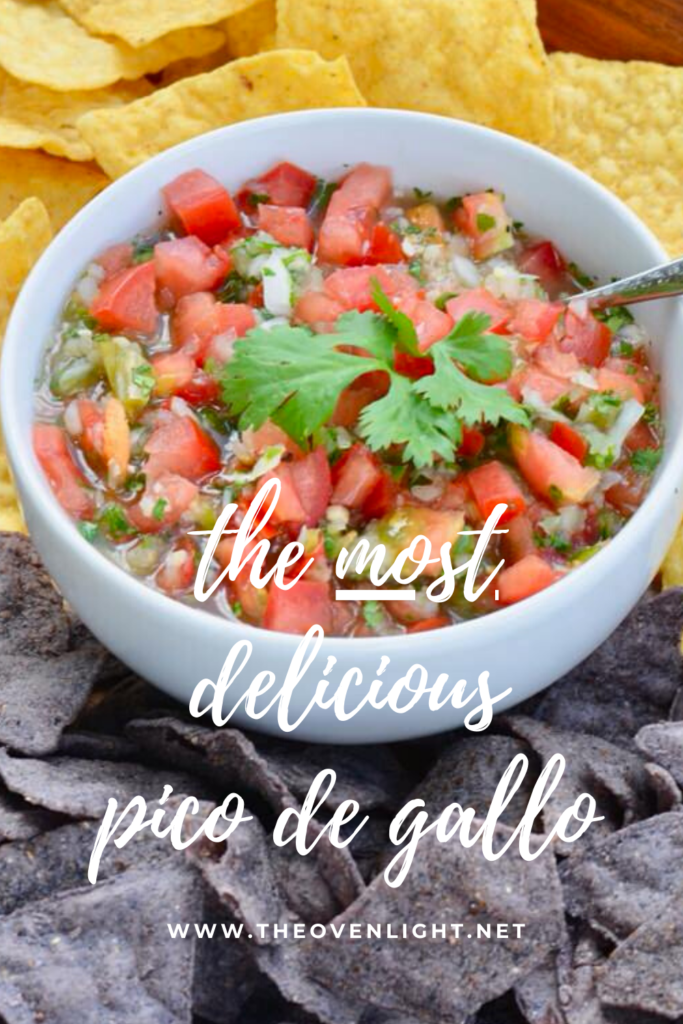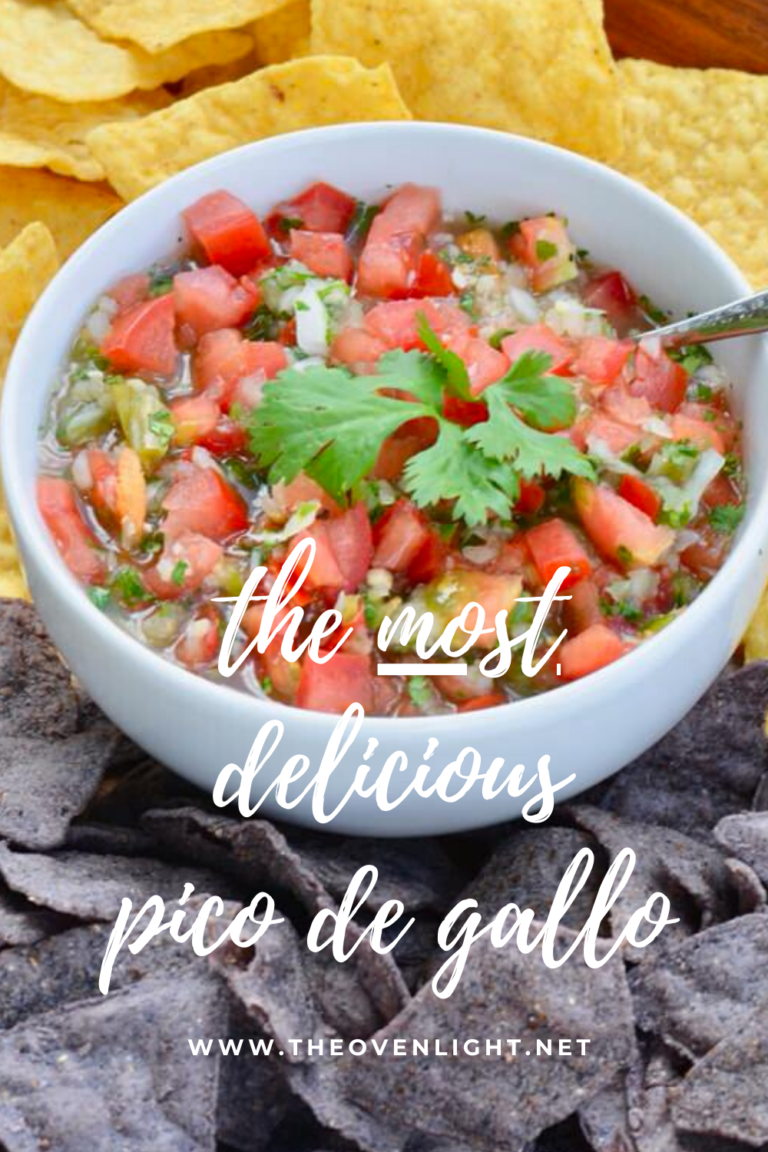 Simple, fresh ingredients
Fresh, simple ingredients make this amazing salsa the perfect appetizer, the perfect dip, the perfect accent for any meal or afternoon snack.
Tomatoes on the vine—I love using these tomatoes, as they tend to be fresher, redder and firmer than their lonely counterparts.
Jalapeño—seeds in a jalepeño are the easiest way to add spice. I like it completely de-seeded, but keep some or all to kick it up.
Fresh lime juice—always fresh. Firmly roll dark green limes under your palm to release the juice, slice in half and squeeze. Lime juice packs an amazing flavor punch, so its important its fresh.
Cilantro—my absolute favorite smell is freshly chopped cilantro. If it's yours too, I'm sure we'd be bosom buddies.
Yellow or sweet onion—also important to be fresh. I like sweet onion, but go for your favorite, whatever it may be.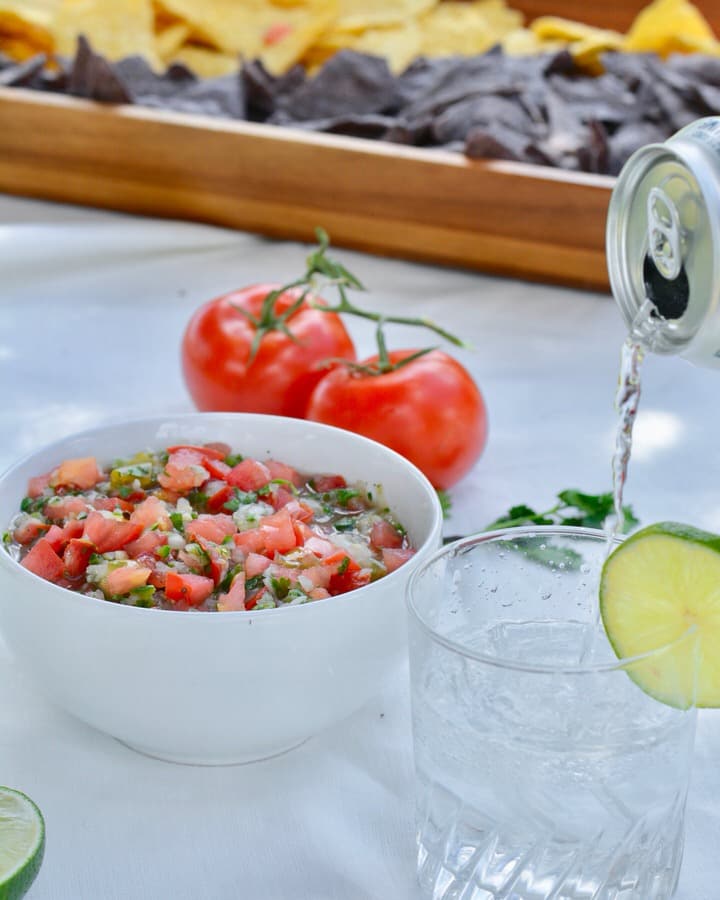 To make this Pico de Gallo, simply...
FIRST, place onion, jalapeño, Serrano pepper, cilantro and garlic in a food processor. PULSE until finely chopped (about 10 times).
NEXT, DICE the tomatoes, removing pulp and seeds. Rachel likes to add the tomato to the food processor to make it more like restaurant pico, but I (Amy) like the tomatoes a little bigger to add variance to the texture.
STIR in the lime juice, salt and pepper to taste.
DONE! This pico can be stored in an airtight container in the refrigerator for up to 7 days, but its freshest for 3 days. Now that was easy!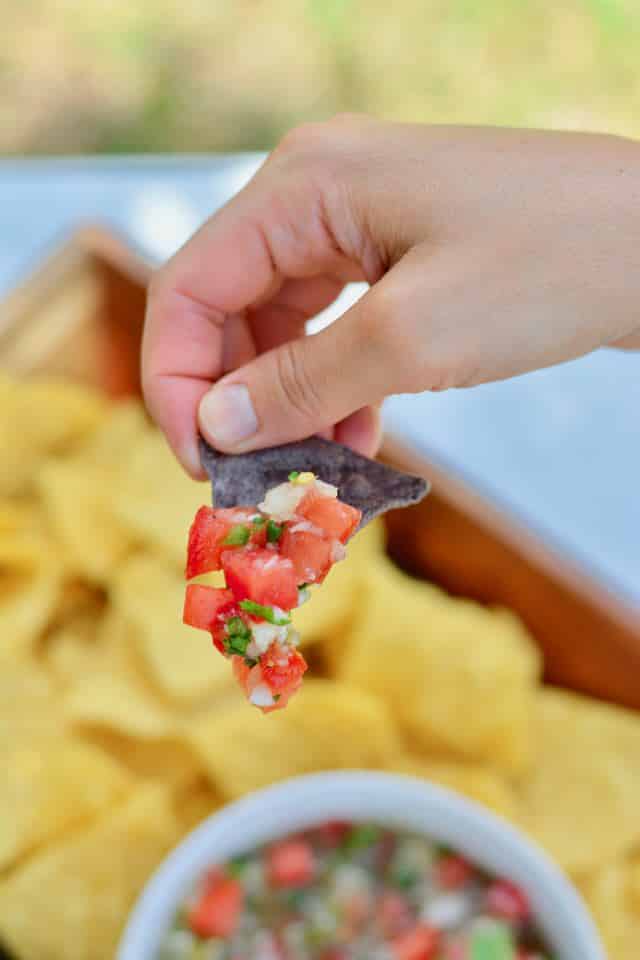 Love this recipe? Try these other simple make ahead Mexican recipes full of spice & flavor.