This amazing chocolate pound cake was inspired by a recipe from Food Network magazine. Their version was lacking in that deep, dark, fudgy chocolate flavor I really crave. Plus, theirs had TONS of butter and gluten, which are unfortunately incompatible with my picky system. That was my jumping off point for this thoroughly decadent chocolate pound cake without the regrettable tummy troubles.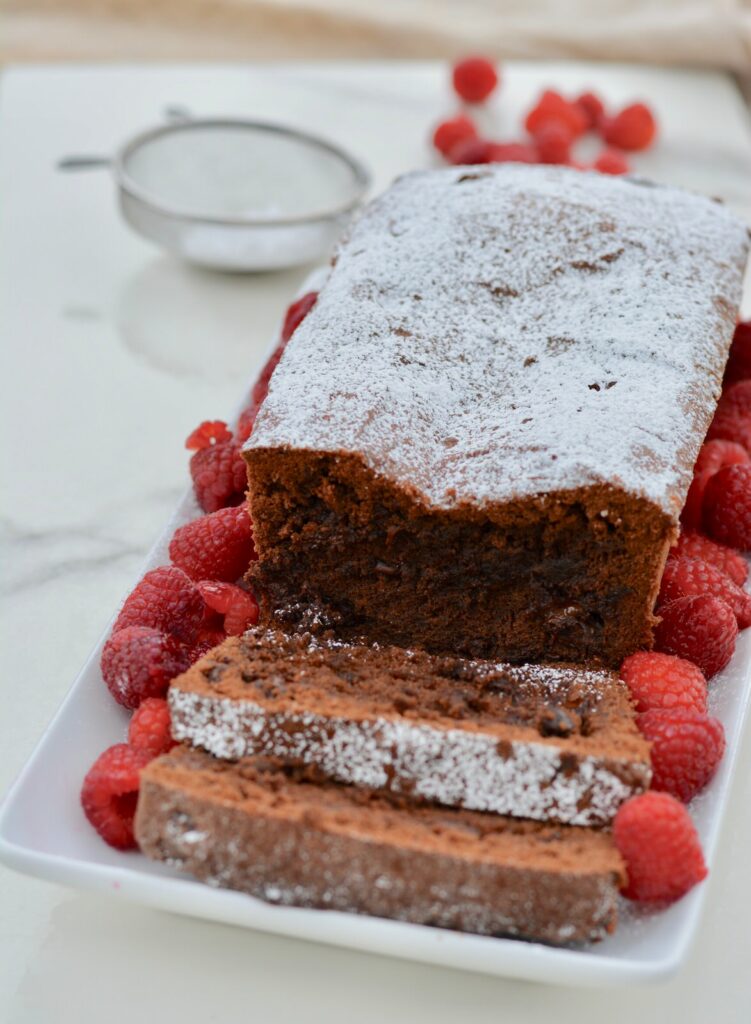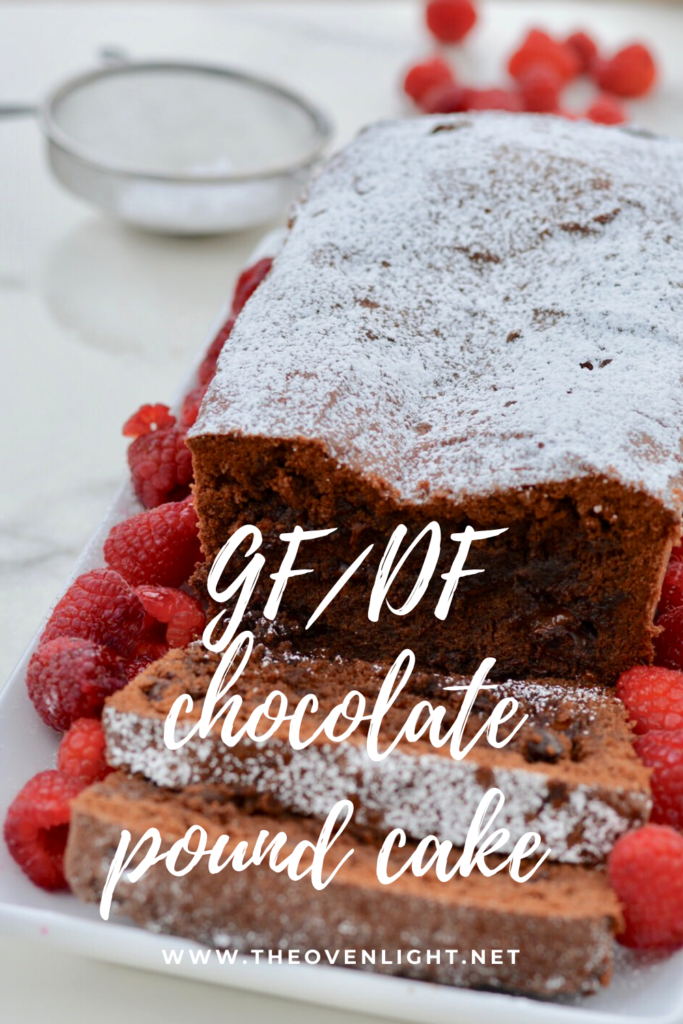 Simple Ingredients
Plant Butter - If you haven't used plant butter before, you might be surprised at how delicious it really can be! My husband actually prefers it in certain recipes! There are a few different kinds out there. I like the Country Crock Plant Butter with Avocado or Olive Oil. I try to avoid those made with a lot of soy.
Gluten Free Flour Blend - Here's another one you may not be familiar with, but take heart! Gluten free flour blends are really made to replace all-purpose flour in most recipes. This recipe is still completely delicious without the gluten. My favorite is King Arthur Flour Blend Measure for Measure.
Coconut Cream - If you can't find coconut cream in a can, you can use coconut milk and scrape the hardened part off the top. Use the liquid in the can to get it to ⅓ cup.
Eggs and a yolk - Getting your eggs to room temperature is an often ignored step, but it's important. If the eggs are cold, they will not blend well with the rest of the ingredients and can cause separation. If you've forgotten to bring your eggs to room temp, just put them in a bowl with warm tap water (I go as hot as I can from the tap). It only takes about 5 minutes and they'll be room temp!
Espresso Powder - You don't have to buy the fancy stuff for this recipe. If you have espresso beans, just grind it very fine and it'll really lift this recipe and bring it to a whole new level. So amazing!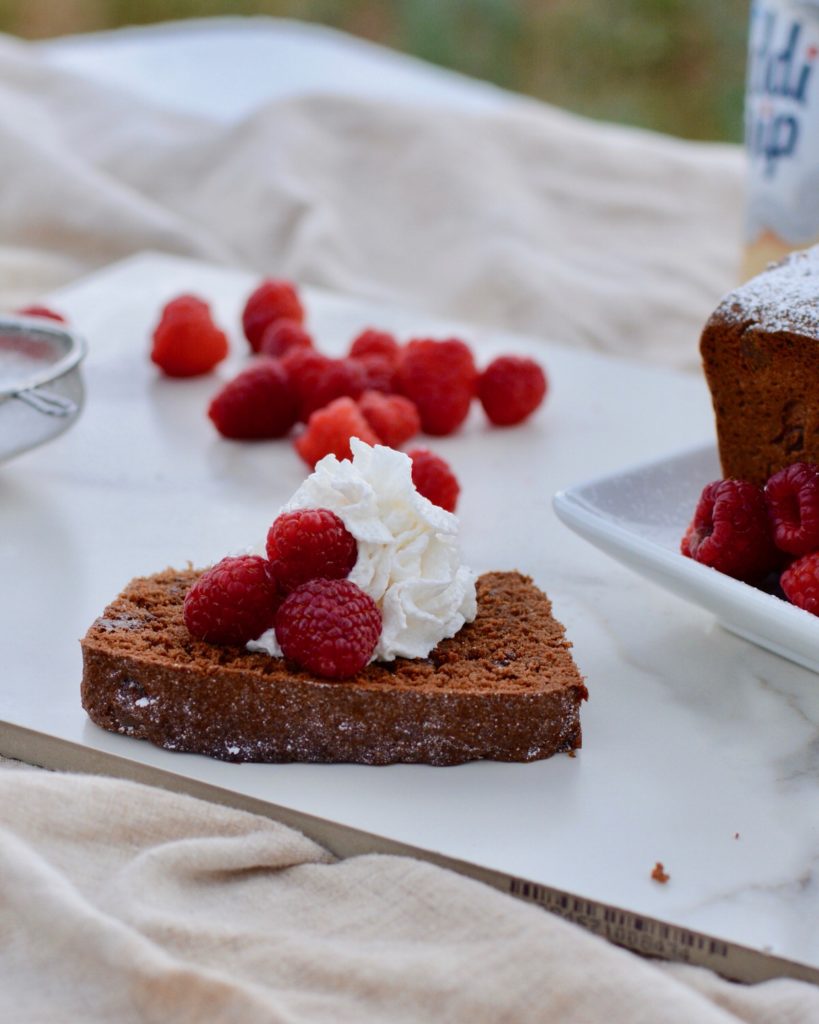 To make this decadent chocolate pound cake, simply...
FIRST, let's do a little bit of prep. Turn the oven on to 350°F. Spray a 9x5 bread pan (I love this one!) with non-stick spray, line with parchment paper, and then spray again. Let the paper hang over the edges to make it easy to remove the bread.
NEXT, in a small bowl, microwave the coconut cream until steaming (about 1 minute). Add the cocoa powder and espresso powder. It will make a thick paste. Set aside and allow to cool.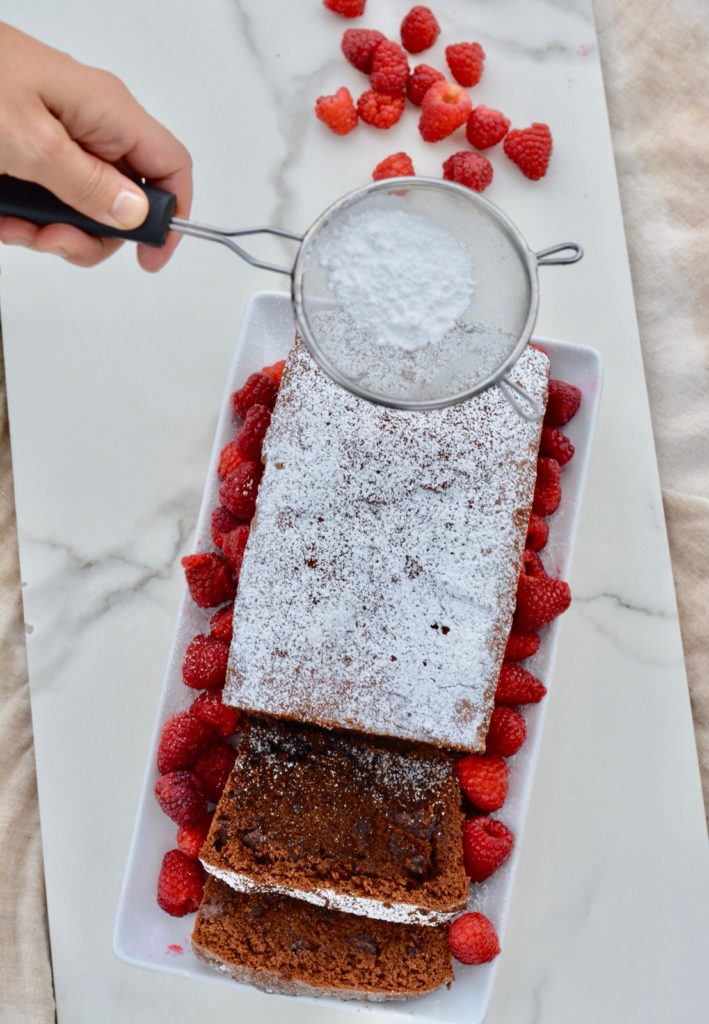 In a medium bowl, WHISK the eggs, egg yolk and vanilla until frothy. Set aside.
In the bowl of a stand mixer, BEAT the plant butter and sugar on medium speed until well combined (1 or 2 minutes). Scrape the bowl and increase the mixer to medium high for 6 to 7 minutes.
ADD the cocoa mixture to the butter mixture and beat until combined. Gradually ADD the egg mixture and beat until combined, scraping the bowl as needed. Increase the speed to medium and beat until fluffy (about 30 seconds).
ADD the flour and beat until just combined.
LASTLY, add the chocolate chips and stir gently to combine.
BAKE for 45-55 minutes on center rack. Check to be sure the center is fully cooked by inserting a toothpick or pressing gently on the top for the spring back.
Allow to cool for 10 minutes, then use the paper to pull the bread out.
I love to serve this bread with powdered sugar and raspberries, and a bit of coconut whip cream. So delicious! Such a treat without the tummy troubles.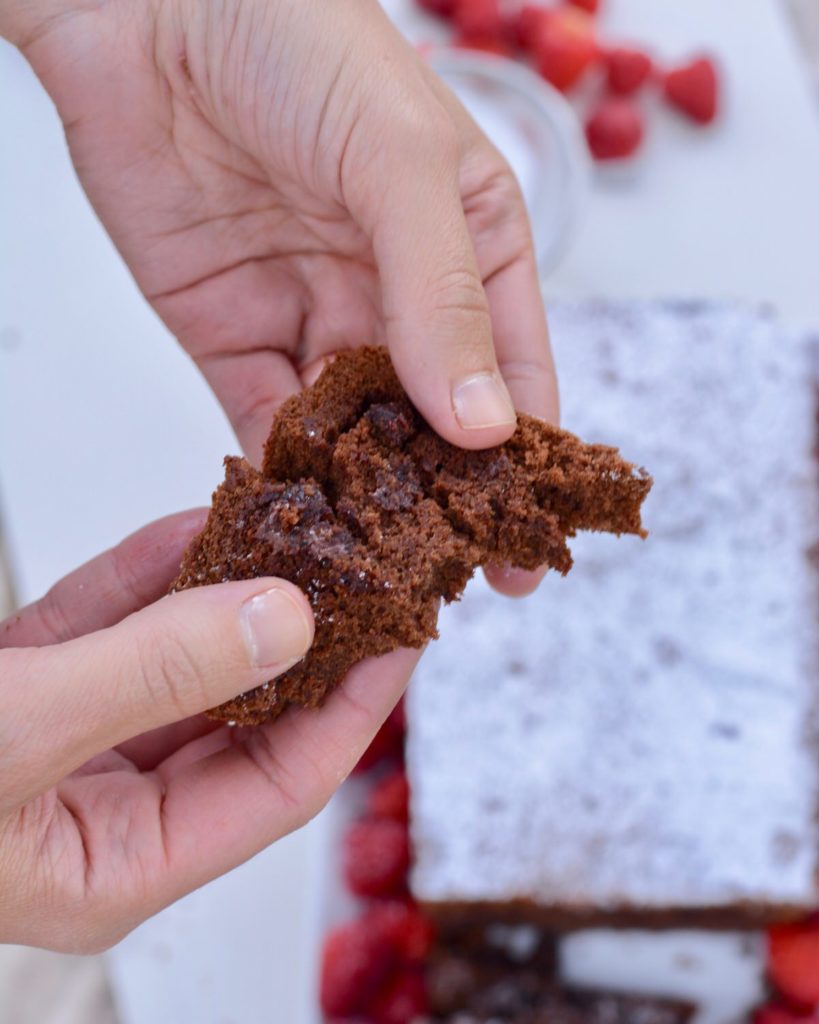 Love this Chocolate Pound Cake recipe? Try these other gluten free & dairy free recipes!