This Sparkling Watermelon Refresher is my absolute favorite "sit outside under the umbrella while the kids play in the hose" summer drink. Plus, it's the perfect way to use up the rest of a watermelon and looks so special for company.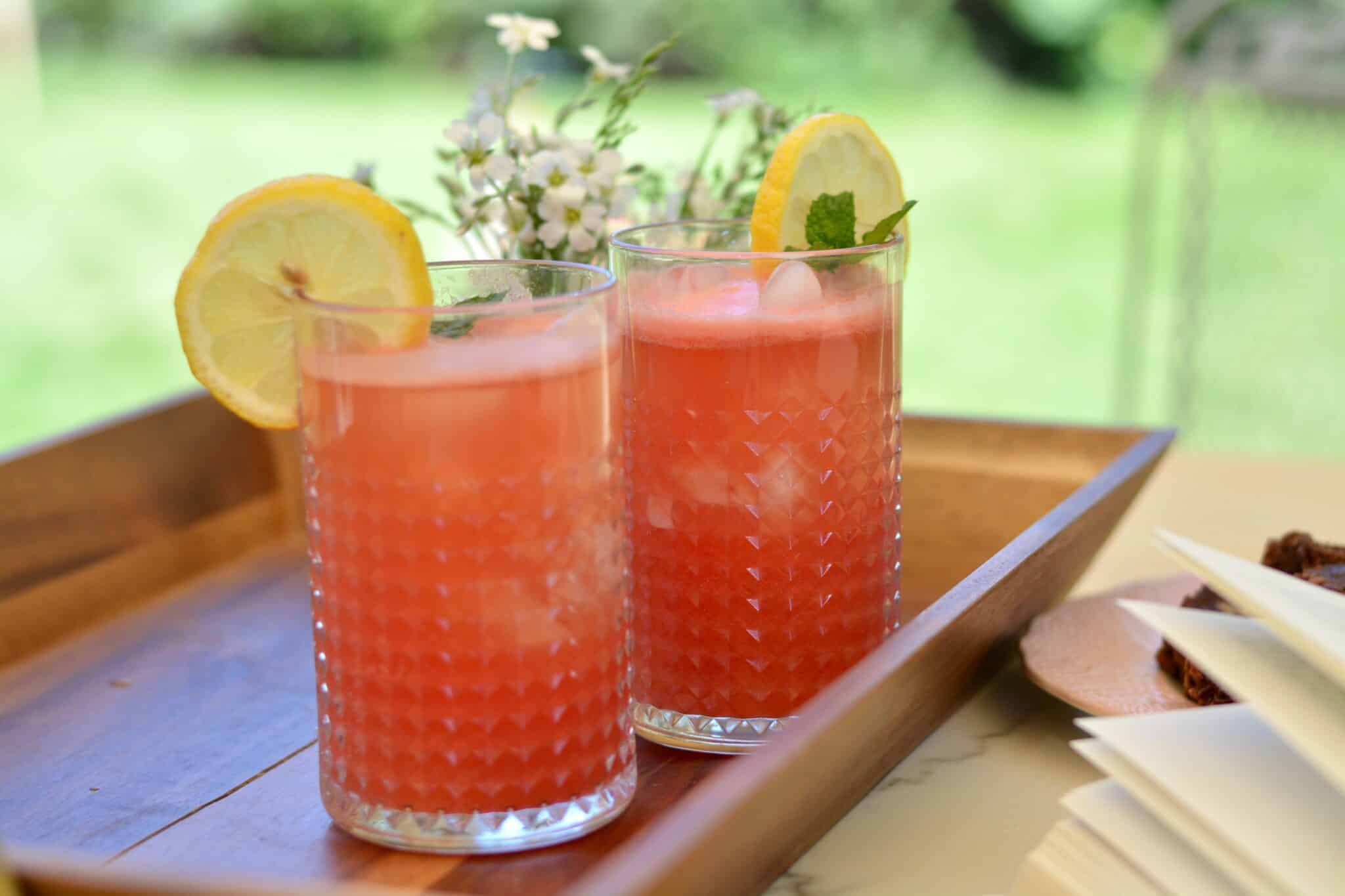 I'm not a big fan of watermelon. There, I said it. And by that, I mean I never voluntarily eat watermelon. I buy them because my daughter eats so much, she almost turns into one. When I was little, my grandpa told me that if I swallowed a watermelon seed, watermelon plants would grow out of my ears. Now, I knew he was kidding, but I would still check my ears for the rest of the day just in case. He was such a fantastic kidder.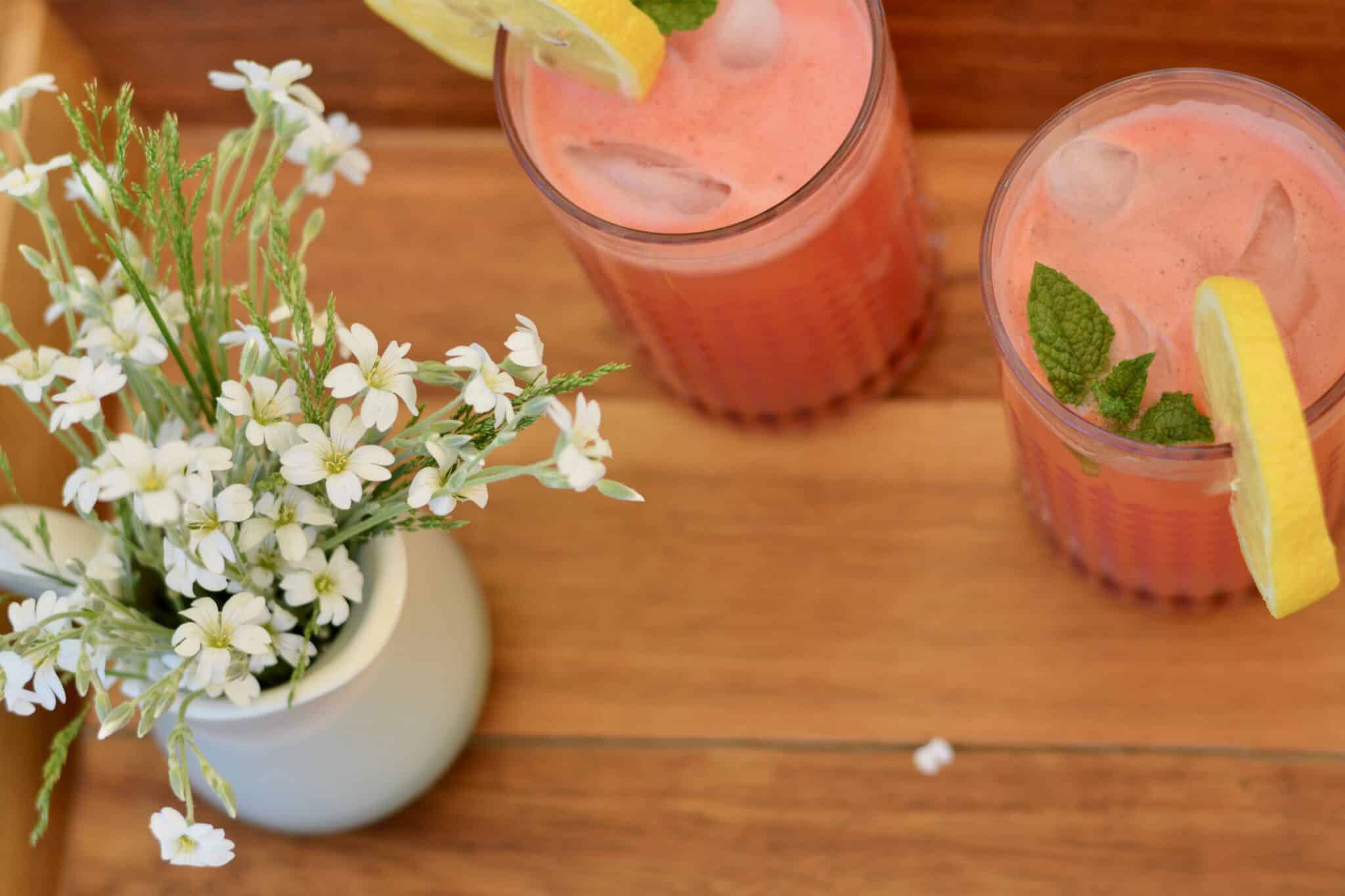 Try planting mint in your garden
I plant mint in my garden every summer. Since it's super hearty, even I can't kill it with my black thumb! And mint helps keep the wasps away. For some reason, they hate it. We have a lot of those around here in the summer. Plus, it smells amazing and tastes great as a garnish on those summer meals. Just be sure to put it in a container, otherwise it will take over your whole garden!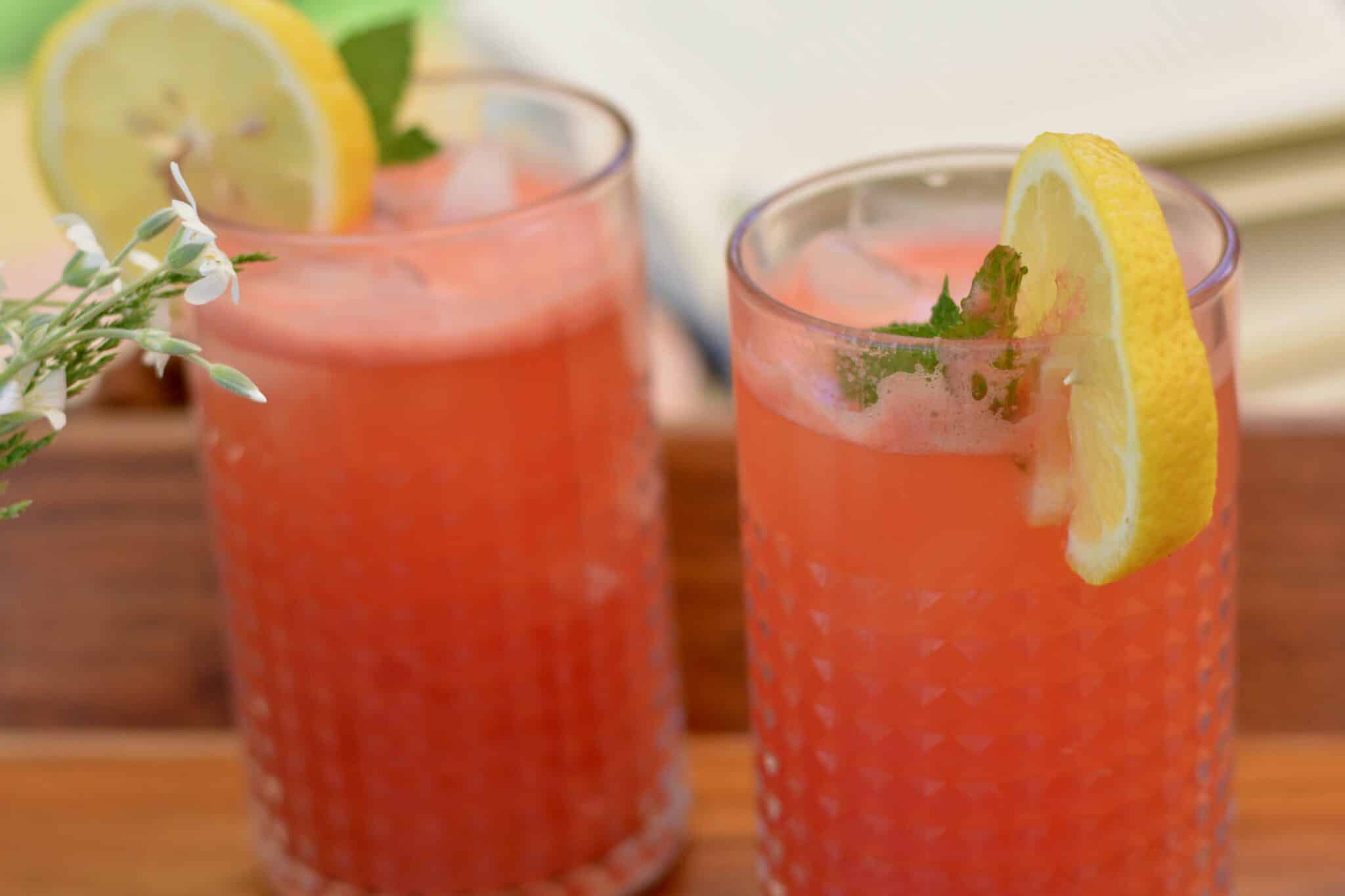 Watermelon Health Benefits
There are some awesome health benefits to eating watermelon. First, it's high in vitamins A & C, which helps keep your hair and skin beautiful. And second, it keeps you hydrated and feeling full. Finally, it has some fiber, which helps in digestion.
So try out this deliciously refreshing summer drink and really enjoy those hot summer days outside! Just watch out for those kids (they'll try to drink it all)!
Love this Sparkling Watermelon Refresher? Try these other summer appetizers to serve alongside!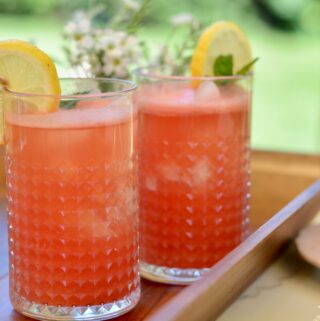 Sparkling Watermelon Refresher
Ingredients
3

cans

sparkling water

1

small seedless watermelon

3

lemons

lemon slices and mint for garnish
Instructions
Slice up your seedless watermelon (little white seeds will blend up fine) into small chunks and blend. I use the NutriBullet so it liquifies the watermelon in a jif! But a regular blender should do the trick too, but you may want to strain it after blending to remove any pulp.

You should get close to 6 cups of watermelon juice from one small watermelon.

Mix equal parts watermelon juice and sparkling water. Add the juice of 3 lemons (1/2 lemon per serving).

Serve with a lemon slice and fresh mint sprig if you have it.