Chock full of healthy nuts and seeds, this Cranberry Granola Chocolate Bark is the perfect holiday snack, treat and gift! I love to make the neighbors and friends a few holiday treats and this is the perfect addition so they don't go into a sugar coma.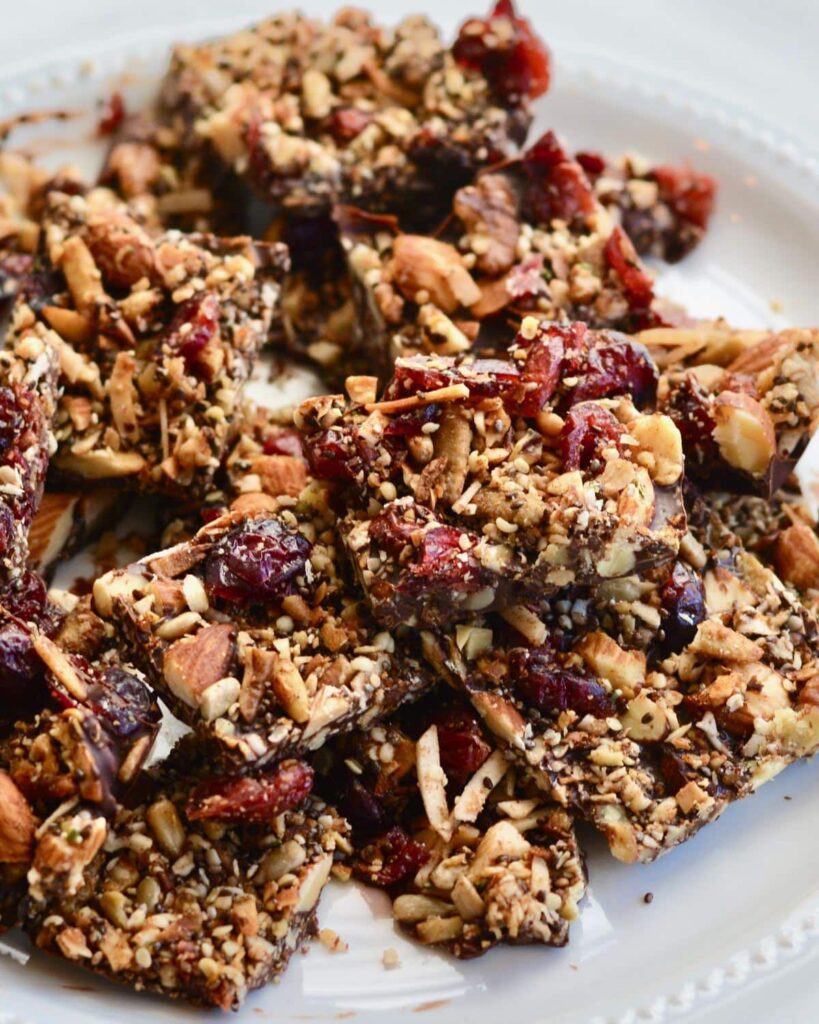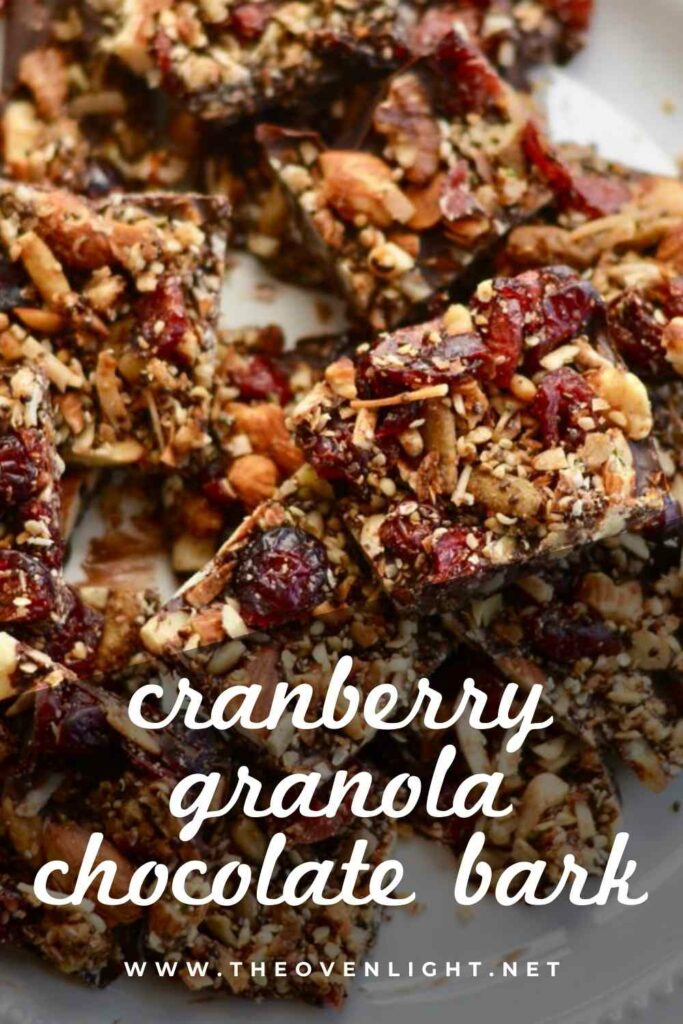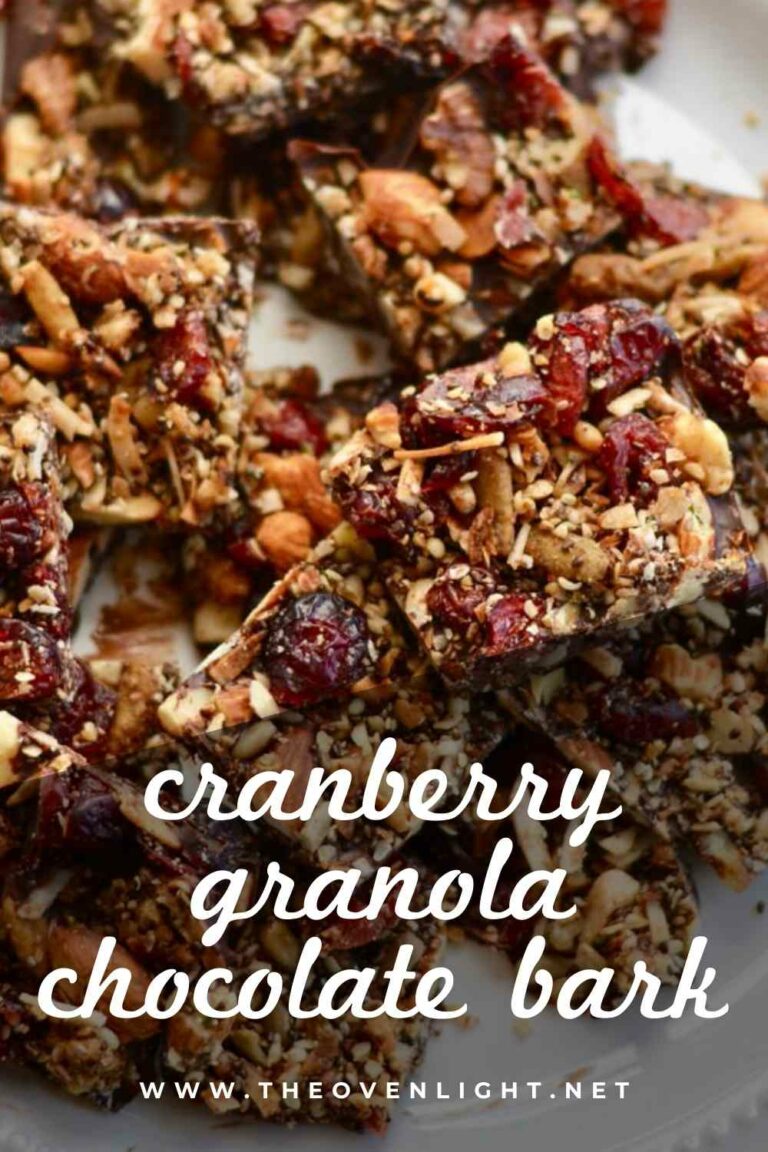 Tell me all about this Cranberry Granola Chocolate Bark recipe
Grain Free - Make a batch of our amazing Grain Free Granola to make this recipe extra healthy. BUT, if you're in a hurry, feel free to use your favorite store-bought granola.
Sweetness - I love that this recipe is not overly sweet, it's only the chocolate that adds the sweetness.
Healthy - With plenty of heart healthy nuts and seeds, this can almost be a health food—it's basically like eating a salad. Ok, not quite, but it's a great snack for the holidays without all the crazy amounts of sugar.
Flavor - Chocolate is the dominant flavor, but granola is lightly spiced with cinnamon and then the cranberries add that fruity flavor. Mmm. Such an amazing combination of flavors.
Difficulty Level - I'd put this recipe at a very low difficulty level. The granola is just a matter of mixing and baking. The only tricky part is tempering the chocolate, but with my tips in the recipe, it should be very simple.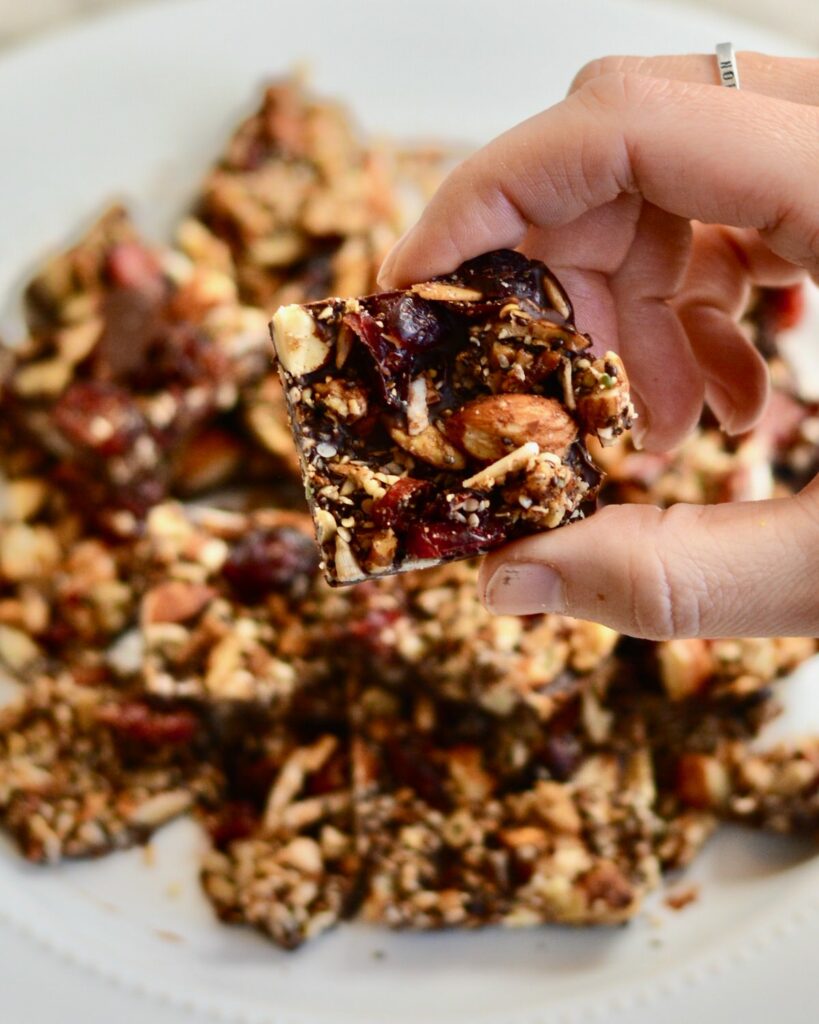 Making simple swaps
The granola is very swap-friendly. Feel free to use your favorite blend of nuts and seeds to make your own unique granola. Just keep the measurements close to the same. You can also change up the spices—if you want to leave out the cinnamon and replace it with nutmeg, pumpkin spice or whatever your favorite flavors. Go for it! And make it your own!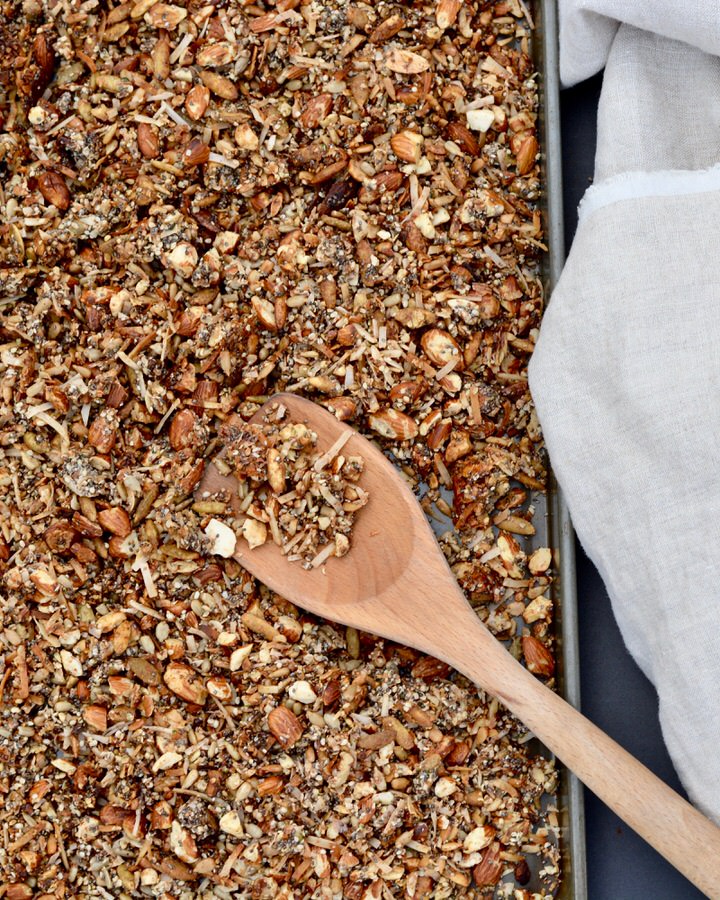 Can I use a different granola? Yes!
Chocolate Granola - Make it extra decadent and use our Chocolate Granola With Almonds recipe with chocolate chips. This bark would still taste great with the cranberries, too.
The BEST Quick Granola - This recipe is only sweetened with honey and coconut shreds, no refined sugar! Adding this on top makes keeps it healthy. The addition of cranberries gives it that holiday flair and makes this Cranberry Granola Chocolate Bark extra-special.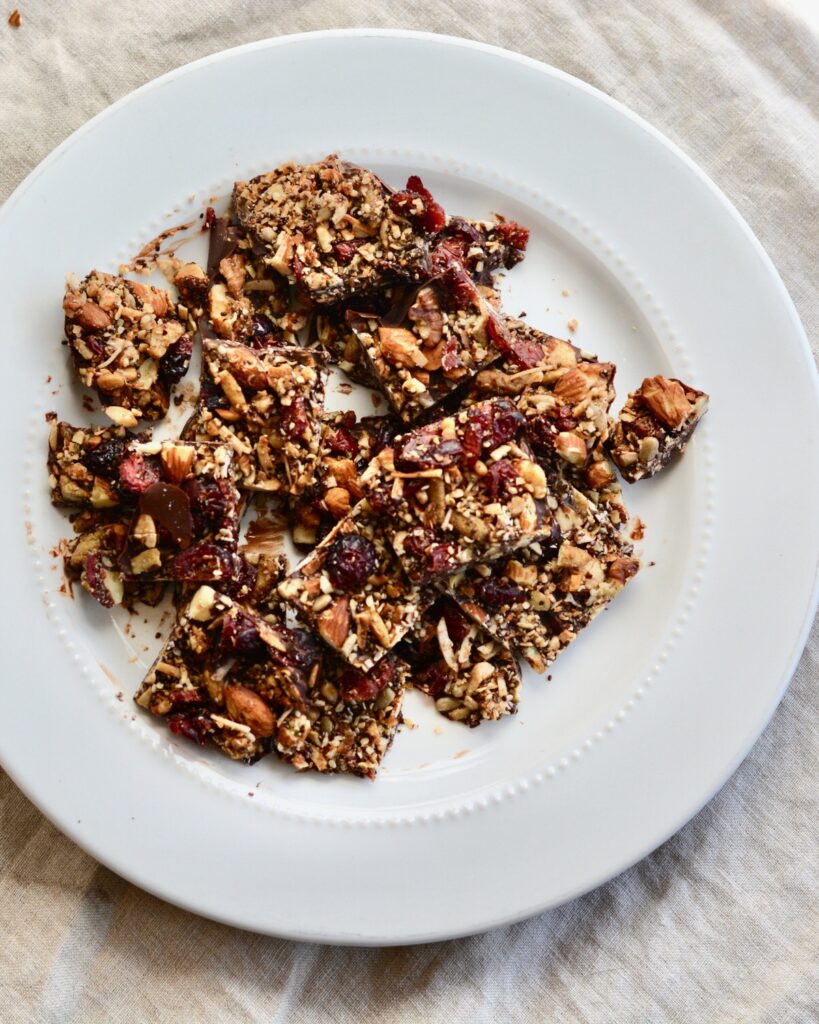 Love this cranberry granola chocolate bark recipe? Try these other healthier snack recipes!