Filled to the brim with sweet caramelized onions and plenty of Gruyere cheese, this quiche is incredibly delicious and super simple to make. It's also naturally gluten free, so it's a great crowd-pleasing breakfast. Top it off with arugula and sour cream for a quick lunch or easy dinner.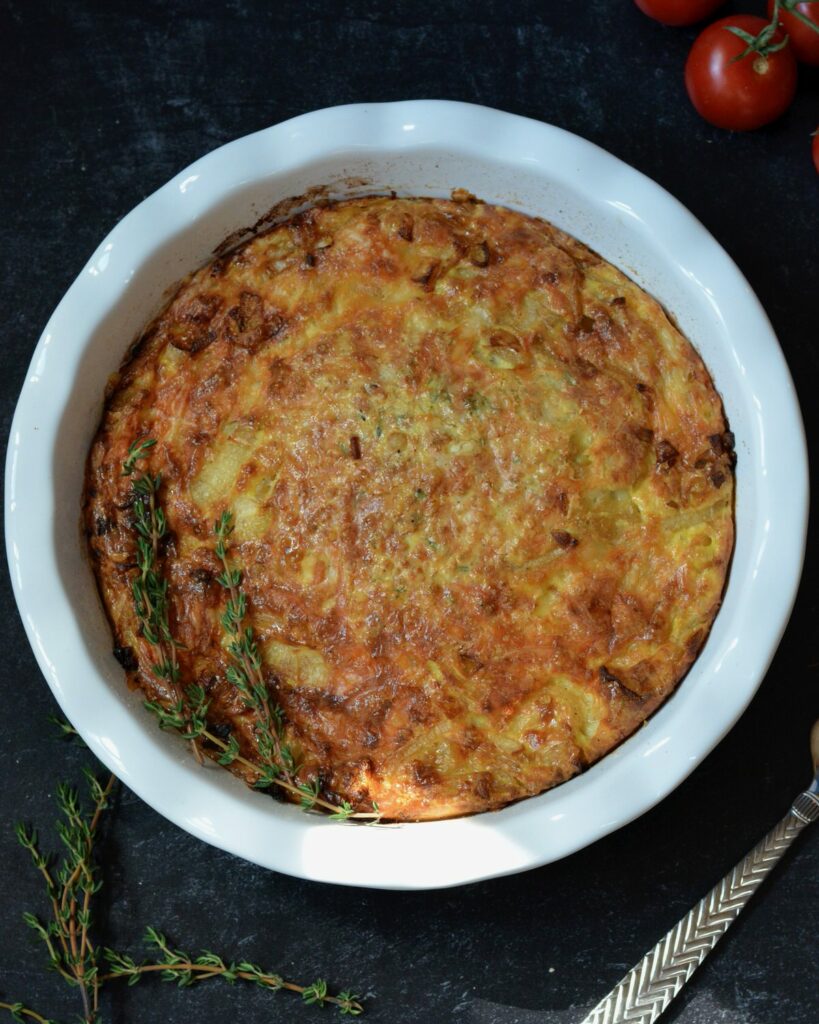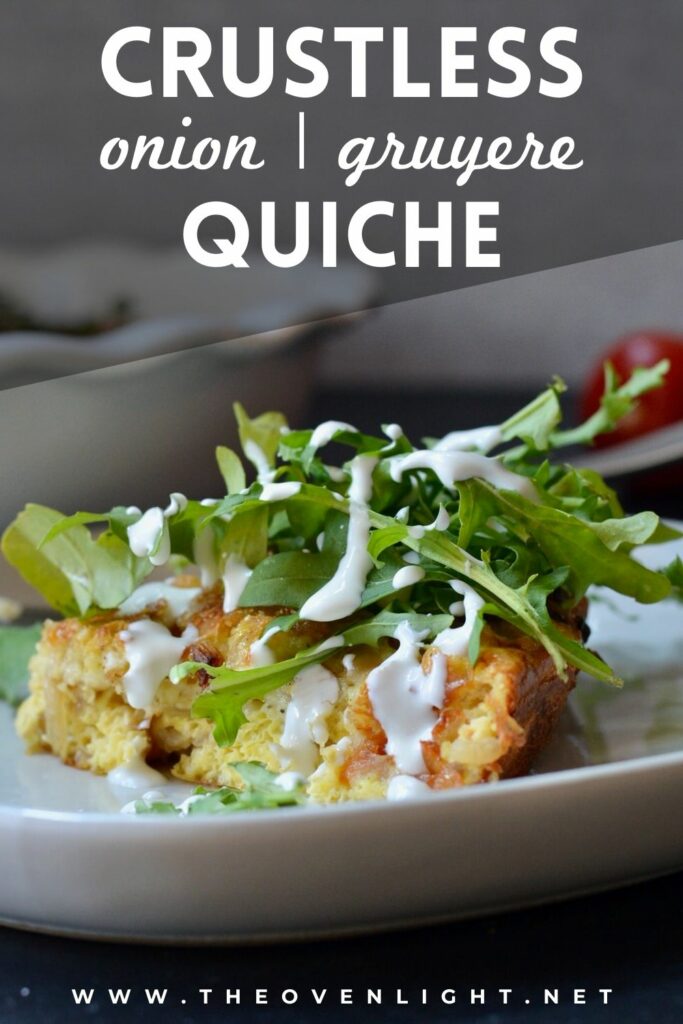 Tell me all about this Onion Gruyere Crustless Quiche
Flavor - Caramelizing onions makes them so sweet and subtle and pair perfectly with the smooth and salty Gruyere cheese. So yummy! Thyme enhances the flavors of both the onions and the cheese. I really love the arugula on top to add that slight crunch and peppery lettuce flavor. A drizzle of sour cream is the perfect topping to complement and smooth out all the flavors.

Texture - A classic quiche texture of both bouncy and creamy, this crustless quiche is very satisfying. The edges and top get crispy from the cheese and the center stays soft.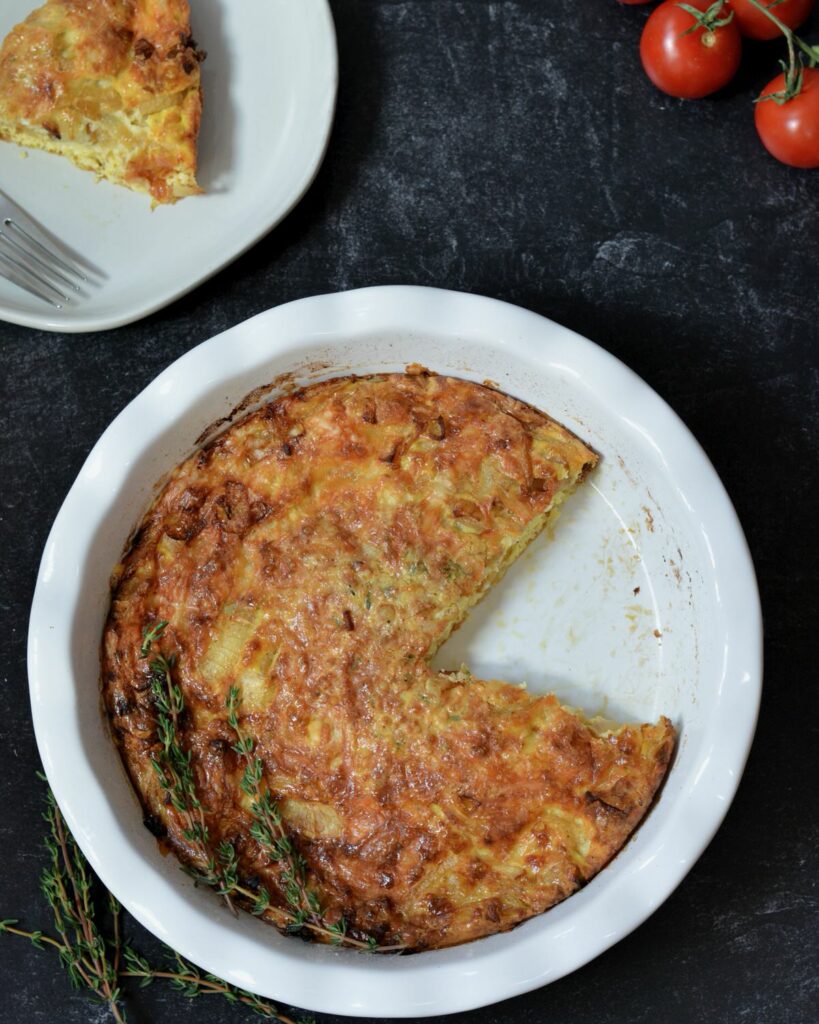 Making This Crustless Quiche
Difficulty Level - This breakfast recipe falls firmly in the very easy category. Without a crust to slow you down, the mixture comes together in one bowl and bakes in one dish (easy clean-up for the win!). Feel free to double the recipe and make it as a breakfast casserole in a 9"x13" casserole dish too.
Prep Time - (about 30 minutes) Caramelize the onions on medium heat for about 20 minutes to get them soft and golden. This is the main prep work.

Cook Time - (35-40 minutes) Bake in a preheated 350°F oven on the center rack until the center bounces back and it is just set. The top should be lightly browned and it should smell absolutely irresistible.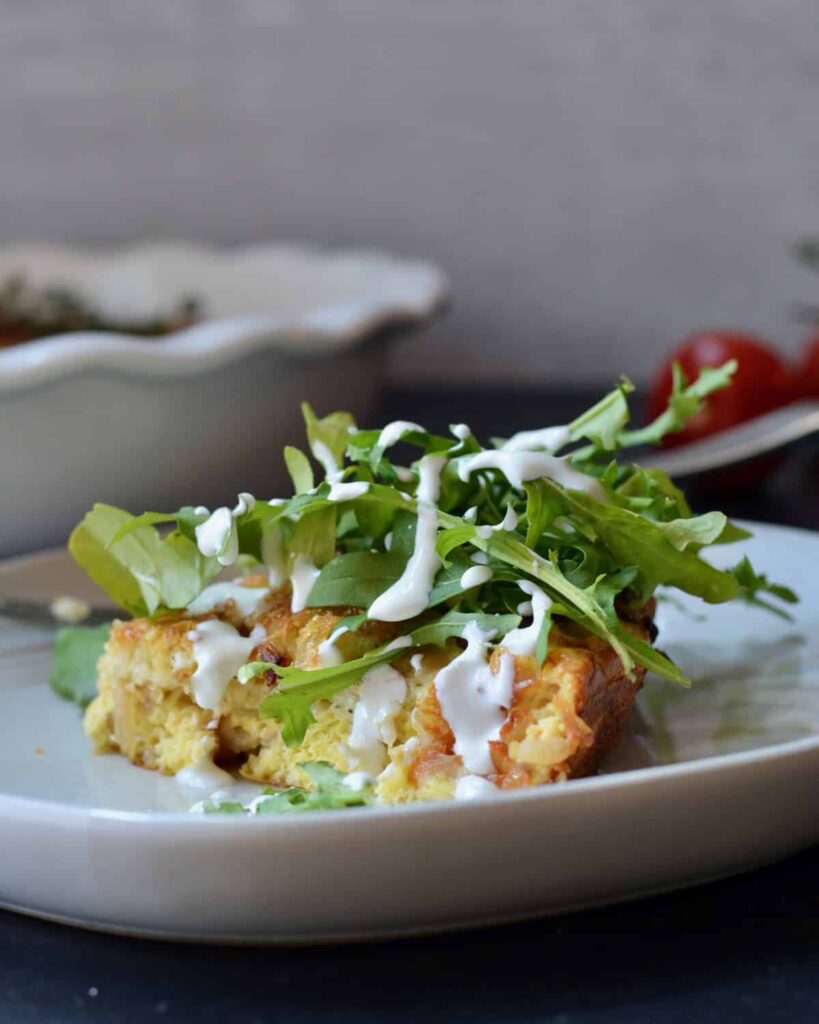 Simple Ingredients to make the best Onion Gruyere Crustless Quiche
Sweet Onions - Vidalia or sweet yellow onions work best for this recipe.
Whole Milk or Heavy Cream - We made this recipe with heavy cream milk, but it works great with whole milk too.
Gruyere Cheese - Sweet, creamy and a little salty, this cheese melts to perfection and complements the onions so well!
Thyme - A touch of fresh (or dry) thyme enhances the flavor of this crustless quiche and gives it that unforgettable flavor.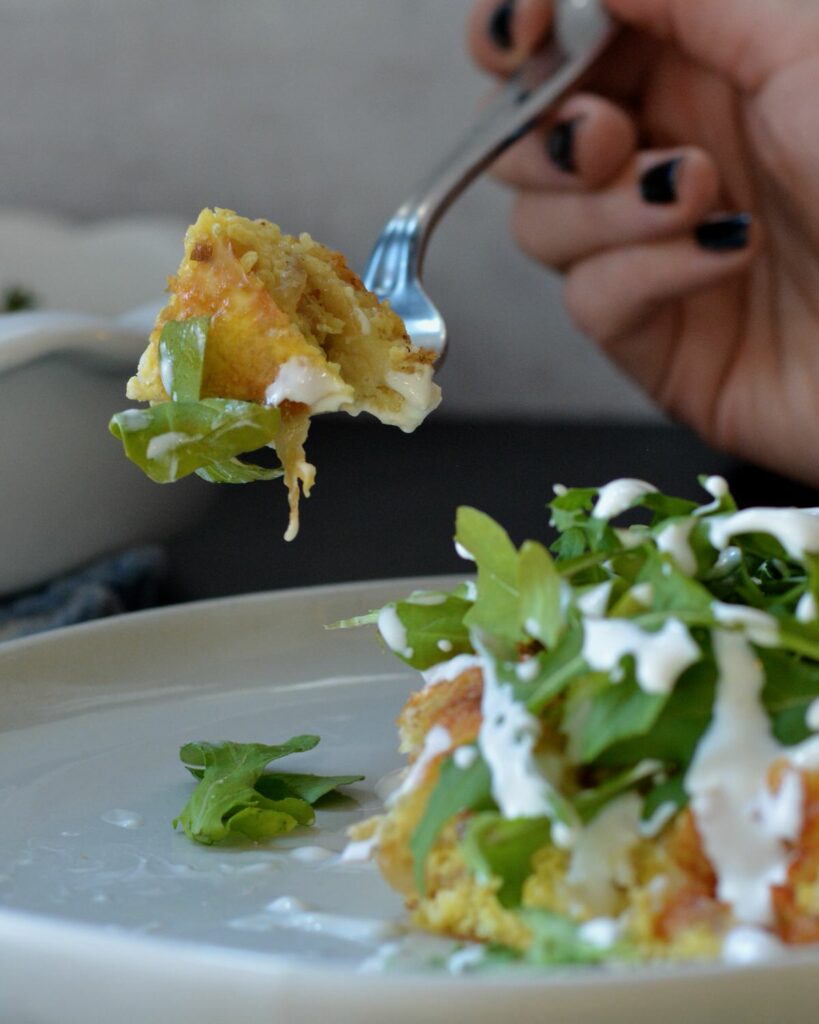 Got Dietary Restrictions?
Can I make this gluten free? - That's the best thing about this breakfast dish, it's already gluten free! No need to make any substitutions.

Can I make this dairy free? - Yes! We made this recipe with Almond Milk and it tasted delicious! You can substitute the cheese with a dairy free alternative, or leave out altogether. If you're lactose intolerant (rather than allergic or vegan), I recommend a good goat cheddar cheese as a substitute that's easier on your system and still tastes just as good.

Can I add other ingredients? Please do! This tastes amazing with tomato slices on top, or bacon inside. Feel free to make it your own and add your favorite breakfast ingredients.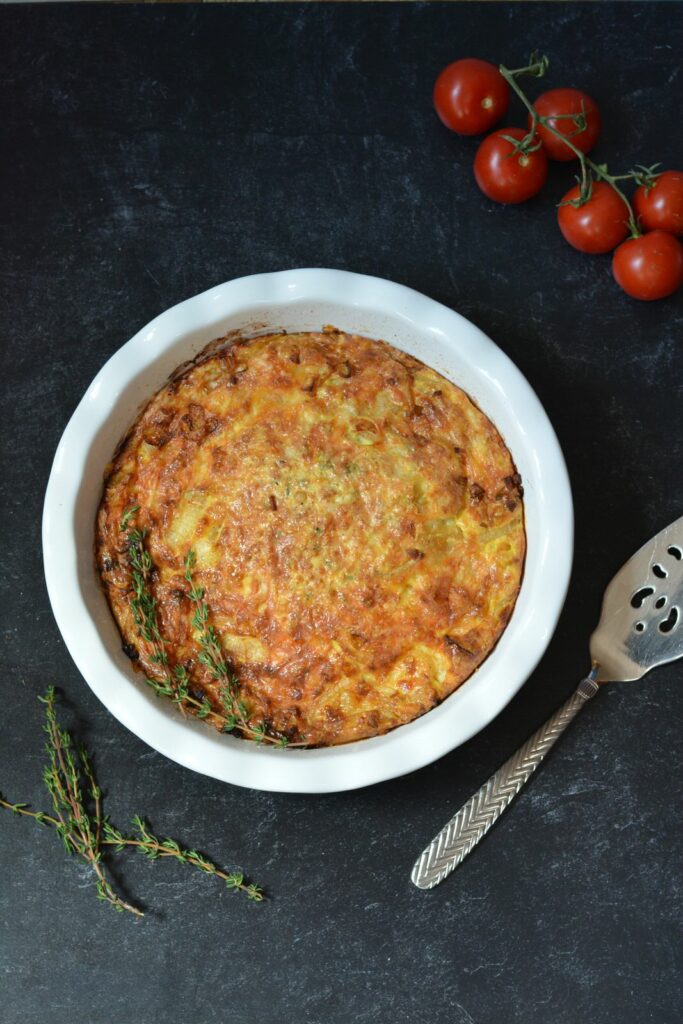 Got any other gluten free breakfast recipes? So glad you asked! These are some of our readers favorites.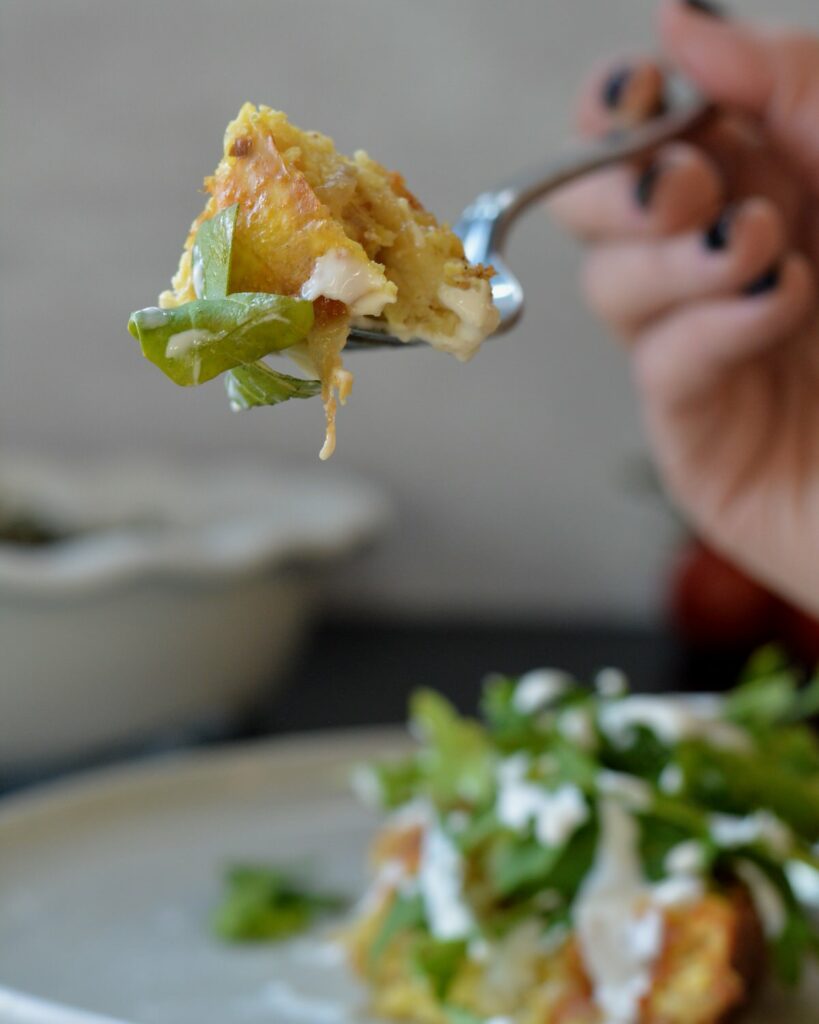 Love this Crustless Quiche recipe? Try these other breakfast dishes!