Toasted nuts and oats create a hug around smooth, creamy chocolate to create this decadent Chocolate Ganache Tart without the guilt or breaking your diet. No baking required!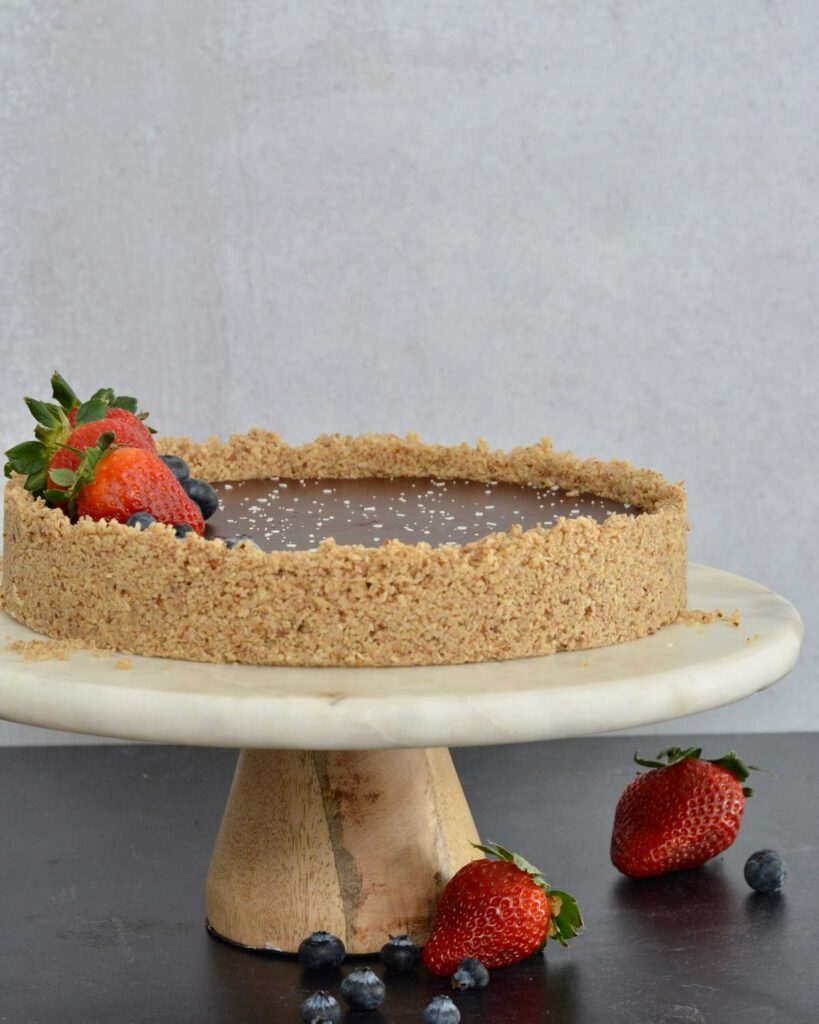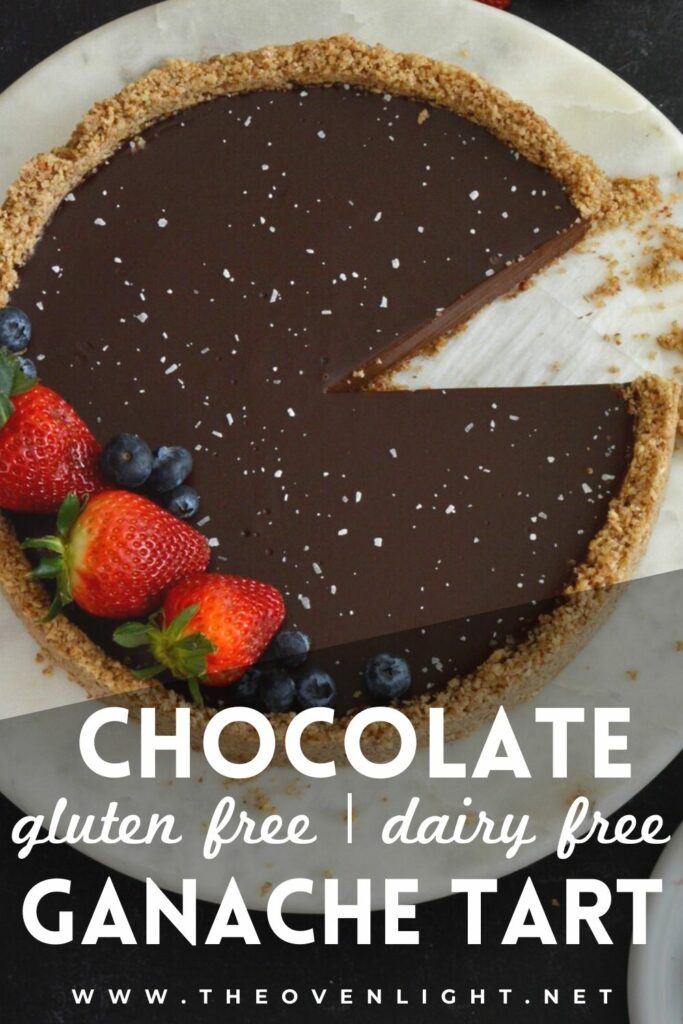 Tell me all about this gluten & dairy free chocolate ganache tart
Flavor – The chocolate filling is sweet and creamy (without any actual cream). The crust is lightly sweet and the toasted nuts add such a delicious flavor with the chocolate. Even though this recipe is made with coconut milk, you won't be able to taste it.
Texture – The crust is slightly crisp and has a wonderful crunch that goes so well with the ultra-creamy chocolate ganache.
Time – About 1 hour start to finish. No baking required, so the only added time is the chilling.
Difficulty – I'd put this just above totally easy, only because you have to press the filling into the tart pan. It's not a tricky step, but just adds some time, but totally worth it. Watch the video to see how this is done using a simple household item.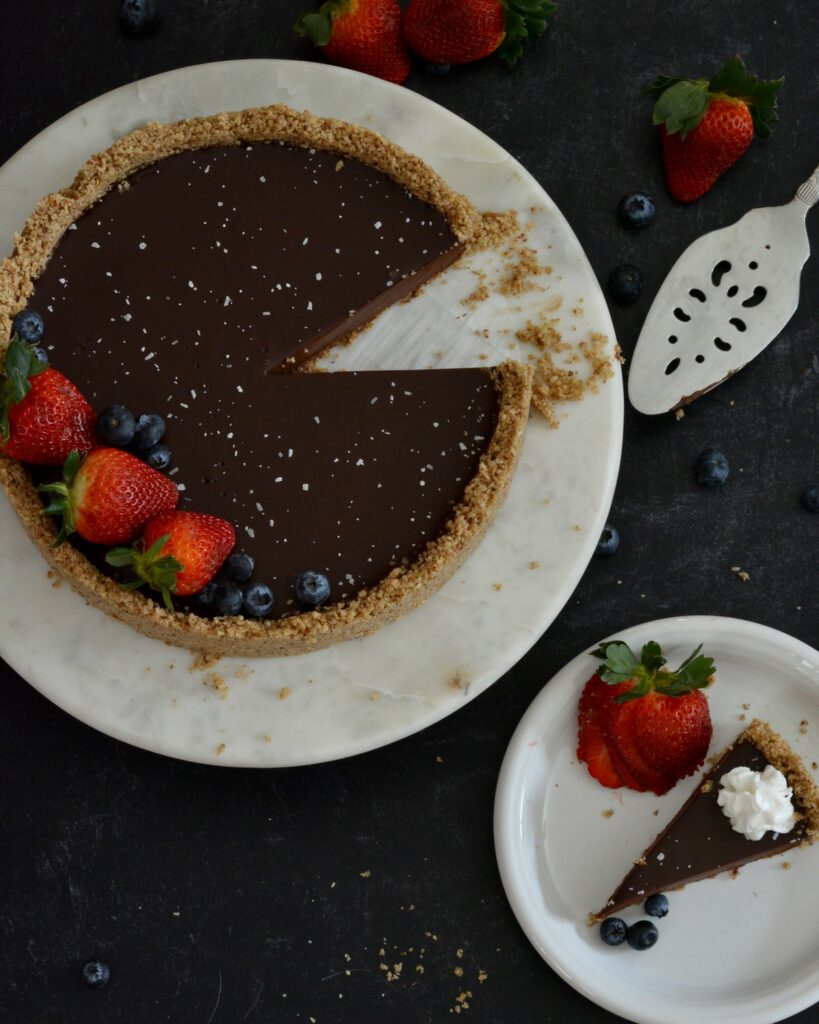 Simple Ingredients to Make a GF DF Ganache Tart
Dark Chocolate (Chips or Bar) - Just read the ingredients to find a chocolate that is free of dairy. I love Guittard semi-sweet chocolate chips, or those giant Trader Joe's Dark Chocolate bars work great too.
Coconut Milk - A can of FULL FAT coconut milk makes this recipe super creamy and delicious. You won't even taste the coconut. I tried this with low fat and it just doesn't hold together or taste right.
Toasted Pecans - I absolutely love the smell and flavor of toasted pecans. They get crispy and fragrant and taste even better.
Oats - You can use either quick or old-fashioned oats. Toasting them slightly removed some of the moisture and enhances the slight flavor.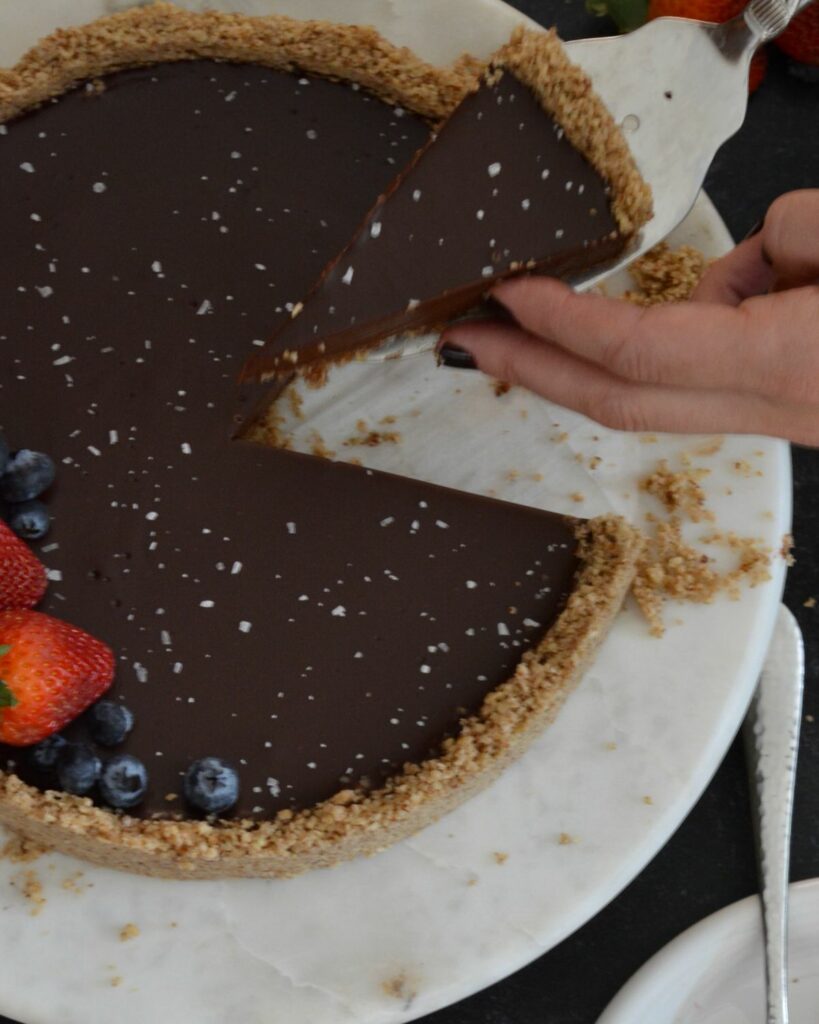 Got any other GF/DF recipes? So glad you asked! Check out these popular recipes.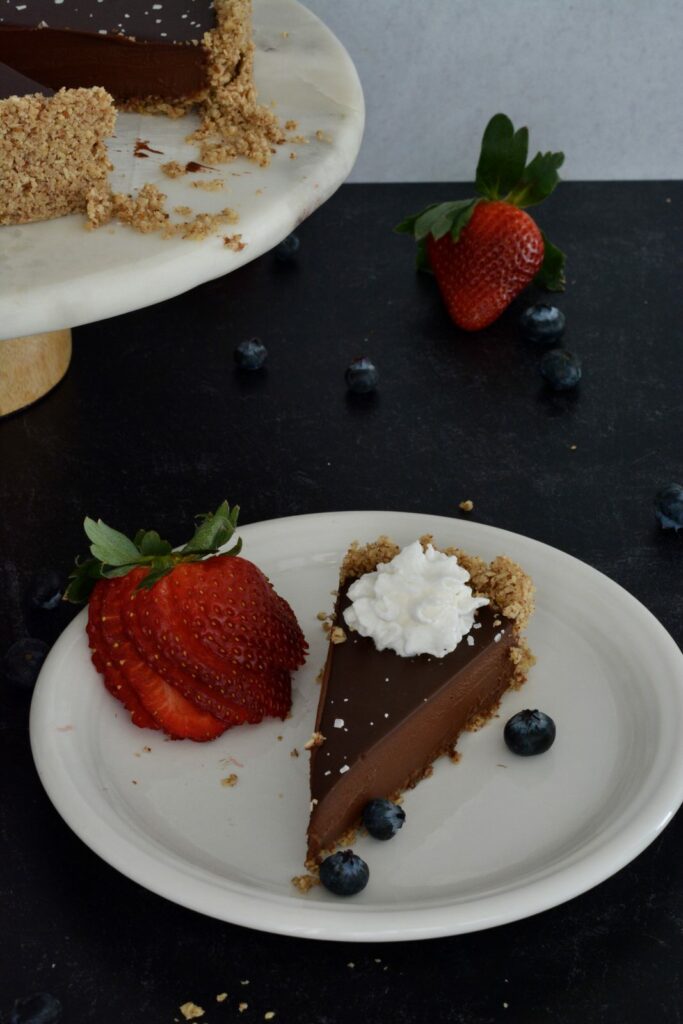 Love this Chocolate Ganache Tart Recipe? Try these other GF DF Dessert recipes!