Making this mixed berry compote was so easy and quickly become a favorite topping to have on-hand. We love it as a flavoring on plain yogurt, warmed up on top of ice cream or flourless chocolate cake. It's also fantastic on top of pancakes or Belgian waffles or even homemade scones or biscuits. It's also amazing in oatmeal or mixed in with some crunchy granola. See what I mean? It's so versatile and so delicious!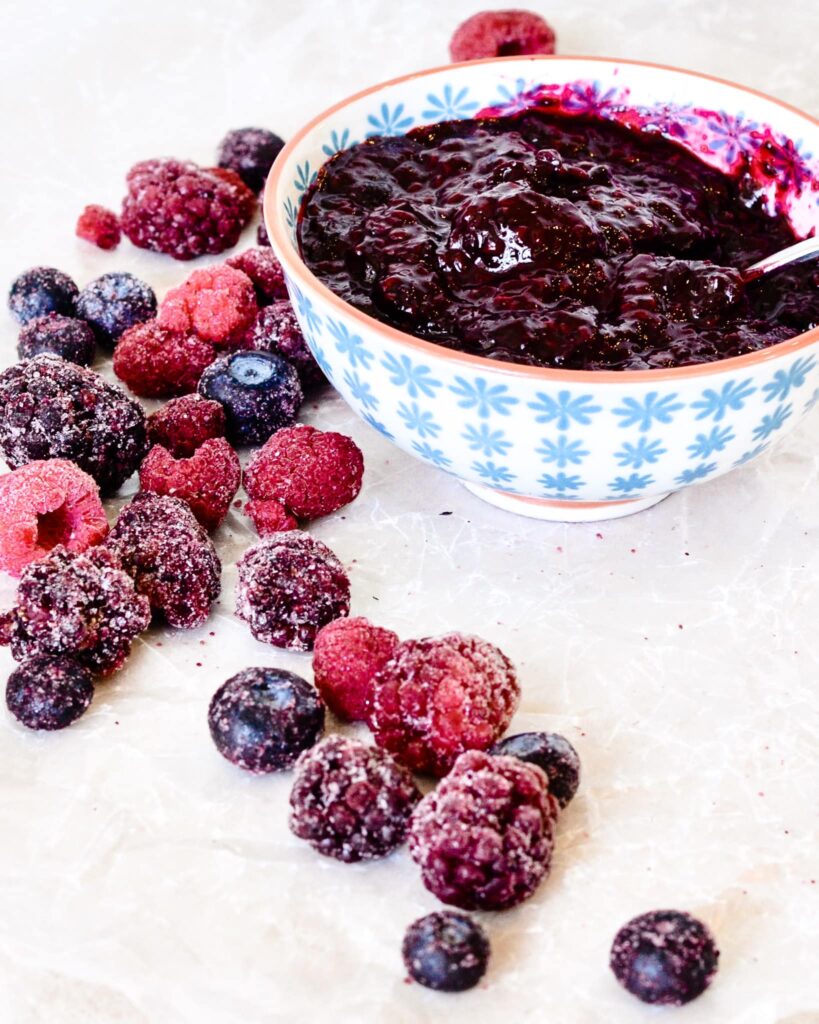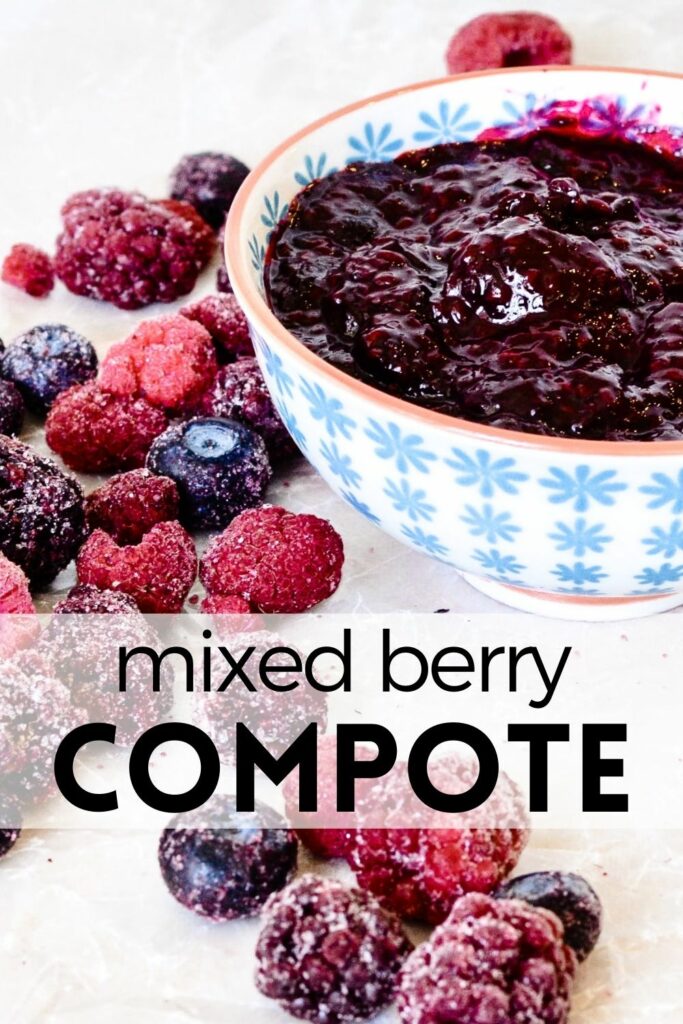 Compote makes a great gift
The first time I made this, I put some in a cute little jar and gave it to friends along with our amazing flourless chocolate cake. With no refined sugar in either of these treats, it made the perfect dessert without having to worry about dietary restrictions. Plus, it was so cute!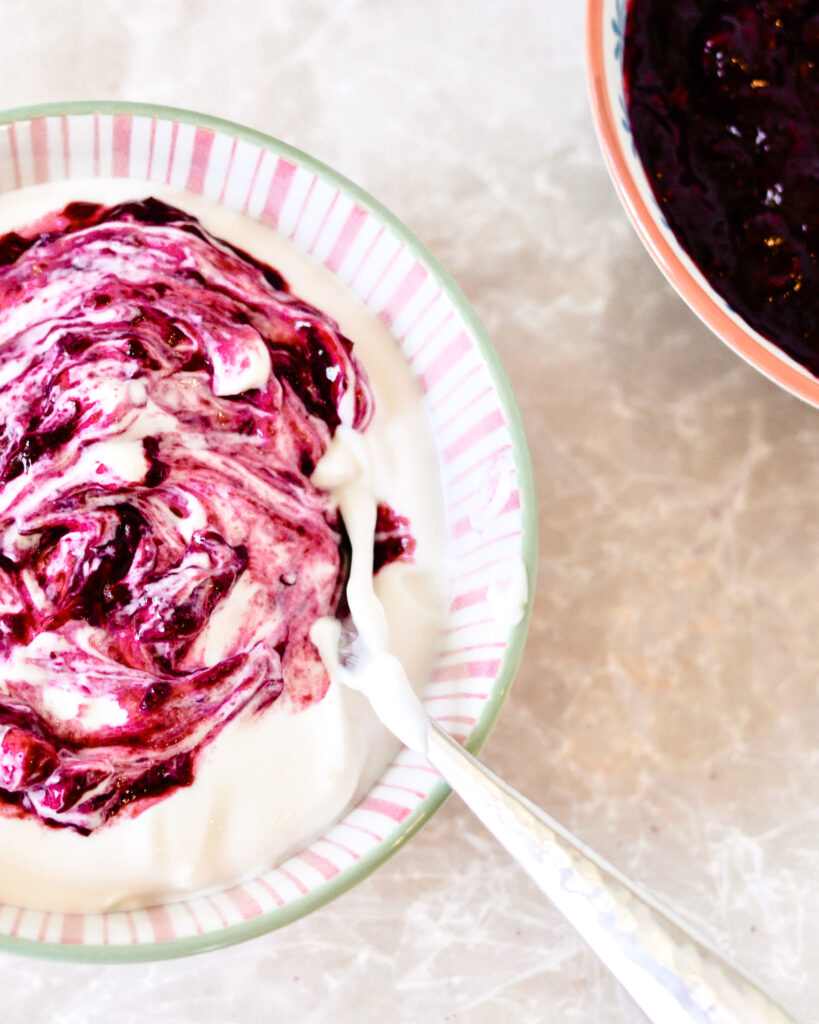 How to make the perfect mixed berry compote
What I love about this recipe is how easy and quickly it comes together. I also love that I can control the amounts and types of berries that go in.

I like to buy the large bag of mixed berries from the grocery store. 1 bag will make 2 large batches.

Heat a large skillet and add the berries, juices and a little bit of sugar if you want. Heat and mash the berries until they're soft and warmed through. Turn the heat down and simmer the berries for 10 minutes, stirring constantly so they don't burn.

This berry compote tastes amazing while warm, so let it cool slightly and scoop over cake, ice cream or a scone with this warm, delicious, healthy topping.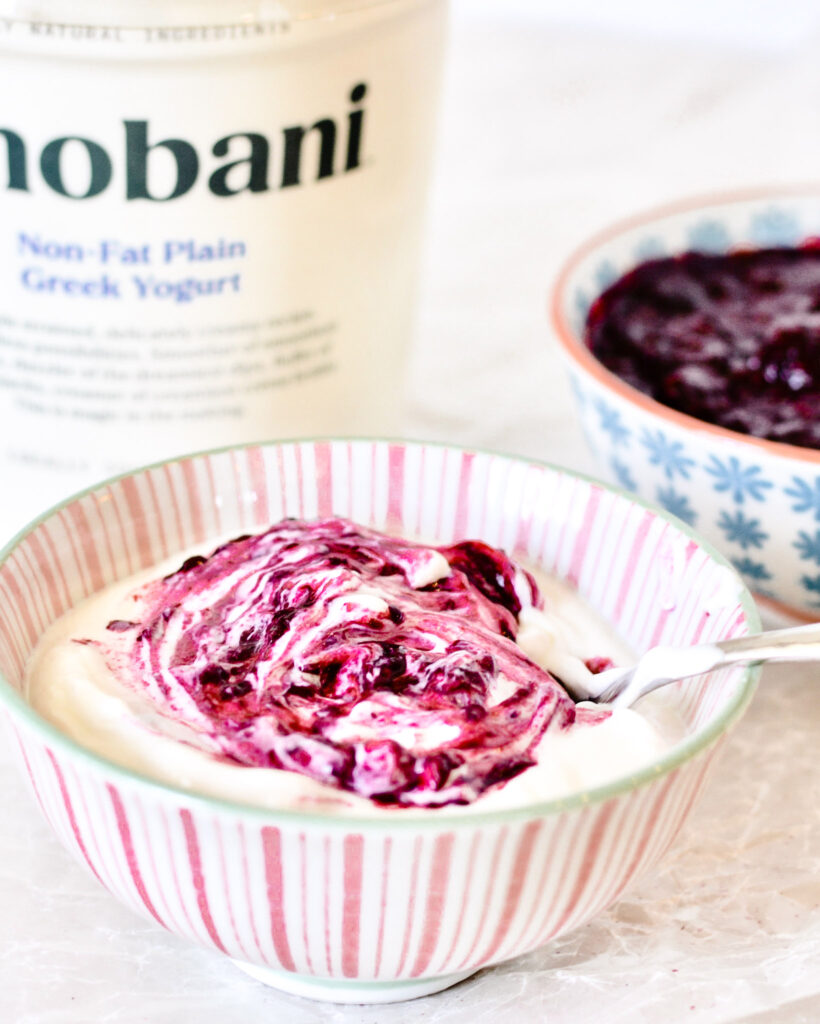 Compote for Breakfast
Mixed berry compote is such a sweet mixture with that slight tart from the berries. It goes perfect on all these yummy breakfast recipes.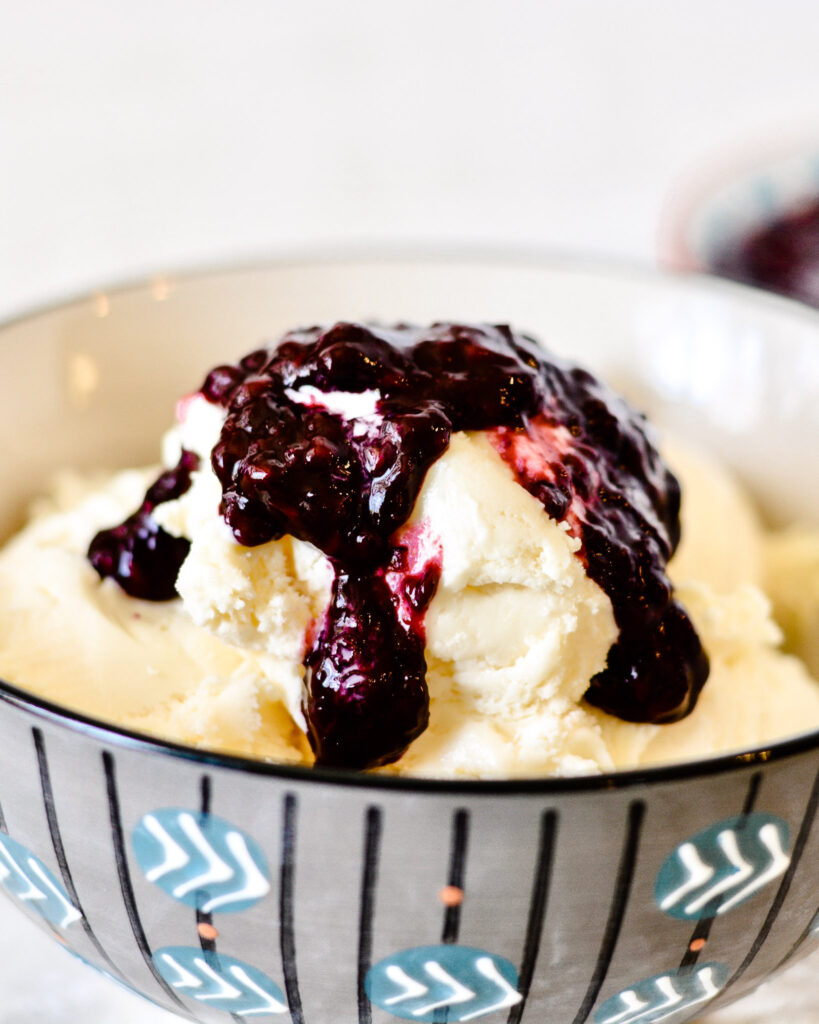 Love this berry compote recipe? Try these other delicious dessert recipes!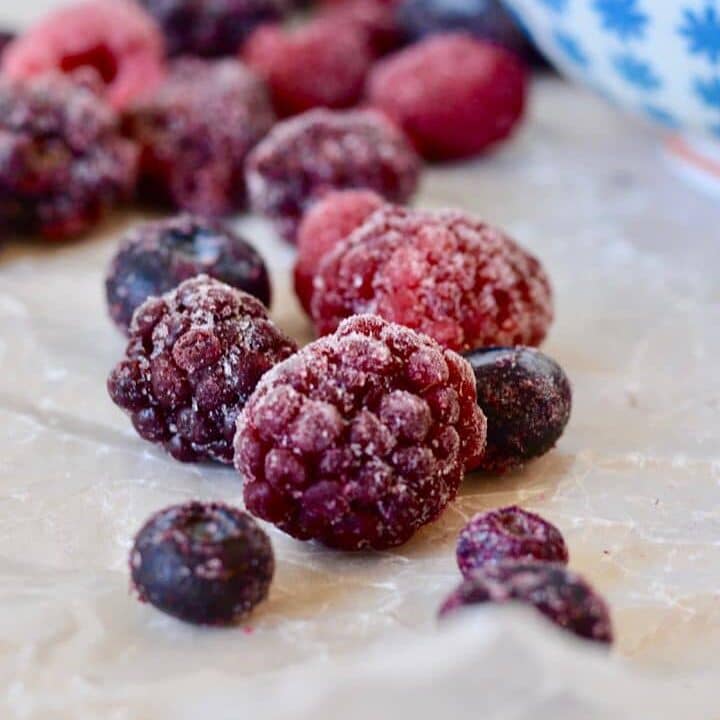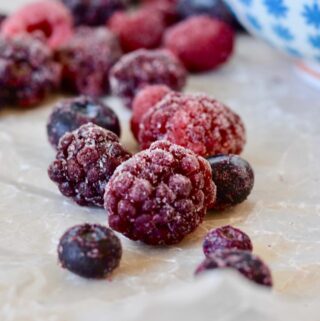 Ingredients
3

C

frozen berries

-

I use a mixture of raspberry, blueberry, and blackberry

3

tablespoon

orange juice

1

t

lemon juice

1

t

coconut sugar

-

optional
Instructions
Place all ingredients in a large saucepan on medium heat.

Stir until berries are softened then smash.

Turn heat to low.

Simmer for 10 minutes stirring consistently to prevent burning.

Remove from heat and serve, or place in a jar in the refrigerator for up to 2 weeks.
Notes
Serve warm on flourless chocolate cake, ice cream, biscuits, or waffles
Or chill and mix in with yogurt