Healthy side dishes are not difficult to come by. However, healthy side dishes that are also completely delicious are few and far between. I love a side dish like this Parmesan Broccoli that I look forward to as much as the main dish. The parmesan, lemon and garlic really enhance the flavor of fresh broccoli.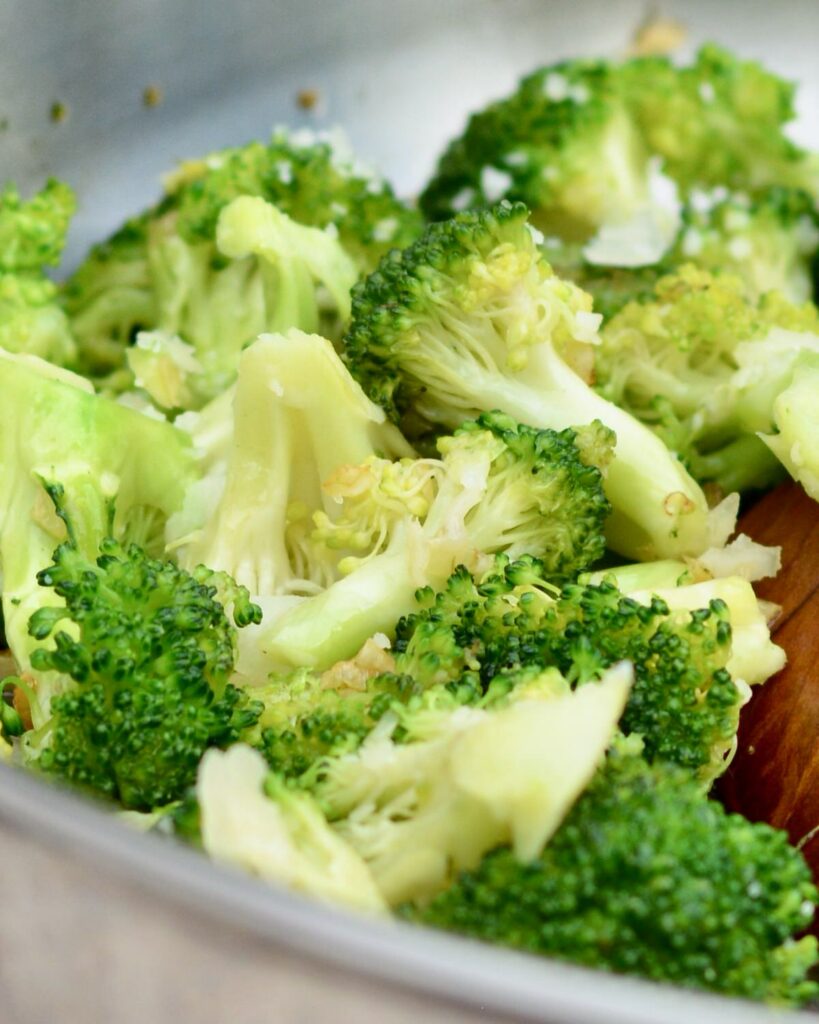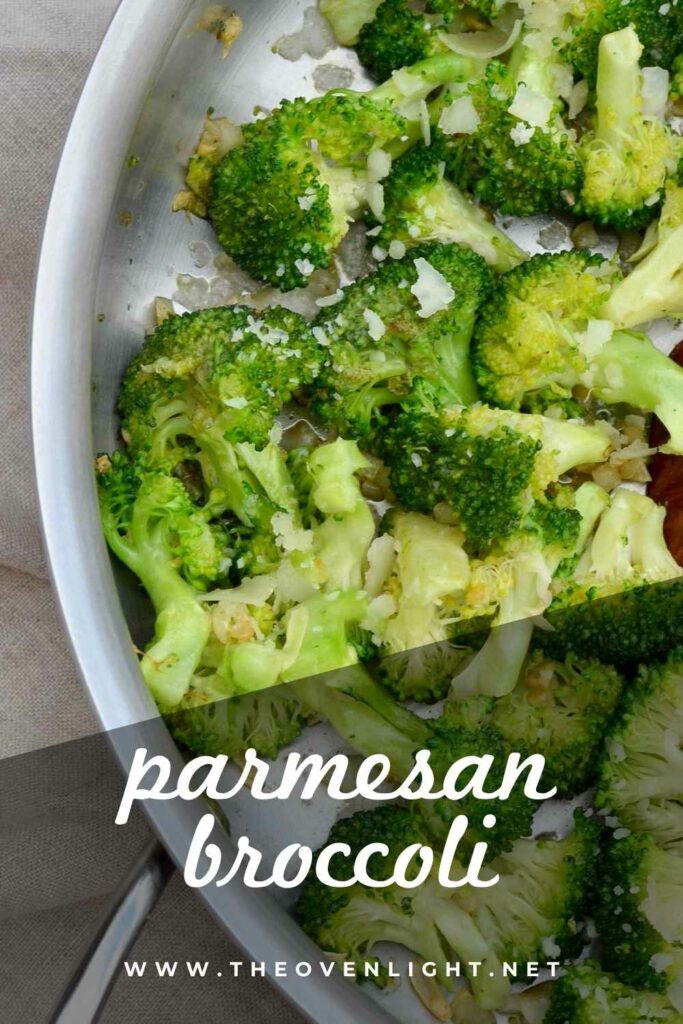 Tell me all about this parmesan broccoli
Fresh - Using fresh broccoli, fresh parmesan, fresh lime juice and garlic really gives this simple side dish so much flavor.
Pairs With - I honestly love broccoli with just about anything (it's the one vegetable both my kids will eat), but see below for a list of great main dish recipes.
Texture - Cooking the broccoli just a few minutes keeps the broccoli with a light crunch, but still soft and warm.
Flavor - Warm broccoli brightened with lemon with a light coating of melted parmesan and little zing of garlic makes for a delicious side dish.
Difficulty - The only trick in this recipe is cooking the broccoli to get just the right amount of crunch and softness. 5 minutes has been just right for us, but of course it will depend on your stove and pan. To check the broccoli, I like to stick a fork through the thick part of the stem. It should still be firm, but soft enough to go through.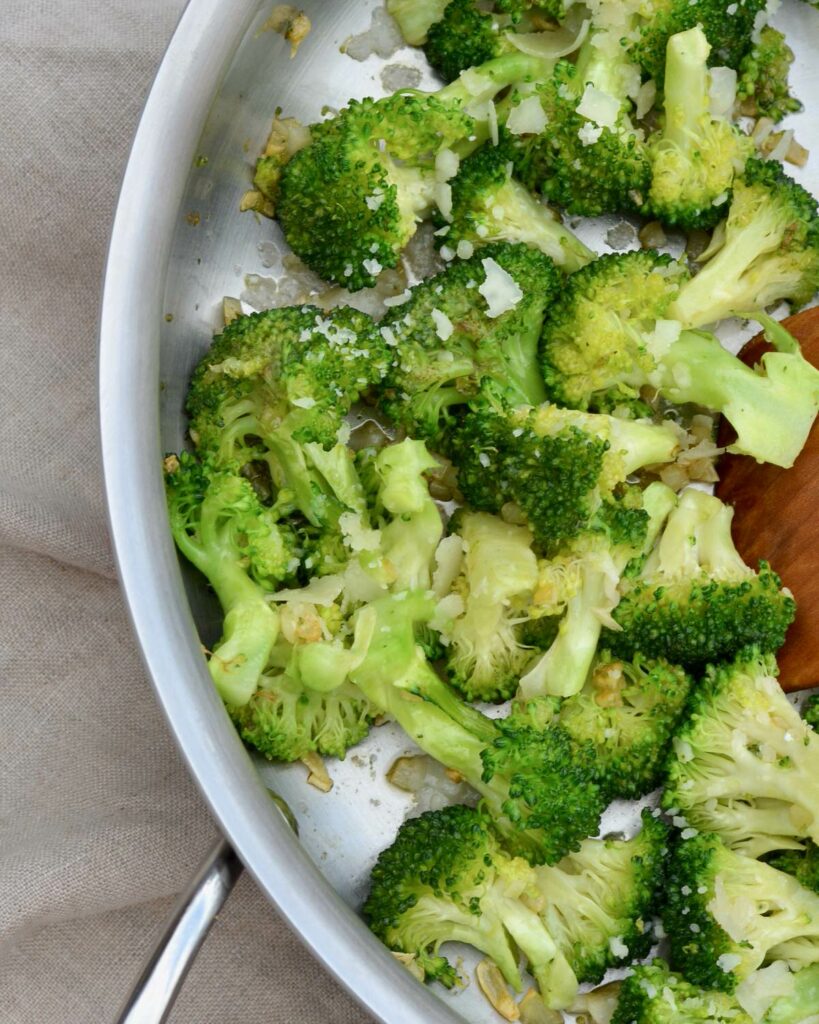 Recipes that pair well with parmesan broccoli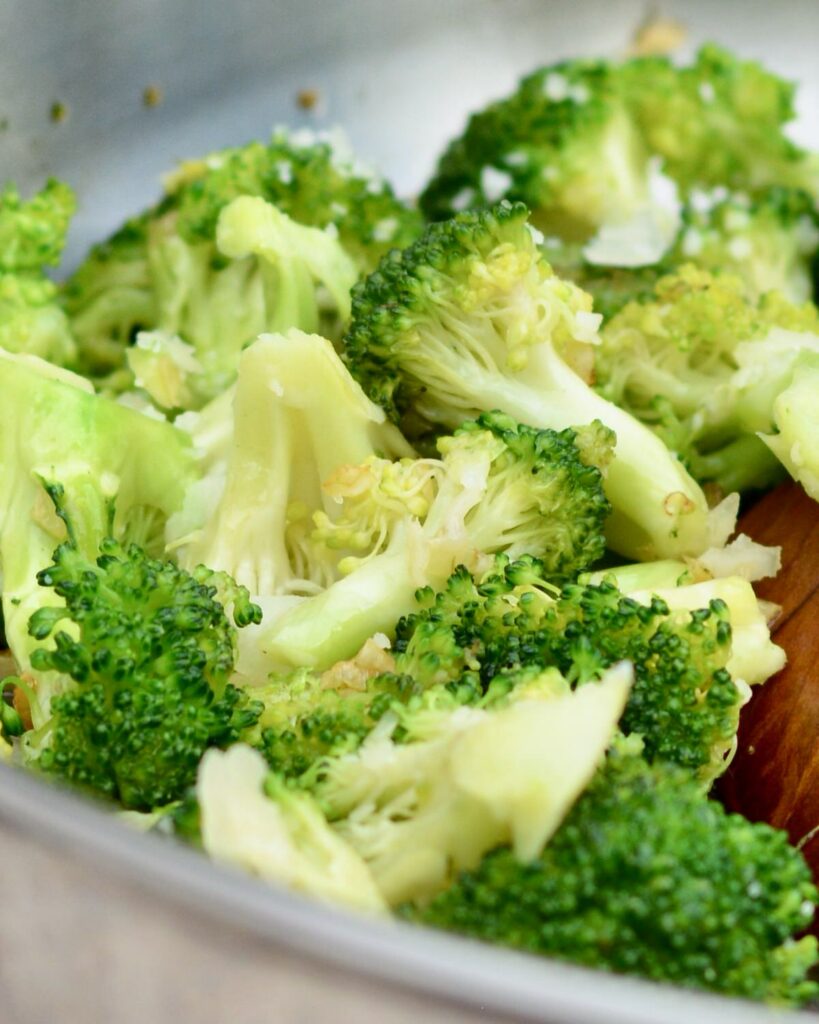 Love this parmesan broccoli recipe? Try these other amazing side dish recipes!