Healthy side dishes are not difficult to come by. However, healthy side dishes that are also completely delicious are few and far between. I love a side dish like this Lemon Parmesan Baked Potatoes that I look forward to as much as the main dish.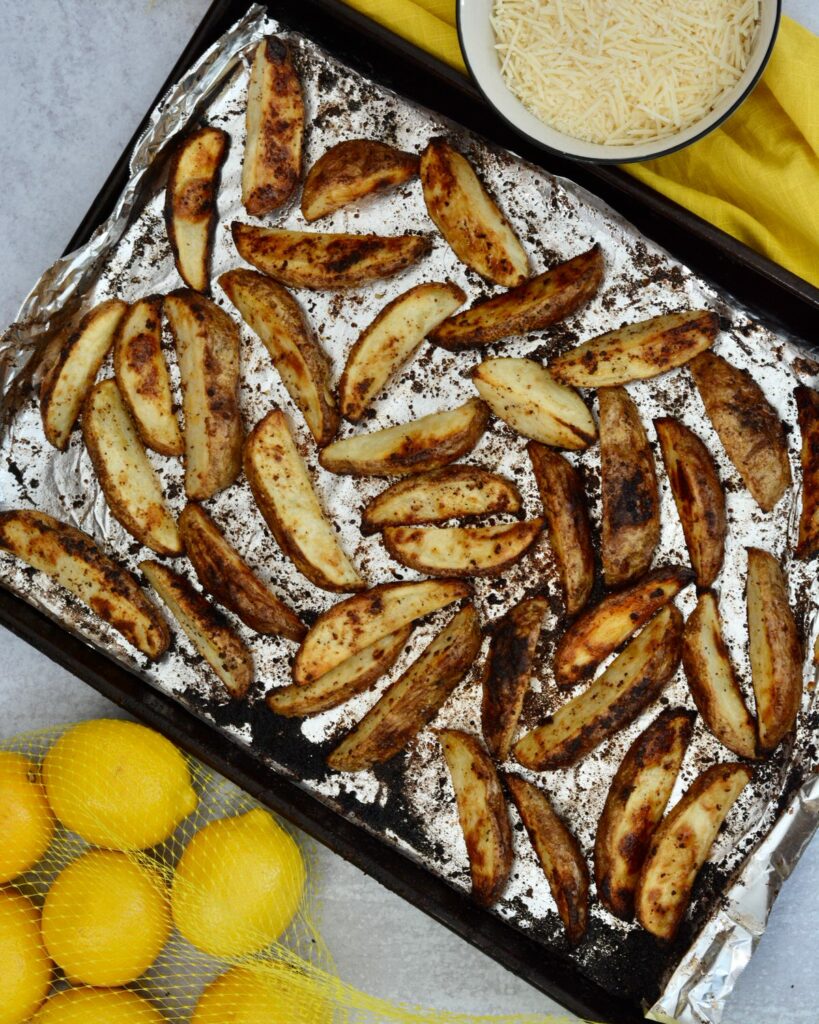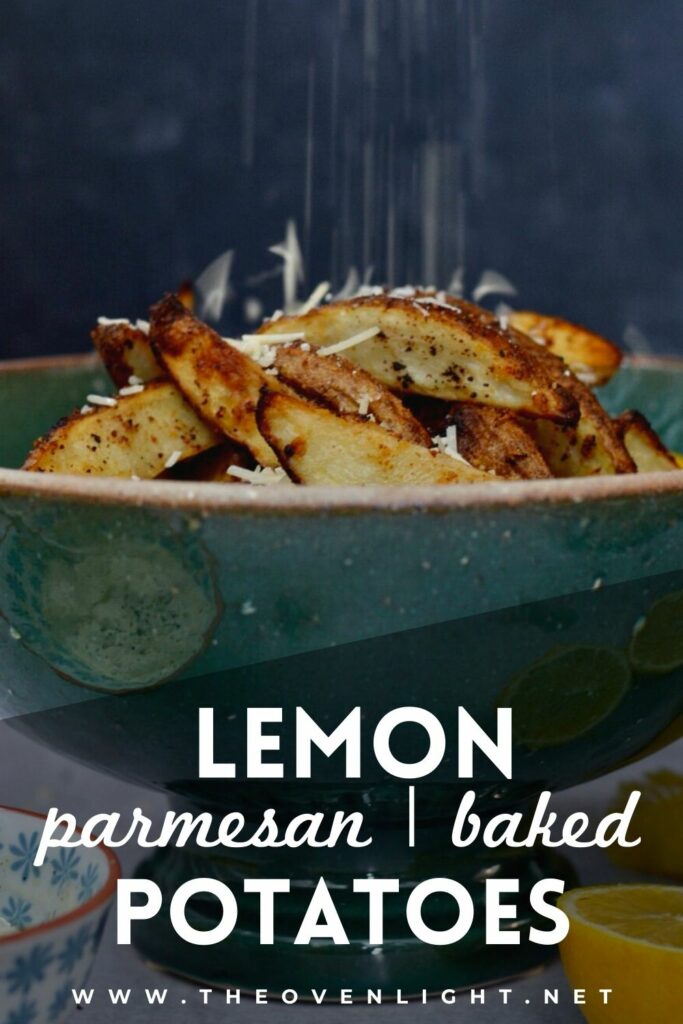 Lemon Garlic Aioli for Dipping
I love dip. Like I really love dip. My refrigerator is filled to the brim with store bought and homemade dips, sauces and dressings of every kind. When I order fries at a restaurant, all I want to hear about are the dips they can offer. I then judge the restaurant on the amount and flavors of their dips.
So with these potatoes, a simple lemon garlic aioli is the perfect complement to the lemon parmesan wedges. Lemon, garlic, salt and pepper mix in with mayonnaise to make the perfect, simple dip. YUM!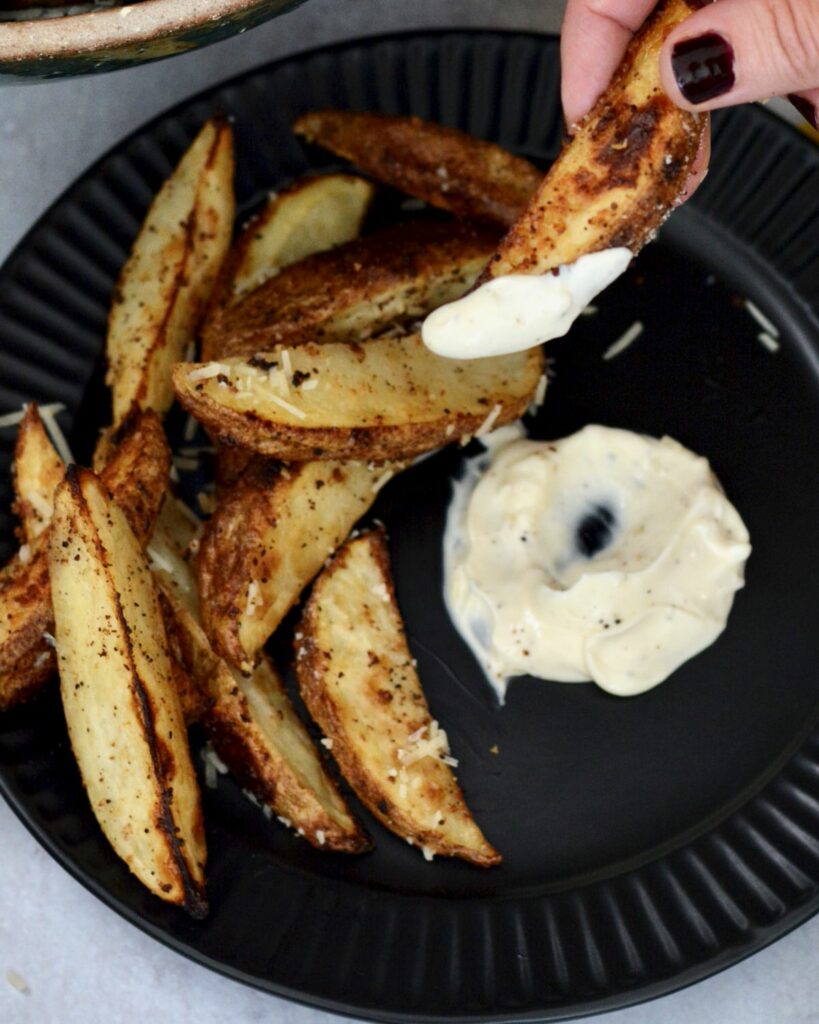 Tell me all about these lemon parmesan baked potato wedges
Flavor - The lemon really brightens these potatoes and the parmesan (from a can, not fresh) add that salty, cheesy flavor that makes these so crave-able.
Texture - Baked at a high temp and coated in butter, these potato wedges get crispy on the outside and stay warm and soft on the inside.
Difficulty Level - Very easy. It's a simple cut, mix and bake situation.
Time - About 1 hour start to finish. Wash and cut the potatoes and create topping mixture. Combine and bake. Now get on with your evening.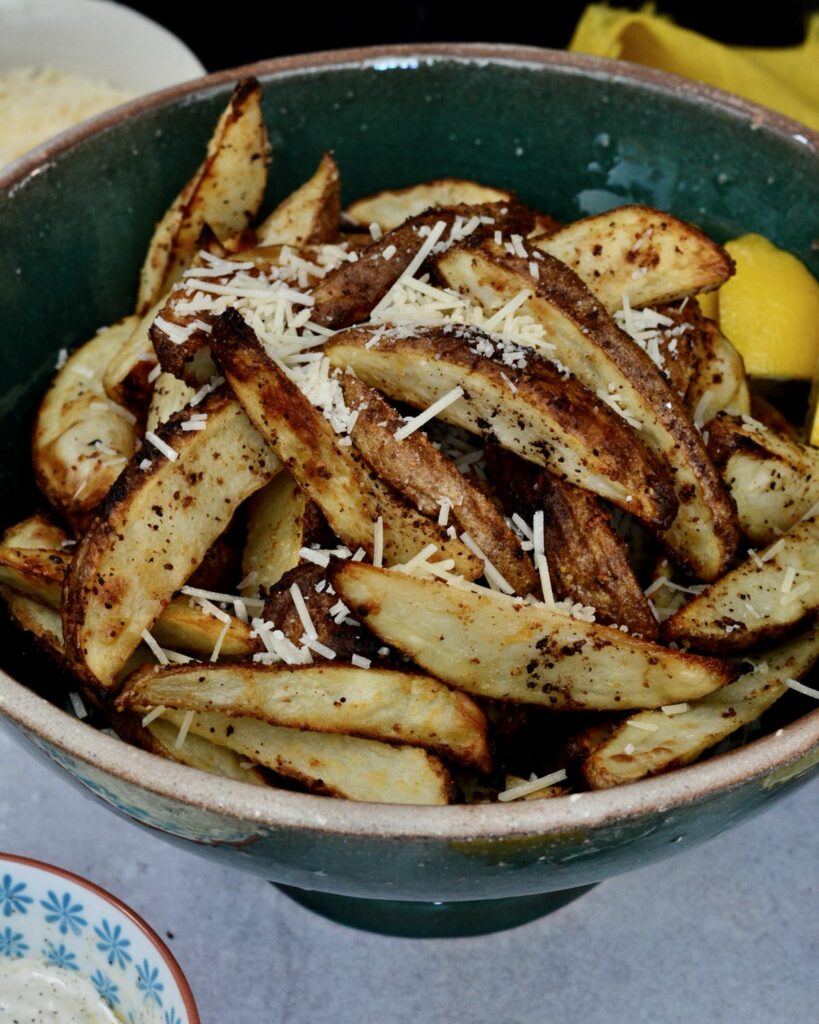 Dinner recipes that go great with these baked potato wedges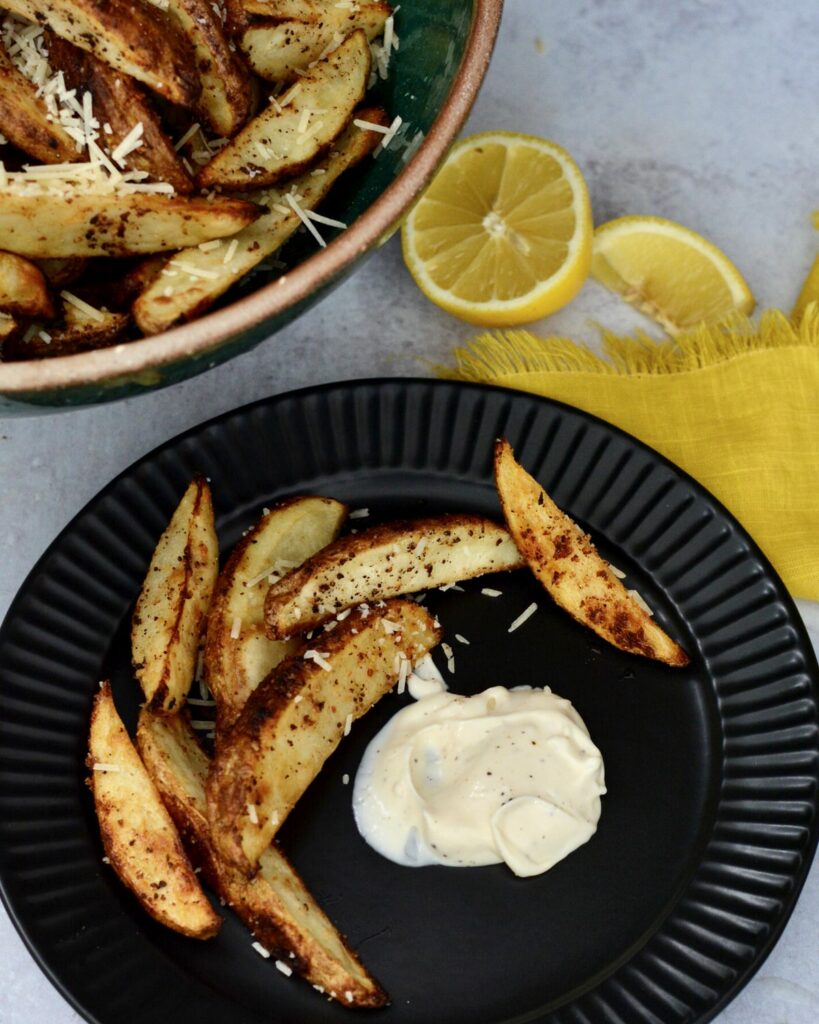 Love this lemon parmesan potato wedge recipe? Try these other amazing potato recipes!