Making a Summer Cocktail on a weeknight seems so fancy, but it's actually really easy and makes any night feel special! This list of 10 amazing concoctions are all high in simplicity and flavor. Whether you prefer fruity, light, sweet or strong, we've got you covered! Plus, all of these are easy to make a pitcher full to feed a crowd! No blenders or special tools needed to make any of these cocktail recipes. I love that!
1. Black Cherry Whiskey Sour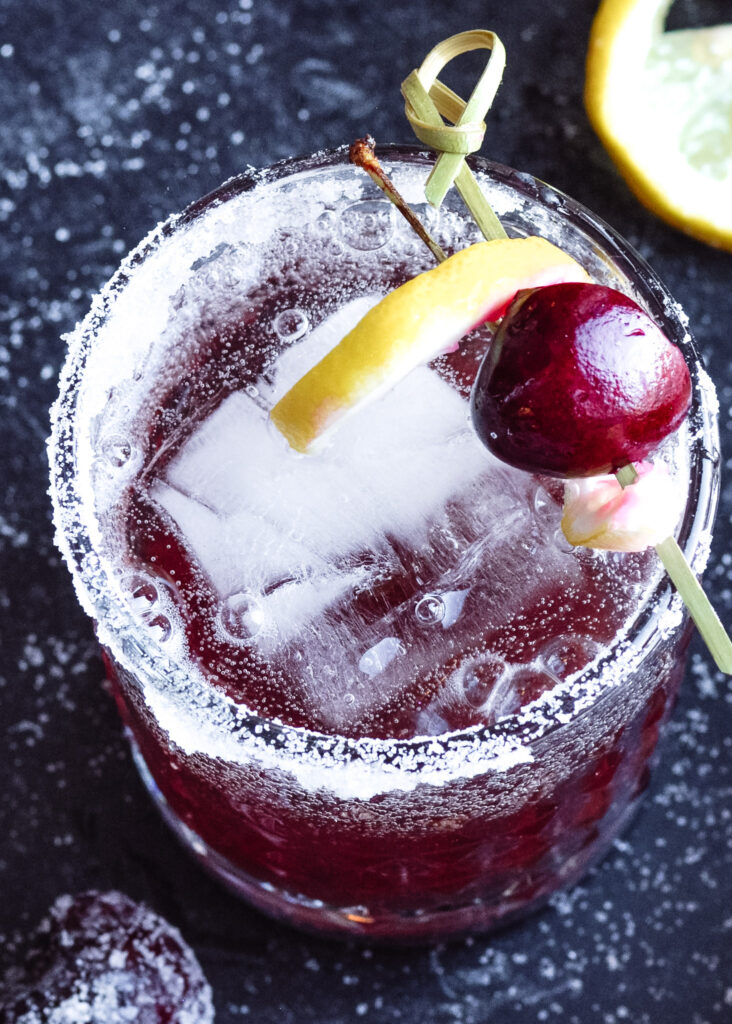 This Black Cherry Whiskey Sour Cocktail is here to simplify and elevate cocktail hours at your house. (Yes, hourS.) With a handful of smooth, simple ingredients, you'll be sipping this tempting concoction in mere minutes. Nothing frilly or stuffy about this pleasing mixed drink. Grab a glass, let's go!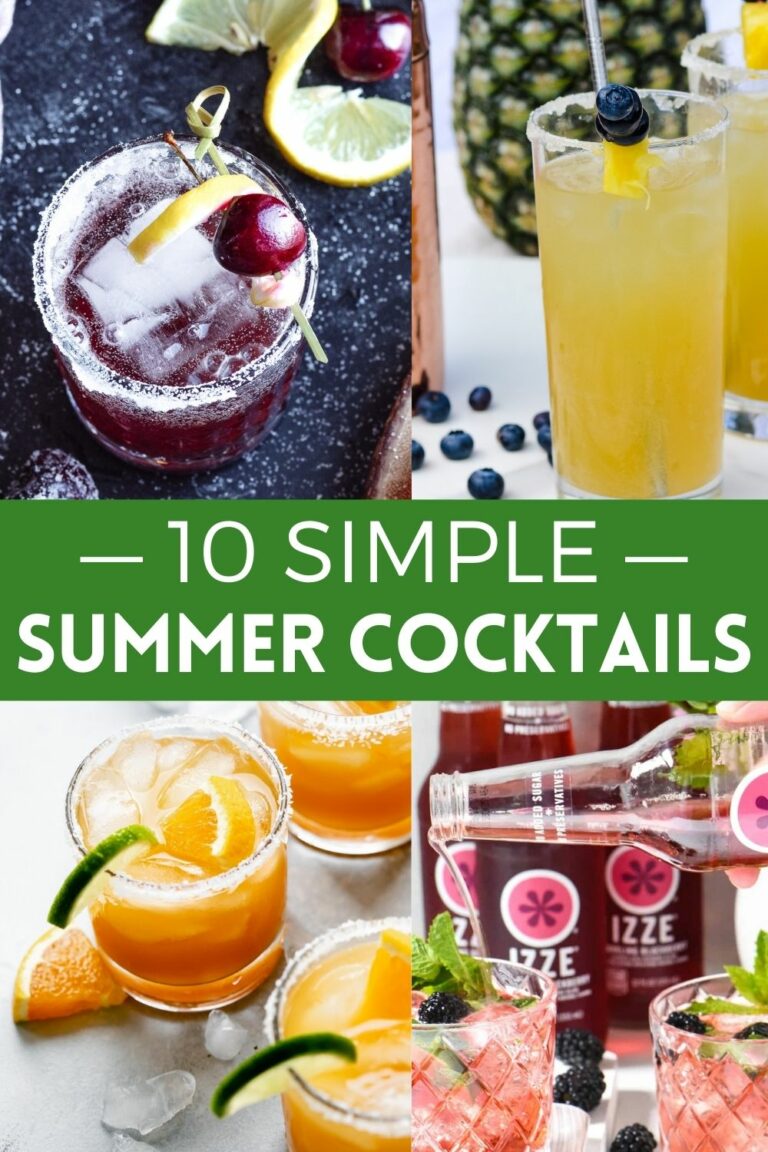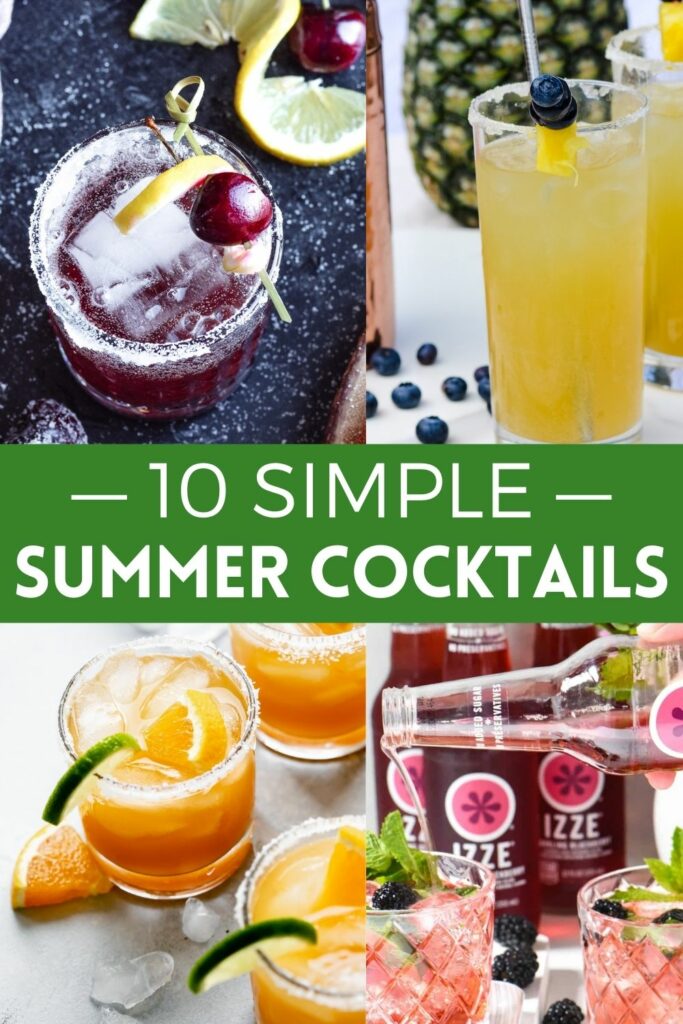 2. Coconut Gin Fizz — The Perfect Summer Cocktail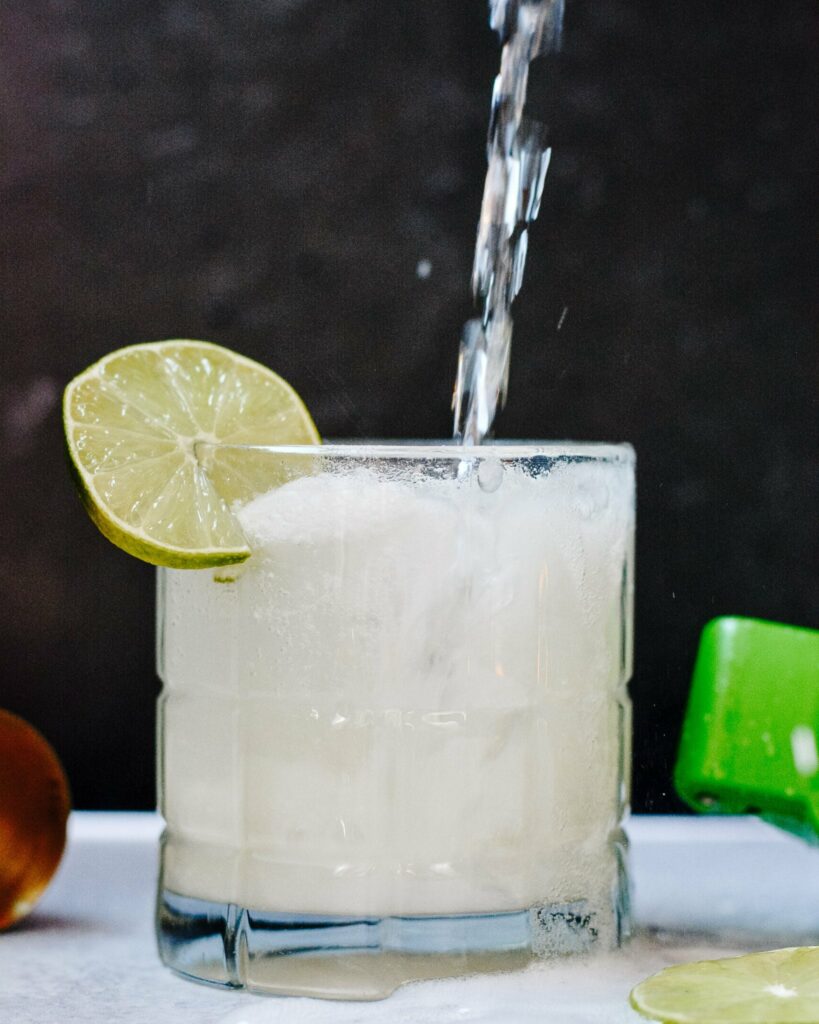 Grab a few healthy ingredients and swiftly mix up this Coconut Gin Fizz. You deserve it (I'm saying this in my hypnotic voice over and over, obviously). This is the ultimate relaxing drink and enjoyed on the patio with something delicious on the bbq.
3. Vodka Lime Seltzer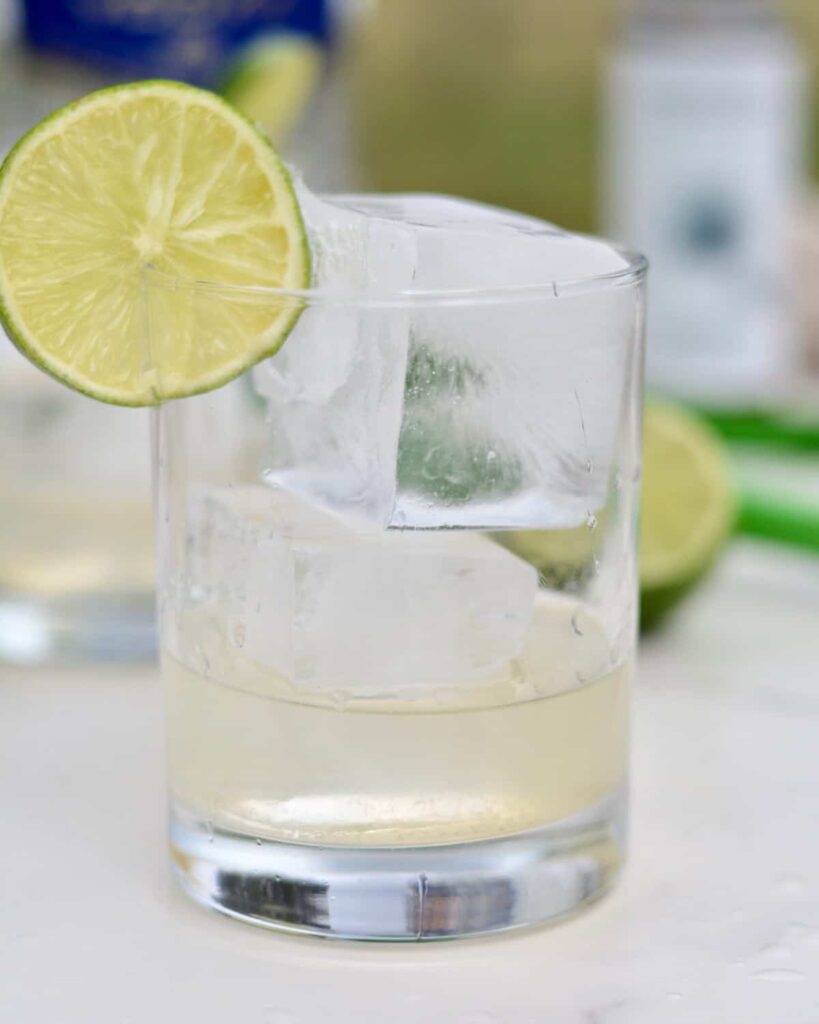 Perfect bubbles and a touch of vodka and lime make this Vodka Tonic with a twist the perfect go-to for a quick late-afternoon drink. With just 4 natural ingredients and about 4 minutes, this drink is the perfect way to start a truly relaxing mid-week evening.
4. Pineapple Tom Collins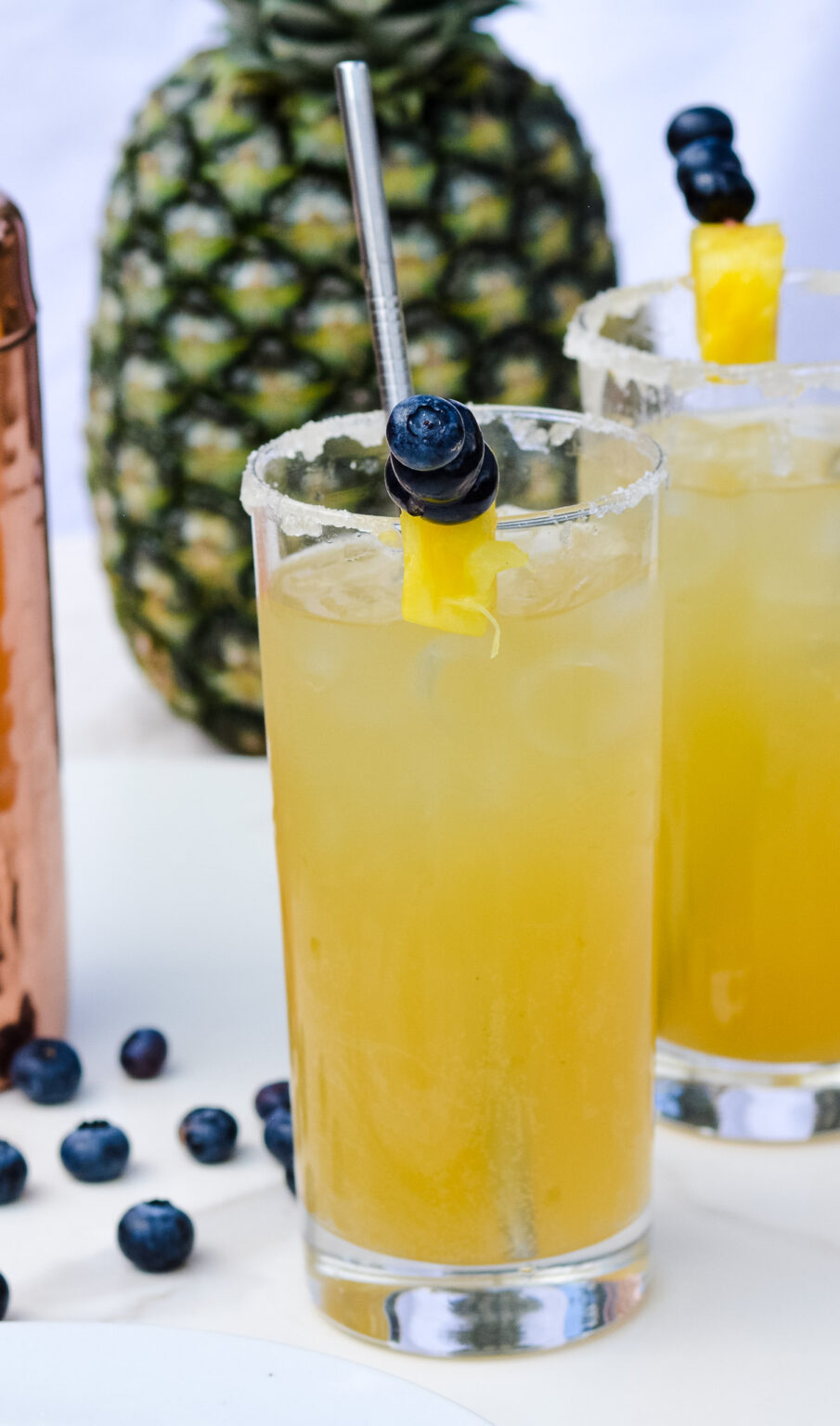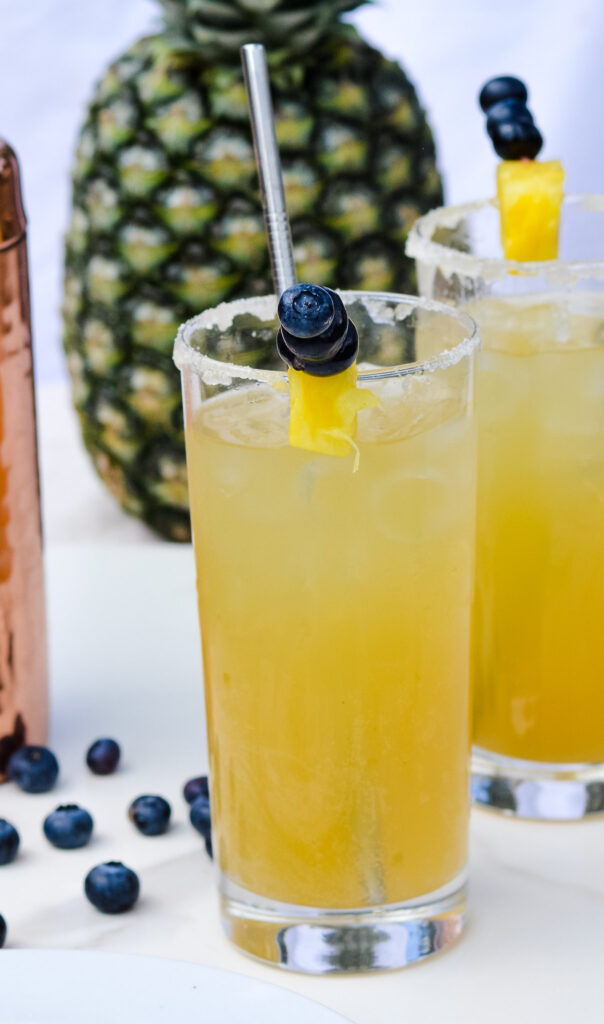 Only 3 ingredients and 2 minutes to get this sweet weeknight drink ready! This Pineapple Tom Collins is naturally sweetened with pineapple juice so you can leave out the simple syrup—really making this recipe streamlined and quick to mix up!
5. Italian Margarita With Amaretto
From Platings and Pairings, this Italian Margarita recipe is easy to make with just four ingredients! Orange juice, tequila, amaretto and lime juice create a marriage made in Italian heaven in this delicious cocktail recipe.
6. Grapefruit Vodka Tonic Summer Cocktail
From Lena's Kitchen comes this light and refreshing recipe for Grapefruit Vodka Tonic Cocktail. Using only three ingredients, serve this cocktail at your next party, for a quiet night at home, or to enjoy on a hot summer day.
7. Take Me to Mexico Paloma - Drink with No Added Sugar
I love this refreshing twist on a traditional Paloma Cocktail from Weeknight Bite — it tastes like a vacation in a salt-rimmed glass. Only 4 ingredients and no added sugar (no hangover for you)! Great for a chips-and-salsa kind of night with the ladies.
8. Blackberry Tequila Mojito
From Foxes Love Lemons (how cute is that name?) comes this really quick Blackberry Tequila Mojito. A perfect and refreshing cocktail for your summer time fun. I love that she uses blackberry Izze for a fun splash of flavor — one of my family favorite drinks that we always have around. Add mint, lime, and blackberries and you've got yourself a stunning tequila cocktail.
9. Three Ingredient Skinny Margarita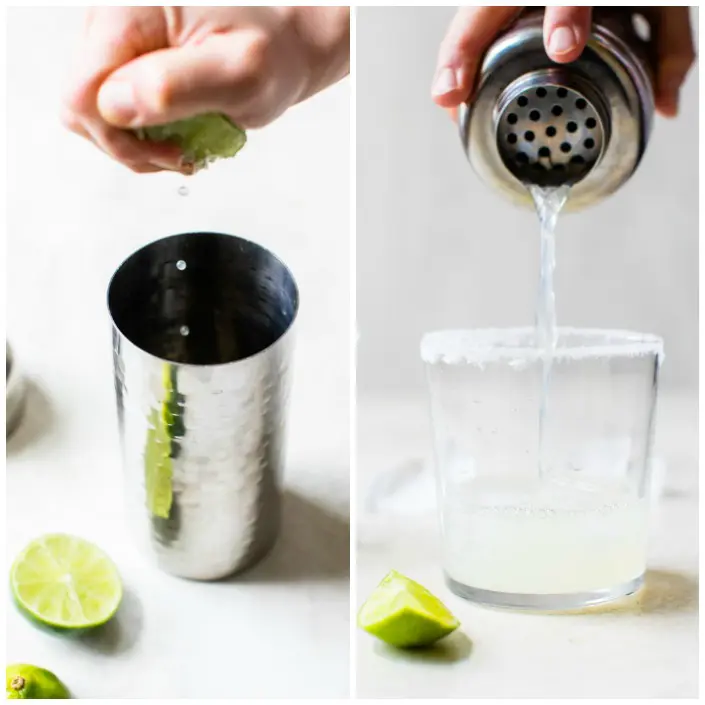 If you love a well-made cocktail, you have to try this 3-ingredient Skinny Margarita recipe from The Almond Eater! Made with tequila, cointreau and lime juice, it's incredibly refreshing and sugar-free too, making it an easy go-to weeknight drink.
10. Grapefruit Bikini Summer Cocktail
This summery cocktail from Sugar and Charm is a fantastic Sparkling Grapefruit Cocktail that's a light and refreshing and perfect for sipping by the pool this summer!