When I think of the Super Bowl, I think only of snacks. I couldn't care less about the game, teams, or the halftime show. For me, it's all about the dips, snack plates, appetizers and what's on the BBQ. I've put together a list of 8 of my favorite Super Bowl foods. They're all really easy and can be made ahead of time! That way, if you do care about the game, then your work is all done before kickoff!
Cold dips to make ahead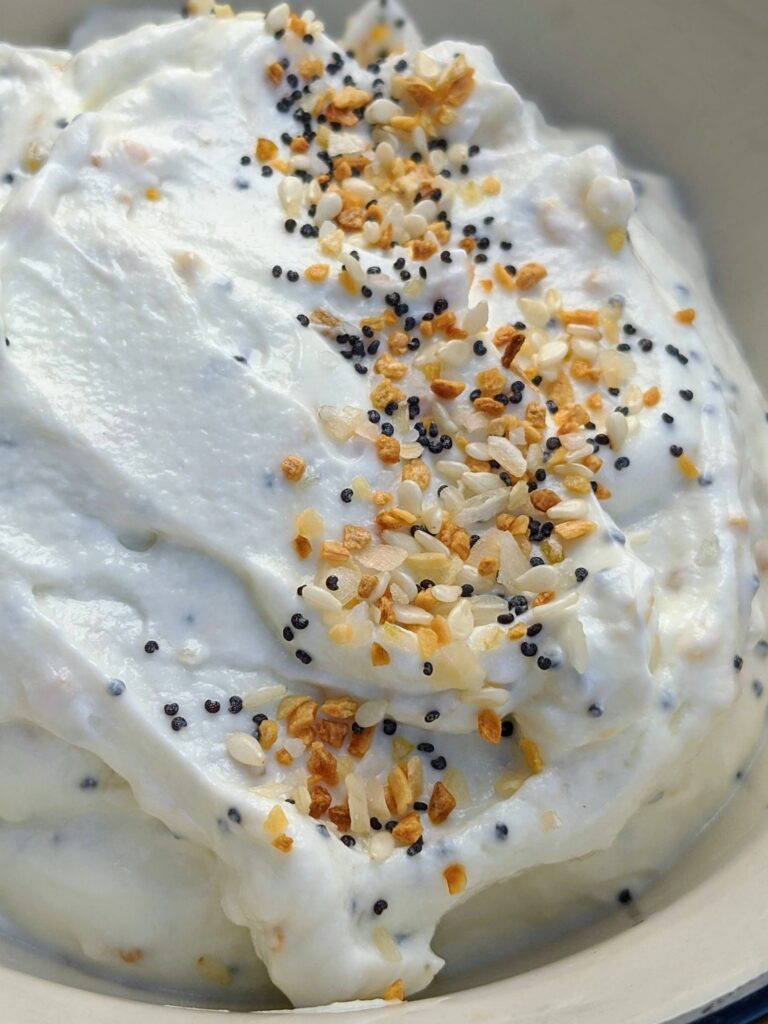 Everything but the Bagel Yogurt Dip
First of all, let's talk about Everything but the Bagel Yogurt Dip. I use this for literally everything. Veggies and potato chips are my favorite, but it's also perfect for crackers, breads and as a spread on sandwiches. Only 2 ingredients and you can make it up to a week ahead of time. Perfect for a Super Bowl party!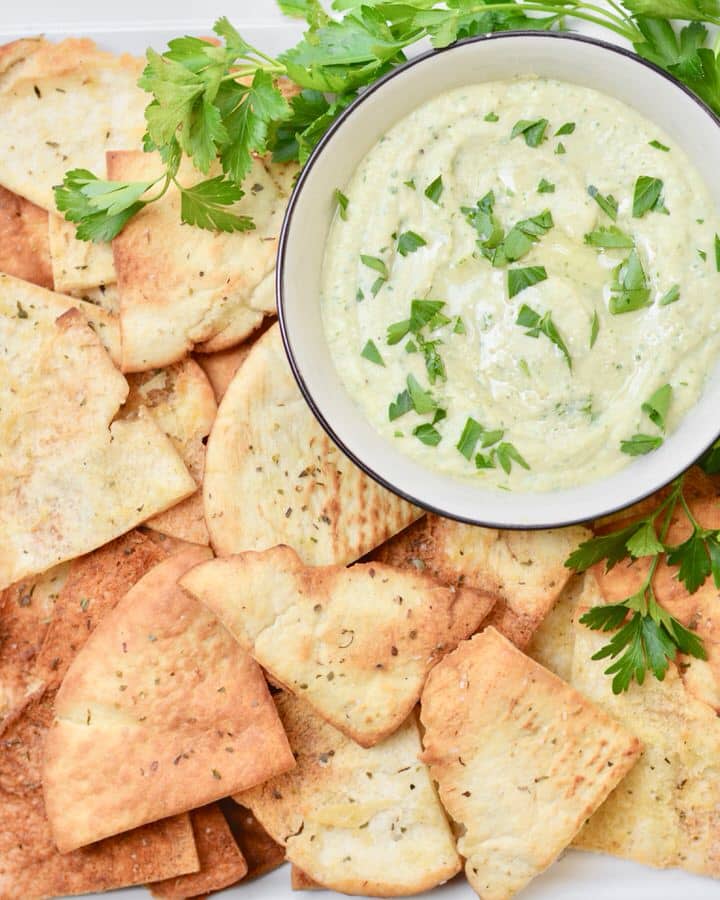 Italian White Bean and Feta Dip
If you're looking for a dip to mix it up a bit, I love this Italian White Bean and Feta dip. Lighter and healthier and goes GREAT with homemade pita chips. And again, you can make the dip and the chips up to 3 days in advance!
Hot dips (still can be made ahead)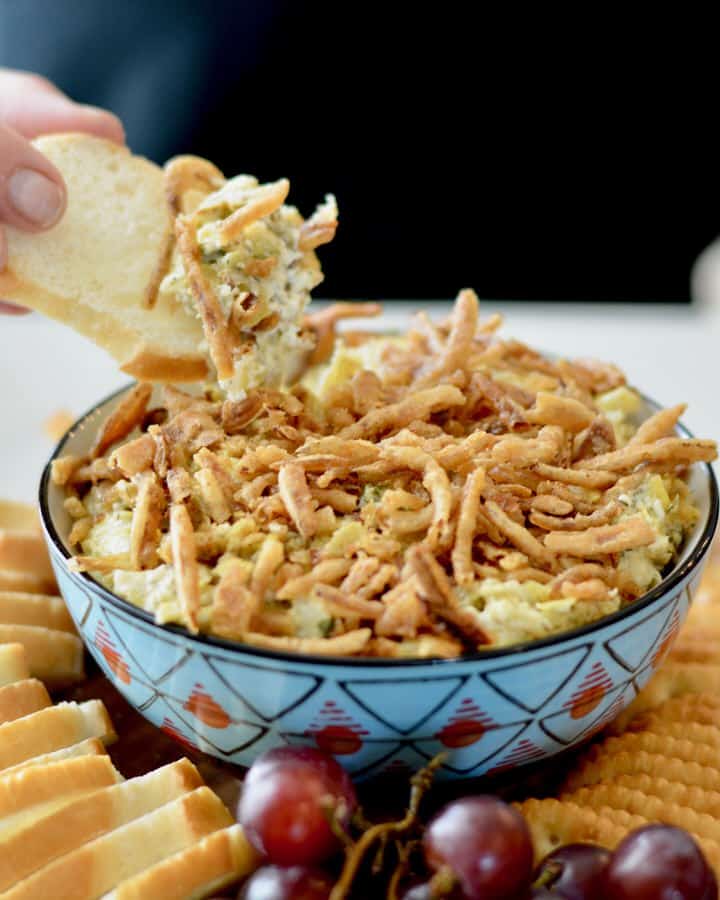 Make Ahead Hot Artichoke Dip
I don't think any game-watching would be complete without some Hot Artichoke Dip, right? This recipe is awesome because you can combine all ingredients and then just heat up right before you're ready to serve! I love this recipe with tortilla chips and toasted bread.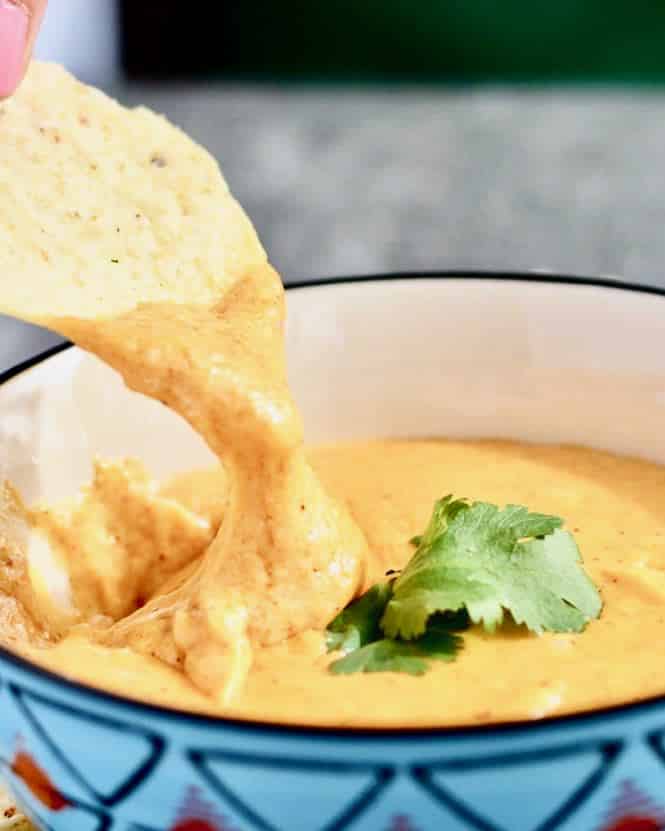 Easy Queso Dip
Mmmm, queso dip. Hard to imagine more of a crowd-pleaser than a great cheesy queso dip, right? And again, this goes great with the classic tortilla chips, but it's also amazing with veggies (especially broccoli) and I love to dip little rounds of cut up salami. YUM! This recipe is ready in just a few minutes and uses just one pan for easy cleanup.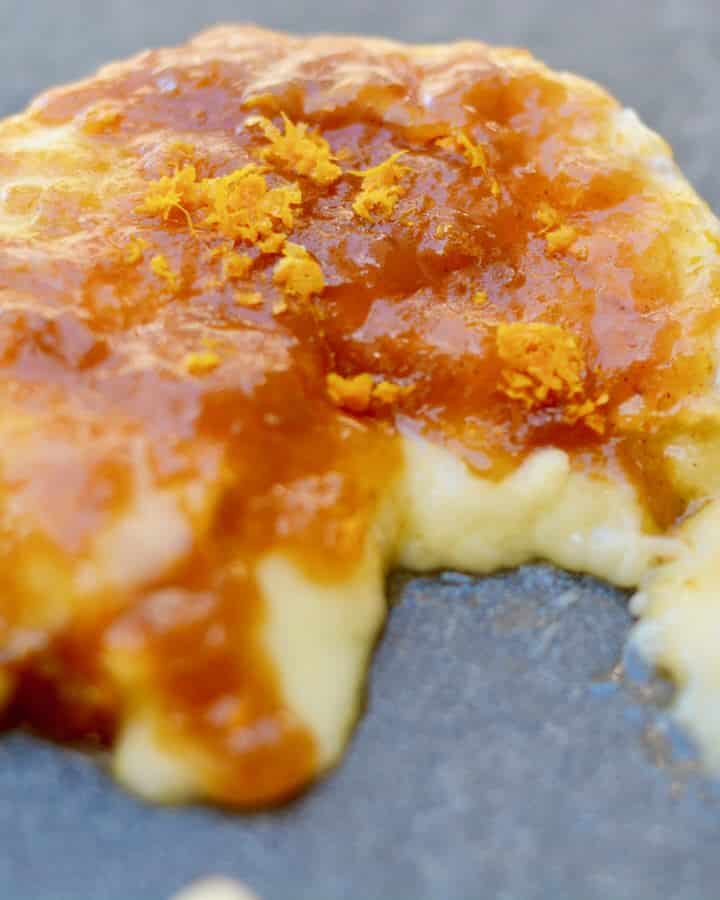 Cinnamon Apricot Brie
No family gathering would be complete for me without this gooey Cinnamon Apricot Brie. Again, it's a little on the fancier side for the Super Bowl, but once you taste it, you'll want any excuse to bust out this recipe! Cinnamon, apricot preserves, orange juice and zest topping a warm gooey round of brie cheese. Ahhhhhmazing! Goes great with toasted bread, Wheat Thins or any favorite cracker.
Bigger snacks for the game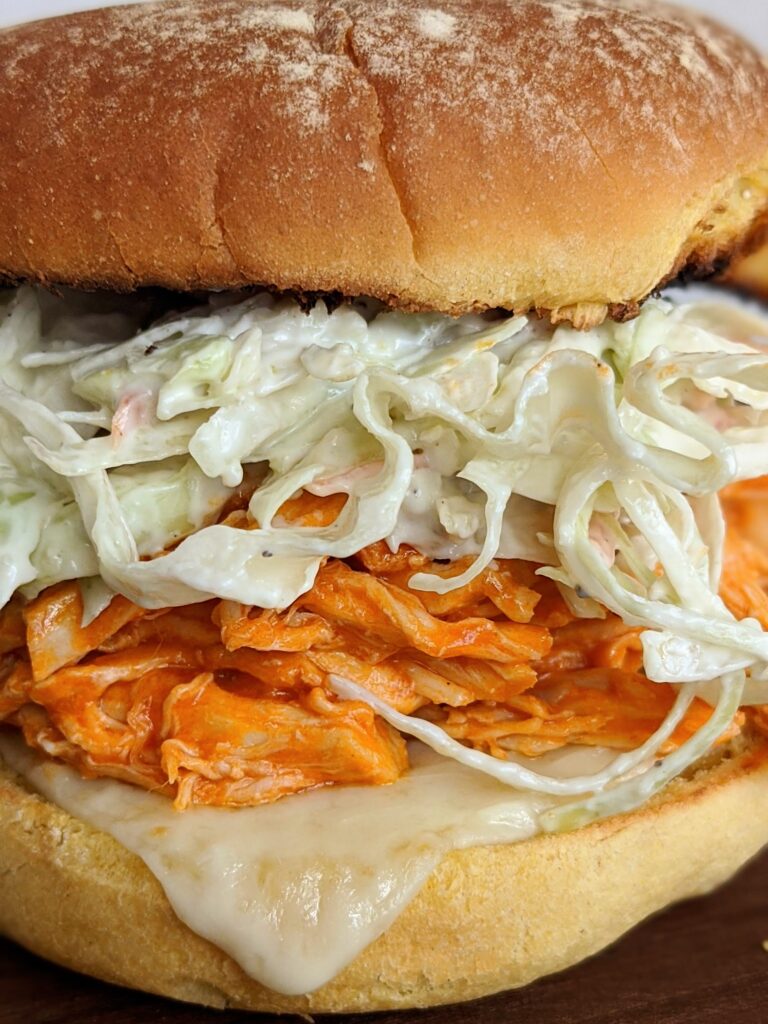 Buffalo Chicken & Blue Cheese Slaw Burger
Ok, now let's talk main courses. During the game you want all those snack-y foods, but eventually everyone will want something more filling that they can sink their teeth into. This Buffalo Chicken & Blue Cheese Slaw Burger is the perfect answer. The chicken can be warming in the crockpot while you watch the game, and the slaw can be made the day before! And think of how cute this burger would be on sliders? Perfect for all day grazing.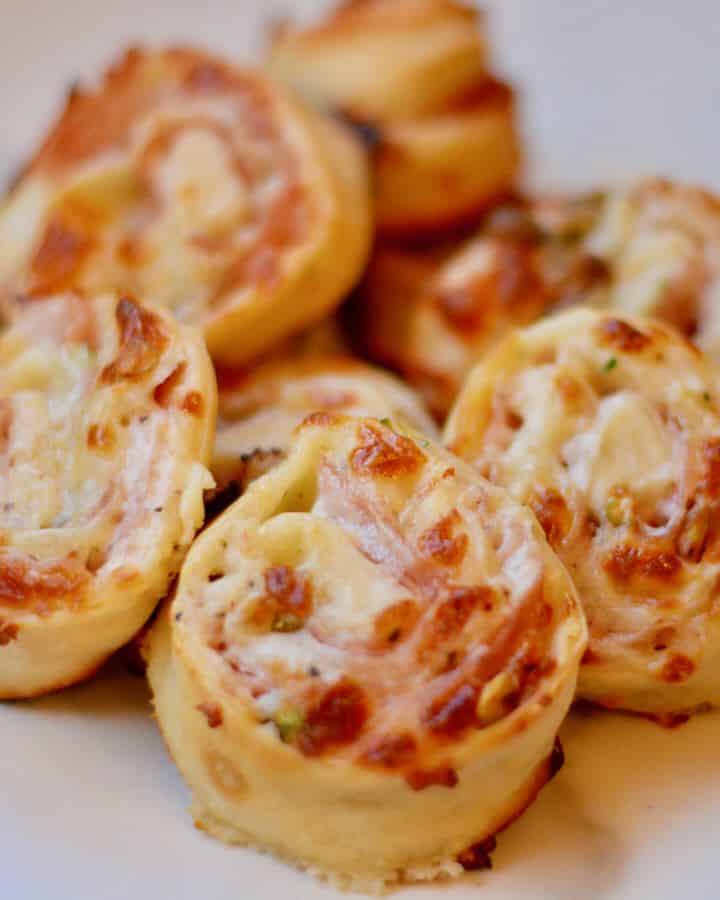 Italian Pizza Pinwheels
Pistachio and Mortadella Pizza Pinwheels might seem a little different, but let me tell you, they'll be gone in seconds and everyone will be fighting over the last little wheel. With a white sauce, mozzarella cheese, mortadella and pistachios all wrapped in a warm pizza dough, it's SO GOOD! And so much better than boring pepperoni, trust me.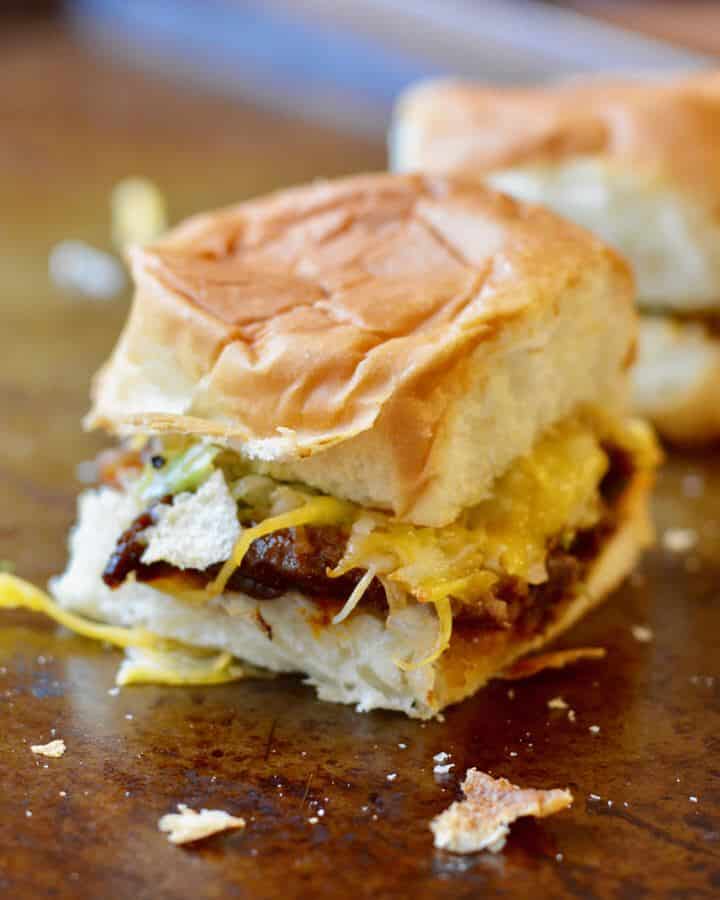 Korean BBQ Sliders
I've never made a recipe so widely loved by everyone who's ever tried it! These Korean BBQ Sliders are absolute perfection. And one of my favorite parts of this recipe is that each element can be made ahead of time. Then just line them up, assemble, and heat in the oven. DONE! Korean flavored short ribs (pre-made from Trader Joe's), simple kimchi, garlic aioli and cheese on a Hawaiian roll. Ugh, seriously amazing!
Super Bowl Party Food Links