Deliciously light orange zest and sweet, chewy cranberries make these cookies the perfect festive treat for the holidays! I love a simple recipe that looks so fun, making this Orange Cranberry Cookie the perfect one to include for teachers, neighbors and friends!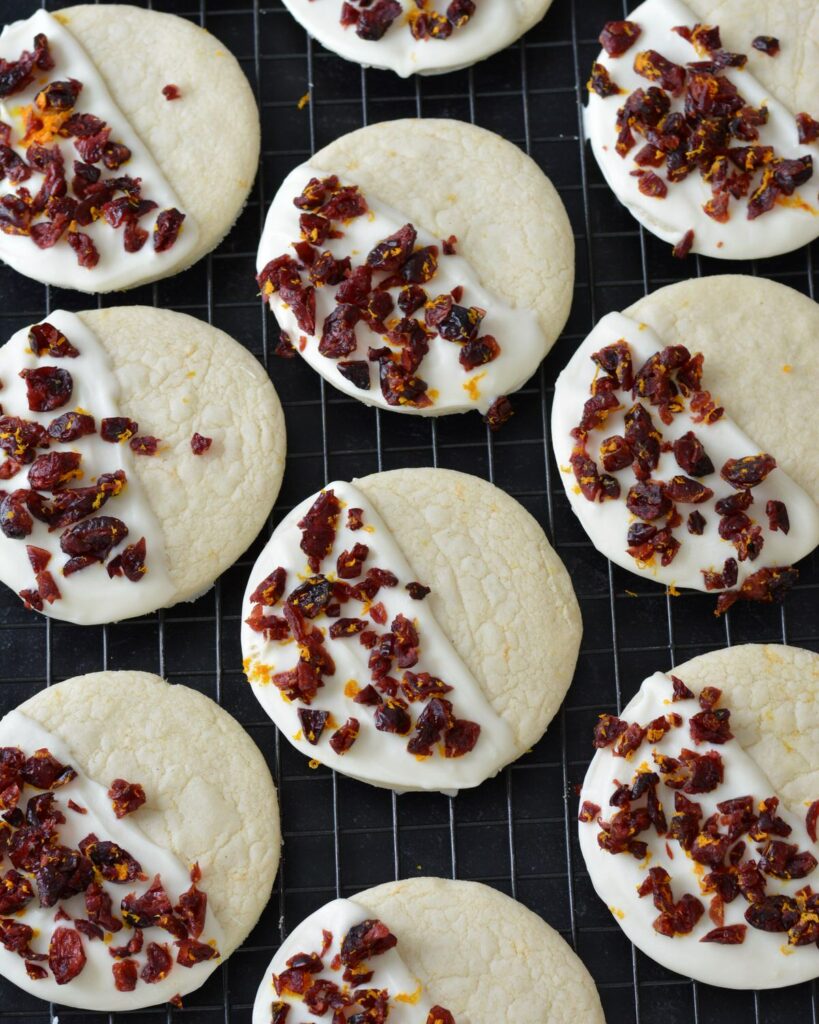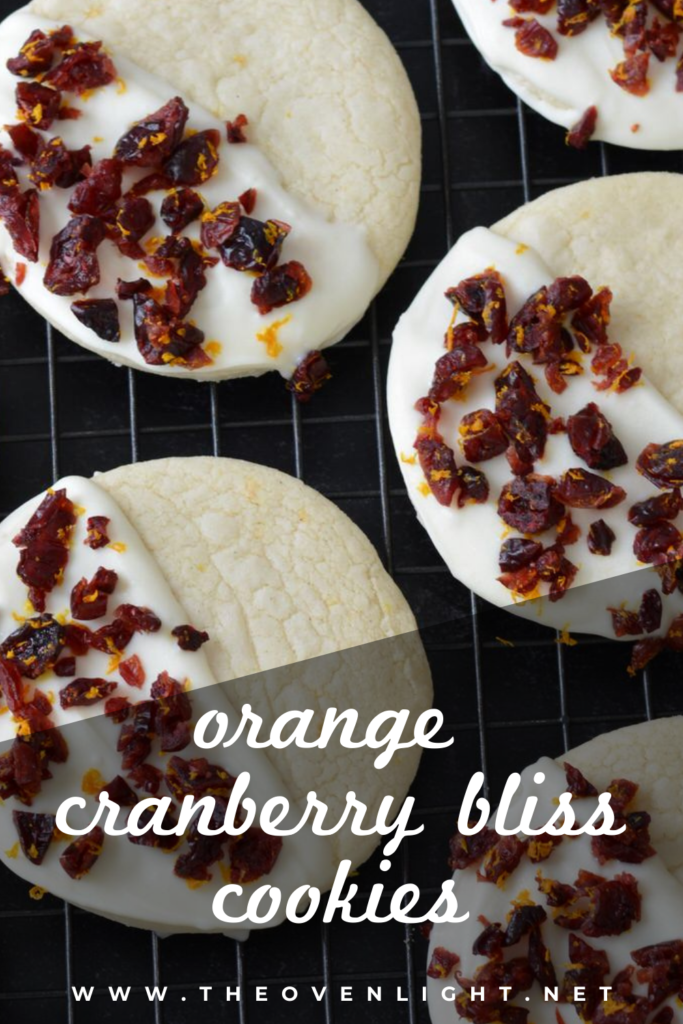 Baking Supplies for Cookie Success
Here is a linked list of my favorite cookie baking supplies. I've used these for years, so they've been tried and tested and been found ... perfect!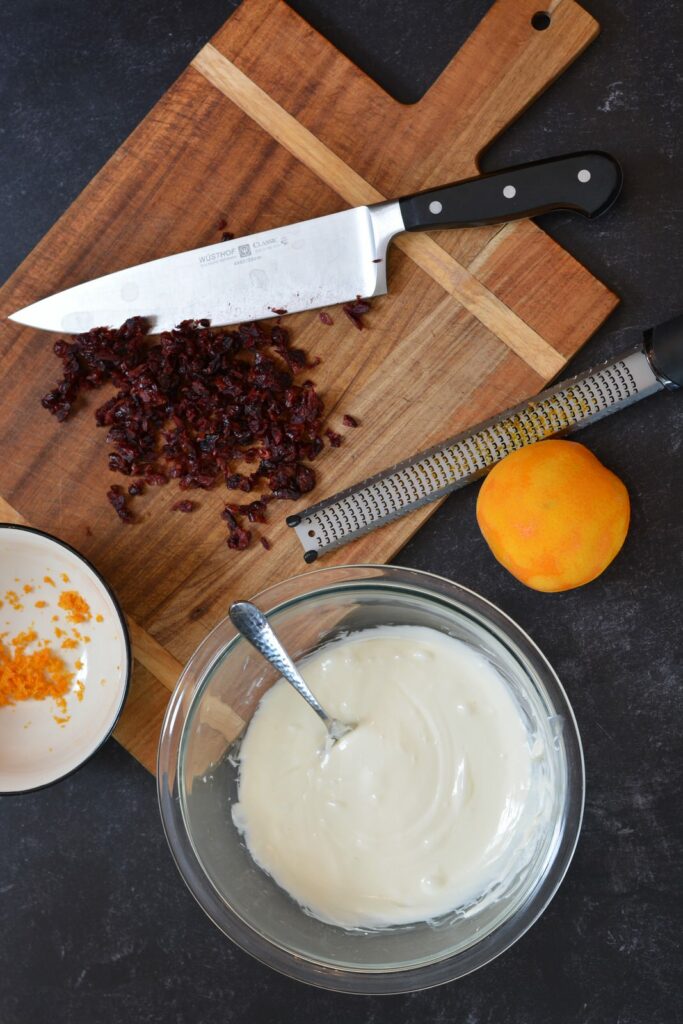 Tell me all about these Orange Cranberry Cookies
Texture - These cookies are tender, soft and lightly crisp. The white or dark chocolate hardens for a perfect layer of structure. Then topped with chewy cranberries gives it a perfect texture trifecta.

Flavor - I am such a nut for orange zest, especially in sweets. So this Orange Cranberry Bliss cookie is the perfect combination of lightly sweet, bright citrus and deep chocolate flavors. The cranberries on top add the perfect tang and pair so well with orange.

Difficulty Level - I'd categorize this recipe between simple and moderate difficulty. This is only because there is the additional steps of rolling and cutting out, as well as spreading chocolate. So it's more involved than your typical drop cookies, but still fail-proof.

Time - Be sure your butter and egg is room temperature before starting. Other than that, these cookies do not require any chilling and are baked and ready for topping in less than 25 minutes start to finish. It takes about 15 minutes to prep the toppings and spread the chocolate and cranberry mixture on top. These Orange Cranberry Bliss Cookies will need about 10 minutes for the chocolate to set and then they're ready for devouring!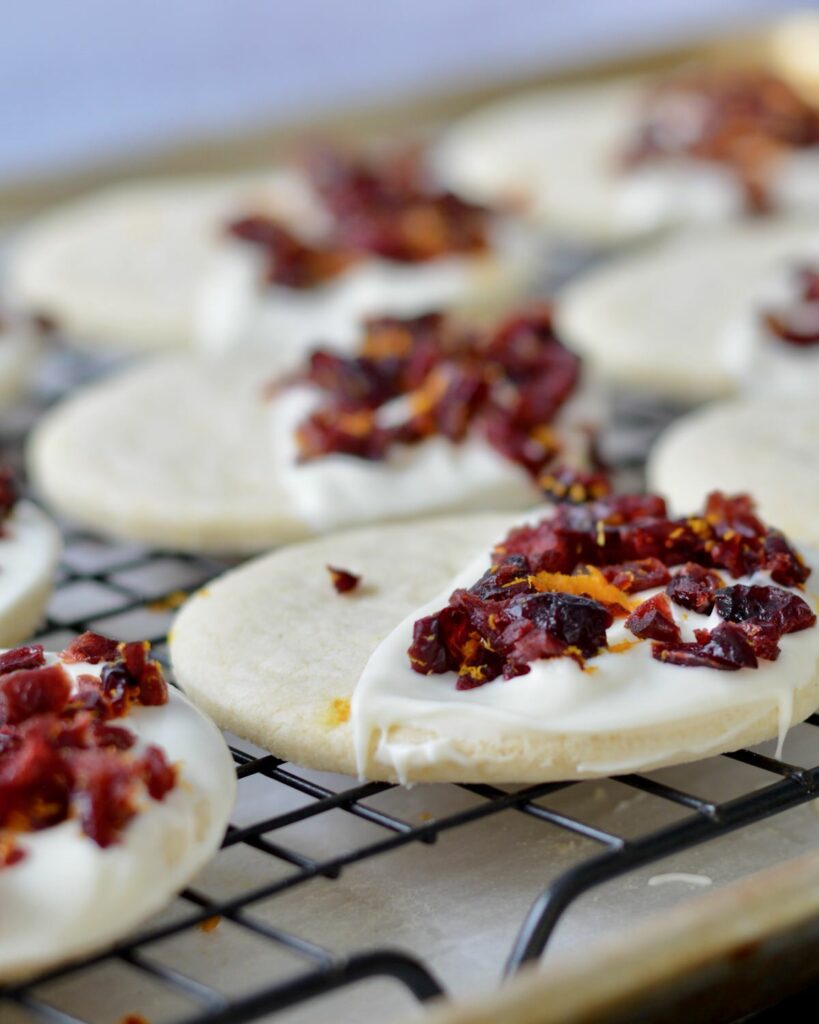 Making simple swaps
Gluten Free - The cookies in these pictures were made with King Arthur Measure for Measure Gluten Free Flour Blend, and they're amazing. You seriously cannot even tell they're gluten free (just ask my husband). Want to know why I use King Arthur's Flour? Check out this post.

Dairy Free - The butter in this recipe can be swapped out for a dairy free butter substitute, such as Country Crock Plant Butter (my personal go-to). My only trick is to keep that butter more chilled than normal, because it tends to soften and melt faster than regular butter. So let it sit out for about 15 minutes before using.

Vegan - To replace the egg, check out this handy chart on Vegan Vanilla Donut Recipe. My favorite swap is the flax egg, although I haven't tried it yet for this recipe.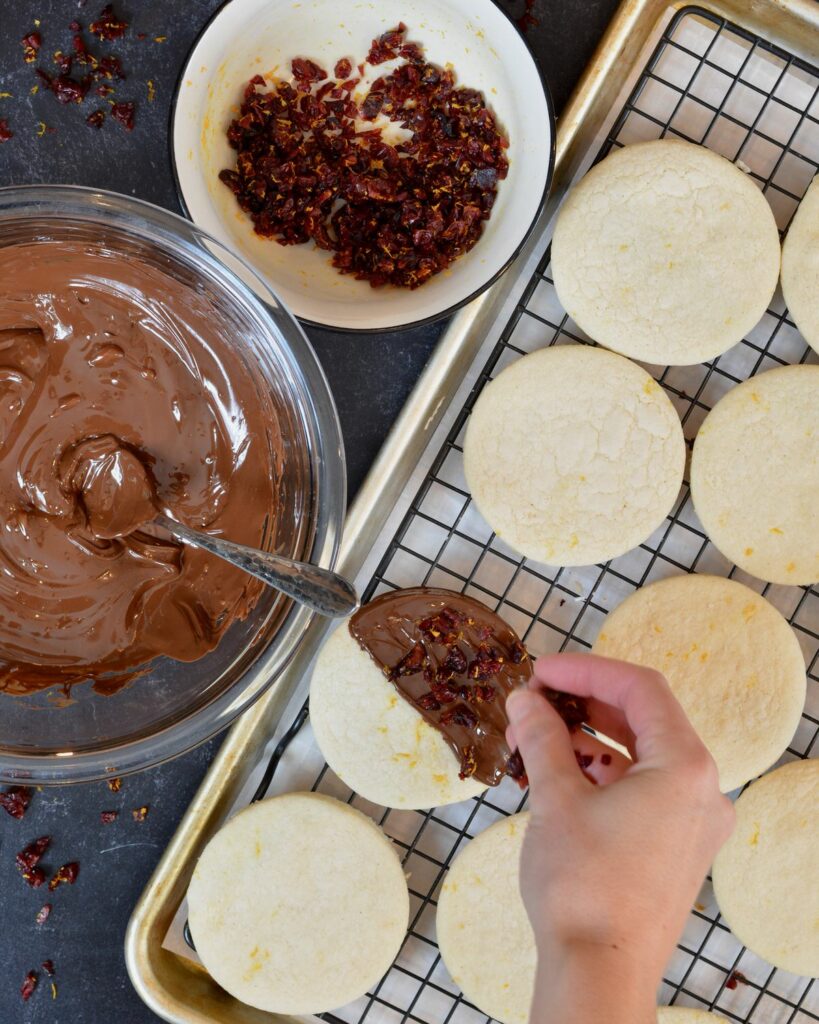 Got any other great cookie recipes? I'm so glad you asked!
Love these Soft Ginger Molasses Cookies? Try these other amazing cookie recipes!